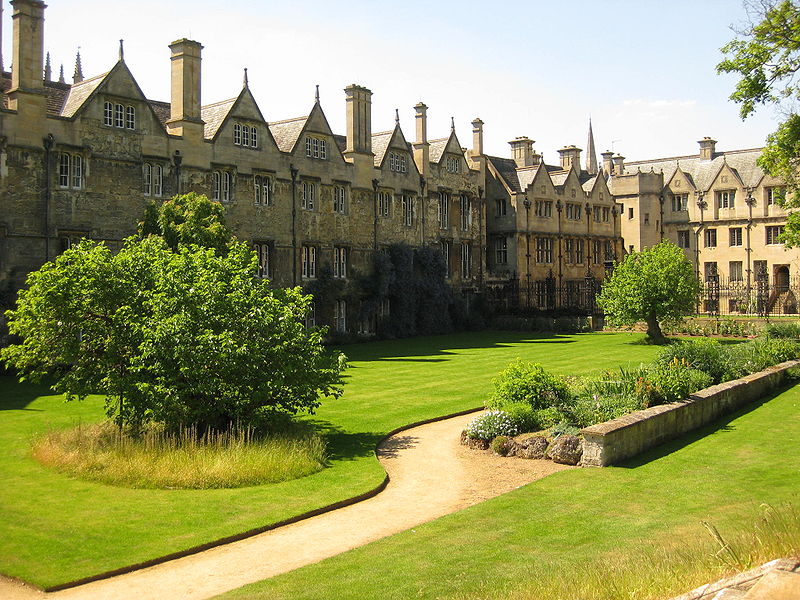 Stanton Williams, a London-based architecture firm, has won a competition to design a new library at Merton College, University of Oxford. The competition was held by one of the university's
oldest colleges, and 26 companies entered. The new building will complement Merton's existing historic library, which dates back to 1379, providing facilities that inspire and support current and future students and academics.
The project is still in the feasibility/concept stage and aims to deliver a sustainable building that is flexible and adaptable for the long term, capable of supporting the college's vision for generations to come. The site for the new purpose-built library is separated from Merton's main collegiate core by a mature Fellows' Garden and the historic medieval city wall. It provides an opportunity for a new "strong connection" between the college, the city walls, and its wider landscape setting.
The existing library is located in the college's Mob Quadrangle and is believed to be one of the oldest libraries in continued use in Oxford. The college itself was founded in 1264 by Walter de Merton, who was chancellor to Henry III and later to Edward I.
The new complex will feature niches and corners for private focused study, expansive book-lined reading rooms, and informal and collaborative environments for contemporary student life. Stanton Williams director Kaori Ohsugi said, "Designing a new principal academic library for Merton College is both a privilege and a responsibility, and we look forward to working with the college to deliver an ambitious vision that will support their social and intellectual life for the next 650 years."
The practice completed RIBA stage 1 at the end of 2022 and is now working with stakeholder groups within the college to prepare conceptual designs. Merton College estates bursar John Gloag said, "Throughout the competition, Stanton Williams impressed the college with its well-researched and thoughtful approach to the presentations in which all members of the team were fully engaged. Its ability to listen to and respond to the college's comments was regarded as a key quality. We are, therefore, looking forward to working with Kaori and her team to create an exceptional building."
The project is expected to deliver a sustainable and modern library that complements the college's existing historical building. The new library will provide modern facilities that support the academic and social life of the college's students and faculty for many years to come. Stanton Williams' success in winning the competition is a testament to their ability to deliver on ambitious projects and create innovative designs that meet the needs of their clients. Photo by Matt Brown from London, England, Wikimedia commons.