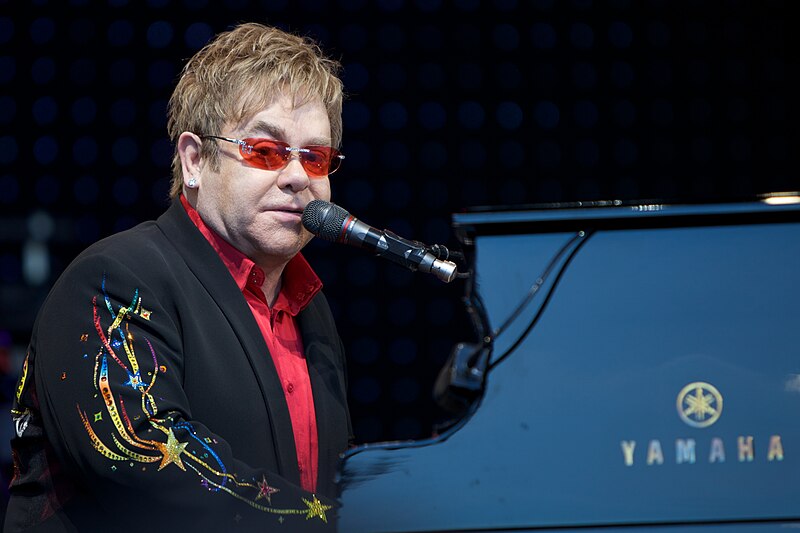 Renowned musician Sir Elton John has voiced his belief that ending the AIDS epidemic by 2030 is both "possible and doable" as his charity, the Elton John AIDS Foundation, introduced a new
initiative. The foundation unveiled a three-year fund amounting to £101 million ($125 million) aimed at addressing the increasing rates of HIV infections in vulnerable communities.
In an interview with Good Morning America (GMA) about the Rocket Fund, Sir Elton stated, "We still have work to do, but that's why I'm launching this. We really want to end the AIDS situation by 2030. We think it's possible and it's doable, so we just want to get a move on."
The fund's objective is to provide support for over one million individuals, ensuring their access to HIV prevention and treatment services. This includes facilitating access to tests, antiretroviral therapies, and pre-exposure prophylaxis treatment for HIV (PrEP).
Additionally, Sir Elton has introduced the "Let Your Inner Elton Out" campaign, encouraging people to raise awareness about AIDS and HIV on social media by referencing the iconic musician. He expressed his message, saying, "The message is, come on, 'Let Your Inner Elton Out.' Let's raise the money, let's get this done and dusted." He also challenged his friends, including Michaela Jae Rodriguez, Neil Patrick Harris, and JoJo Siwa, to contribute and share their efforts.
During the interview, Sir Elton briefly discussed his Farewell Yellow Brick Road tour, emphasizing his focus on delivering the best shows possible rather than dwelling on the emotions associated with its conclusion. The tour's final performance is scheduled to take place in Stockholm, Sweden, next month. Sir Elton revealed that his sons will be present at the momentous occasion, expressing excitement about the event and its significance.
Having confirmed that this tour will be his last, Sir Elton reflected on the extensive journey, with nearly 350 shows by its conclusion. In addition to the tour, he will headline the Pyramid Stage at the Glastonbury Festival in Somerset later this month. Photo by Ernst Vikne, Wikimedia commons.