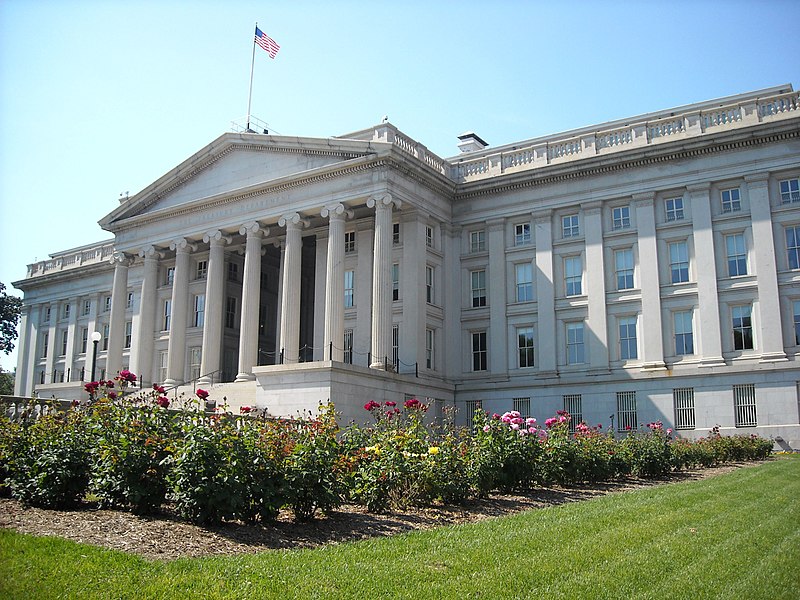 The United States has imposed sanctions on several Chinese and Hong Kong firms accused of providing support to Iran's ballistic missile program, citing concerns about
the expansion of Iran's missile capabilities.
According to the US Treasury Department, these Chinese companies facilitated the transfer of sensitive technology, including centrifuges used in fuel production and non-ferrous metals, with potential military applications. The technology was supplied to Iranian government entities and private companies involved in the development of ballistic missiles, despite existing sanctions.
Additionally, the US Treasury sanctioned Iran's defense attaché in Beijing, Davoud Damghani, alleging his involvement in coordinating defense-related procurements.
Brian Nelson, the US Treasury's undersecretary for terrorism and financial intelligence, stated, "The United States will continue to target illicit transnational procurement networks that covertly support Iran's ballistic missile production and other military programs."
The US is concerned about Iran's ambitions to develop nuclear weapons capable of being mounted on ballistic missiles. These sanctions were implemented on the same day Iran unveiled its domestically-produced hypersonic ballistic missile.
The targeted companies include Beijing Shiny Nights Technology Development, Qingdao Zhongrongtong Trade Development, Hong Kong Ke.Do International Trade Co, Lingoe Process Engineering Limited, and Zhejiang Qingji Ind. Co.
These sanctions prohibit US firms, individuals, and companies with US branches, including global banks, from engaging in business transactions with the blacklisted entities.
Iran has faced severe sanctions since 2018, following the unilateral withdrawal of the United States from the 2015 nuclear deal under former President Donald Trump.
It is worth noting that China plays a crucial role in Iran's economy as a major purchaser of Iranian oil. In 2021, the two countries signed a 25-year cooperation agreement, but many of the expected investments from China have yet to materialize.
The imposition of these sanctions coincides with US Secretary of State Anthony Blinken's visit to Saudi Arabia. While Saudi Arabia initially opposed the 2015 nuclear agreement, recent diplomatic efforts, including China's involvement, have aimed to ease tensions between Saudi Arabia and Iran.
Analysts have suggested that Gulf states may be seeking to hedge their positions with Iran to avoid the repercussions of a potential conflict between Iran and Israel, given concerns about Iran's increasing nuclear capabilities.
Israeli military officials have expressed growing concerns about Iran's uranium enrichment and have warned of the possibility of a confrontation. One senior Israeli military commander recently stated that the chances of a large-scale war were increasing, emphasizing that "Iran is everywhere." Photo by AgnosticPreachersKid, Wikimedia commons.