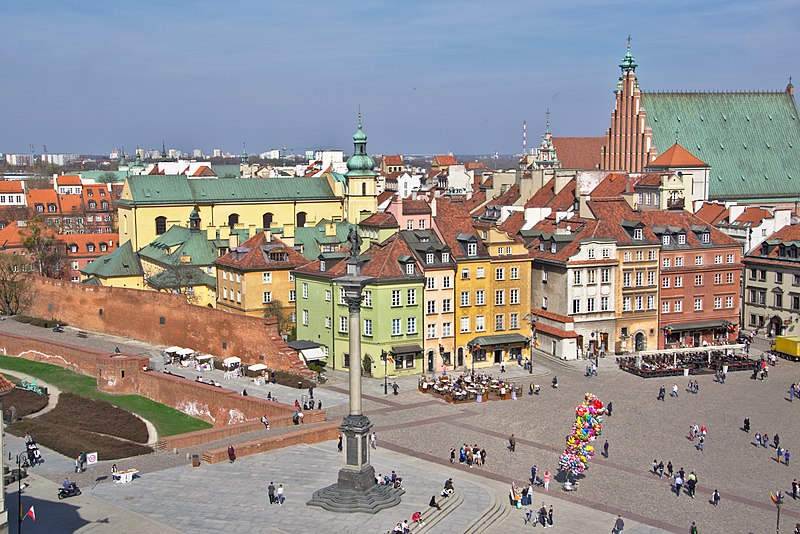 Hundreds of thousands of demonstrators have gathered in Warsaw, marking one of Poland's largest protests since the fall of communism in 1989. The march was
organized by various opposition parties, urging supporters to join in their call for change and to express their discontent with the nationalist Law and Justice party (PiS), led by Jaroslaw Kaczynski.
Prominent figures such as former Prime Minister Donald Tusk and former President Lech Walesa participated in the protest, which took place on the 34th anniversary of Poland's first partially-free elections. According to estimates from the mayor's office in Warsaw, approximately half a million people attended the event. Similar demonstrations were also held simultaneously in other Polish cities, including Krakow.
The protest encompassed a wide range of issues that have sparked public outrage, including concerns over inflation, the rising cost of living, and demands for women's and LGBT rights. Furthermore, demonstrators expressed their opposition to a new law that has been criticized by the European Union (EU) and the United States for undermining Poland's democracy. The law establishes a commission to investigate alleged Russian influence in Polish politics and grants the authority to impose a 10-year ban on individuals assuming public office.
While the government denies any subversion of democracy, President Andrzej Duda has proposed amendments to remove the controversial powers granted by the law. However, critics argue that it could still be exploited against individuals, particularly targeting Mr. Tusk, the main opposition leader and head of the centrist Civic Platform (PO) party. Additionally, opponents fear that the law could bolster the PiS' position in this year's parliamentary elections.
Protesters were seen waving Polish and EU flags, brandishing placards, and chanting slogans such as "democracy" and "we will win." Participants expressed their determination to defend democracy and voiced their concerns about the erosion of democratic institutions and the diminishing role of the European Union. The march received strong support from Donald Tusk, who addressed the crowds and emphasized the importance of raising one's voice in defense of democracy.
Ahead of the protest, the PiS accused the organizers of hypocrisy, sharing a video on Twitter that highlighted alleged instances of police brutality and violence against the media during Mr. Tusk's tenure in office.
Despite political differences among the opposition groups, these protests showcased their ability to unite around common causes. However, the PiS remains ahead in opinion polls, and the demonstration is expected to galvanize their supporters, who recognize the seriousness of the opposition movement. Photo by Ben varada, Wikimedia commons.