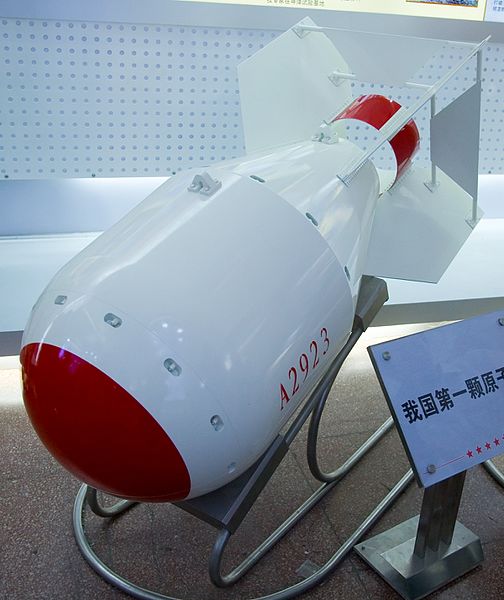 A senior NATO official has urged China to provide more transparency regarding its rapid expansion of nuclear weapons, emphasizing that as a global power, China has a
responsibility to improve its openness on the matter. Speaking at the Shangri-La regional security conference in Singapore, Angus Lapsley, NATO's Assistant Secretary General for Defence Policy and Planning, expressed NATO's willingness to engage in discussions with China regarding its nuclear capabilities.
Lapsley stated, "As a global power, it has a global responsibility to be more transparent," highlighting the significant scale and pace of China's nuclear build-up. NATO, which includes nuclear-armed members such as the United States, France, and Britain, does not seek to interfere in the region but desires constructive engagement. Lapsley acknowledged China's right to modernize and expand its nuclear arsenal while expressing NATO's openness to dialogue. However, he emphasized that any substantial dialogue must primarily involve the United States and China.
Lapsley referred to Pentagon reports indicating the growth of China's nuclear arsenal in terms of both quantity and sophistication. U.S. officials have also called for increased dialogue with China on this issue. The Pentagon's annual China report, released in November 2022, highlighted China's accelerated nuclear program, which currently includes over 400 operational nuclear warheads. This number remains considerably lower than the stockpiles of the United States and Russia. The report further predicts that by 2035, as China aims for full modernization of its military, it may possess a stockpile of 1,500 nuclear warheads and an advanced array of missiles.
Although China was not represented on the panel at the conference, officers from the People's Liberation Army in the audience expressed skepticism regarding recent moves by the United States and its allies, such as providing nuclear-powered submarines to Australia and enhancing South Korea's defense capabilities. One officer dismissed long-term estimates of China's nuclear build-up as mere imagination.
China has been a nuclear power since the early 1960s, maintaining a small number of nuclear warheads and missiles as a deterrent under its "no first use" policy. Despite broader military modernization efforts under President Xi Jinping, China continues to adhere to this policy. Australian Prime Minister Anthony Albanese, in a keynote speech during the conference, highlighted the importance of the ultimate goal of nuclear disarmament and commended the commitment of the region's citizens to prevent the spread of these destructive and indiscriminate weapons. Photo by Megapixie - Max Smith, Wikimedia commons.