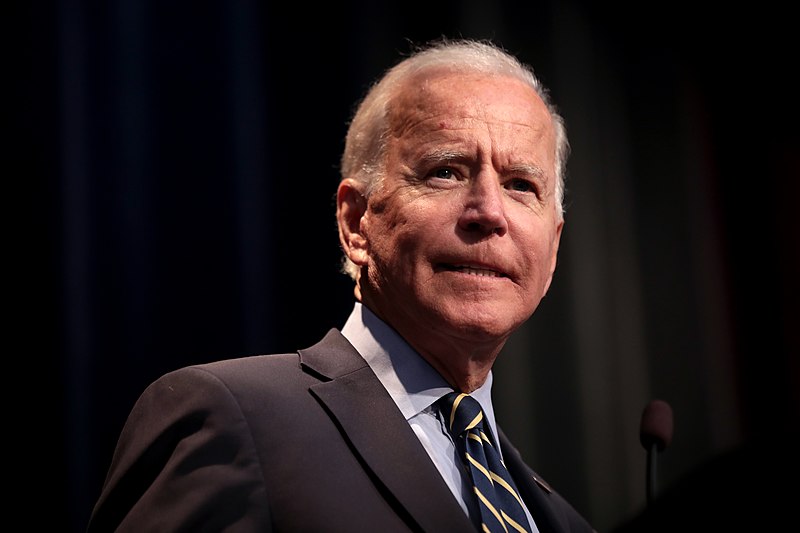 President Joe Biden is reported to be "fine" after tripping and falling during an event in Colorado, according to White House officials.
The incident occurred as Biden was handing out diplomas at a graduation ceremony for the US Air Force Academy when he stumbled over a sandbag. Despite being the oldest serving president at 80, Biden was quickly helped back onto his feet and appeared to be uninjured.
"I got sandbagged!" the president joked with reporters upon his return to the White House later that evening.
Video footage shows Biden pointing at one of the sandbags used to prop up his teleprompter as he received assistance from an Air Force official and two members of his Secret Service detail. He was able to walk back to his seat unassisted and later jogged back to his motorcade at the conclusion of the ceremony.
White House communications director Ben LaBolt confirmed that there was a sandbag on stage during the incident and reassured the public that Biden is doing well.
Critics have raised concerns about Biden's age and his ability to serve a second term. Recent polls indicate that a majority of US voters share these concerns, given that Biden would be 82 at the beginning of a potential second term.
Former President Donald Trump, a leading contender for the 2024 White House election, commented on the incident from a campaign event in Iowa, expressing hopes that Biden wasn't hurt while also highlighting his own cautious descent from a stage in 2020.
Other potential Republican candidates, such as Florida Governor Ron DeSantis, also addressed the fall, wishing Biden a swift recovery while criticizing his policies.
Biden's last physical examination took place in February, where the White House physician stated that the president remains fit for duty and carries out his responsibilities without any limitations.
It's worth noting that Biden is not the first president to experience a stumble in front of the cameras, with previous incidents involving Presidents Barack Obama and Gerald Ford. Photo by Gage Skidmore from Peoria, AZ, United States of America, Wikimedia commons.