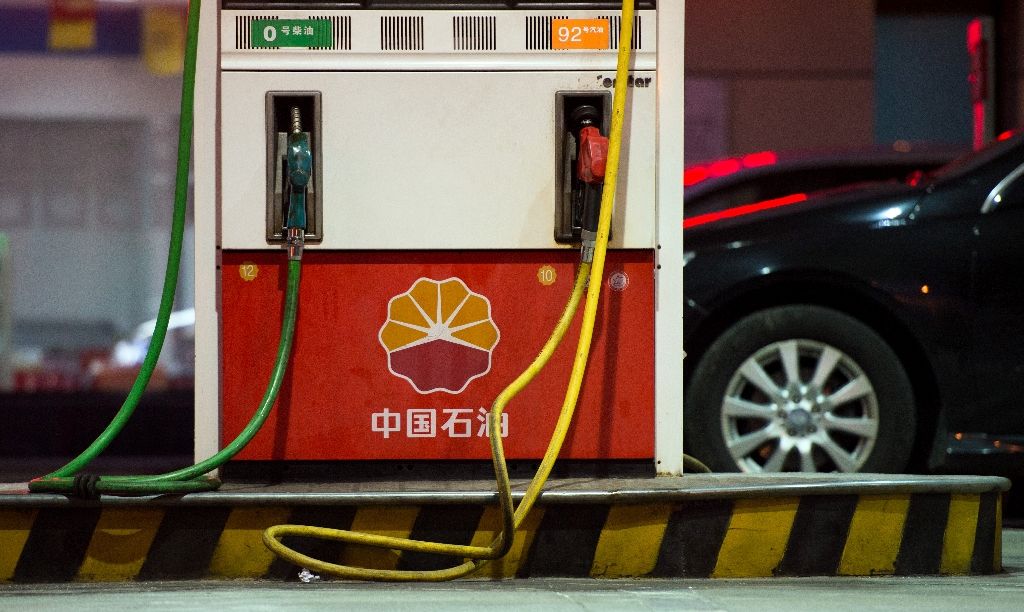 Asian and European stocks mostly rallied Thursday but failed to provide momentum to Wall Street which edged lower as traders weighed OPEC's surprise deal to limit oil output.
After initially lighting a fire under oil prices, enthusiasm for the announcement by major oil producers fizzled on questions about OPEC's ability to seriously tackle a supply glut.
Crude prices fell back as doubts set in about the deal, struck in Algiers Wednesday, but energy-linked currencies and petroleum-linked shares held on to strong share price gains.
The oil price then recovered to show small gains in the late European afternoon.
Briefing.com Patrick O'Hare said the market was sceptical of the agreement by oil producers to limit output, saying "talk is cheap without action."
However, ConocoPhillips shares made strong gains in the US Thursday, while Royal Dutch Shell and BP also rose sharply in London.
London's benchmark FTSE 100 jumped just over 1.0 percent overall.
In the eurozone, the Paris CAC 40 was 0.3 percent higher, but Frankfurt's DAX 30 reversed earlier gains, to close down by 0.3 percent.
Details of the deal remain to be agreed and analysts said markets will now wait to see whether non-OPEC producers such as Russia, the United States and Canada will make cuts of their own.
Russian shares climbed Thursday, buoyed by developments in the oil market, while the country's currency, the ruble, which lost nearly half its value in 2014, strengthened slightly.
Other energy and commodity-linked currencies, such as the Malaysian ringgit and Canadian dollar, forged higher against the greenback.
- Support for oil currencies -
"OPEC's production cut offers support for oil-related currencies," noted Lee Hardman, analyst at Bank of Tokyo-Mitsubishi UFJ.
Hardman added that the brief oil-price surge "helped to improve investor risk sentiment, lifting global equity markets, particularly shares of energy companies".
US traders also had some better-than-expected economic data to assess, as estimates for second-quarter growth were upgraded and jobless claims remained low, indicating a strong labour market.
Wall Street was slightly in the red.
In Asia, the share price of Chinese energy giant CNOOC piled on more than five percent and PetroChina added three percent, while Sydney-listed Woodside Petroleum won more than seven percent.
Elsewhere, Germany's banking sector was again in sharp focus.
The country's second largest lender Commerzbank said it plans to cut 9,600 jobs, or one-fifth of its workforce, by 2020 and withhold dividends to pay for a 1.1-billion-euro ($1.23-billion) restructuring.
Commerzbank shares lost more than 3.0 percent.
Meanwhile, in welcome news for the European Central Bank's efforts to boost prices with a massive stimulus programme, German inflation in September jumped to its highest level since May 2015, according to data.
- Key figures at 1555 GMT -
London - FTSE 100: UP 1.0 percent at 6,919.42 points (close)
Frankfurt - DAX 30: DOWN 0.3 percent at 10,405.54 points (close)
Paris - CAC 40: UP 0.3 percent at 4,443.84 points (close)
EURO STOXX 50: UP 0.02 percent at 2,991.58
New York - DOW: DOWN 0.2 percent to 18,303.05
Tokyo - Nikkei 225: UP 1.4 percent at 16,693.71 (close)
Hong Kong - Hang Seng: UP 0.5 percent at 23,739.47 (close)
Shanghai - Composite: UP 0.4 percent at 2,998.48 (close)
Euro/dollar: UP at $1.1246 from $1.1217 late Wednesday
Dollar/yen: UP at 101.49 yen from 100.70 yen
Pound/dollar: DOWN at $1.2989 from $1.3022 afp