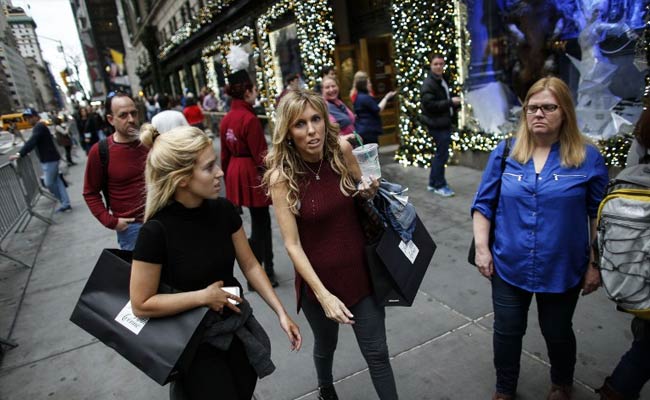 New Yorkers doing some last-minute shopping on Christmas Eve left their winter coats at home Thursday as temperatures soared to record highs.
The mercury hit 70 degrees Fahrenheit (21 Celsius) in the morning, prompting some people in the Big Apple to head out in T-shirts even though skies were overcast.
According to the National Weather Service, temperatures could soar to 74 degrees Fahrenheit in the city's iconic Central Park later in the day -- that would be a first for the date since weather record keeping began in 1871.
The previous record for December 24, 63 degrees, dates back to 1996.
Fall and winter have been very mild on the US East Coast so far this season, much to the dismay of stores selling coats, scarves and gloves.
Thursday's record is one of several set in the past two months, with 66 degrees recorded in Central Park on December 13.
The monthly average temperature for December is 37.5 degrees Fahrenheit in New York.
In contrast, last winter was especially cold and snowy in the largest US city. afp