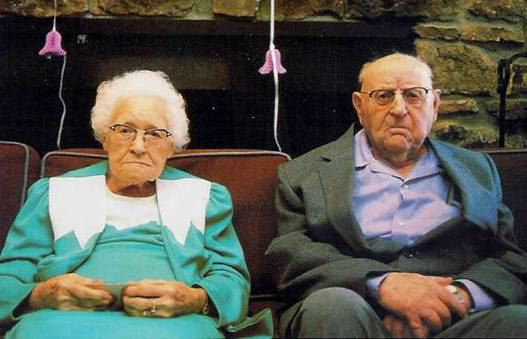 Older relatives in this country are said by Grandparents Plus, a campaign group, to enjoy fewer benefits and privileges than those on the Continent.
Although a third of working mothers in Britain are thought to rely on their own parents to provide childcare, they cannot transfer maternity leave to them or pay them with tax credits or vouchers as happens elsewhere in the EU. In addition, grandparents cannot request flexible working in order to look after their grandchildren.
A survey published alongside the new analysis of state recognition of grandparents across Europe shows that 70 per cent believe they should be paid for their childcare services.
Sam Smethers, the chief executive of Grandparents Plus, said: "This study reveals that a number of our European neighbours are both recognizing the role that grandparents are playing and giving families control over their lives, supporting the decisions that they make. We need to do that for families in the UK too.
"It is often said that grandparents do it for love not money, and that's true. But our survey shows an overwhelming majority in favour of being paid for childcare. Perhaps granny has had enough?"
Alan Hattan Yeo, chief executive of the Beth Johnson Foundation, which aims to improve life for older people, added: "We have to start prioritizing the contribution that grandparents make to family life, to the economy and to the community. Our ageing population makes this issue all the more pressing."
The study, carried out in conjunction with the Institute of Gerontology at King's College London, found that more and more grandparents are playing a significant role in European families.
Improved health keeps them active long into their grandchildren's lives while the increasing number of mothers returning to the workplace leaves them providing after-school activities for children.
When many children are born to single mothers, grandparents often take the place of the absent father and provide financial as well as practical support.
The report comes as a leading family expert gives warning that the joy of grandparenting is at risk of vanishing for many Britons who are used as a "cheap safety net for childcare".
Dr Katherine Rake OBE, chief executive of the Family and Parenting Institute, will use the Michael Young Family and Kinship Memorial Lecture in London today to draw attention to the childcare burden facing many grandparents.
"They will always want to contribute to the welfare of grandchildren – but they don't want it foisted on them by a state that either ignores or assumes their assistance. We must ensure that the joy of grandparenting prevails,' she will say at the event in Westminister.
Academic studies show that children also do better when grandparents have a strong presence in their lives, and are less likely to be overweight or suffer behavioural problems than if they are only raised by their parents.
Some European countries have already recognised the benefits that grandparents' care can provide. In Germany, parents can transfer up to a year of leave from work to older relatives while grandparents who are the primary carer can take 10 days' paid leave from their jobs in emergencies.
In Portugal grandparents can take up to a month off from work and receive some financial assistance to look after unwell grandchildren, and receive an allowance if they live with their grandchildren and teenage mothers.
Hungarian grandparents are also entitled to take parental leave and allowances if they live with young grandchildren.
So far, grandparents have had little official status in Britain but from next April those who care for grandchildren under 12 will be able to claim National Insurance credits that go towards providing them with a full state pension.
In the Queen's Speech, the new Government said it would consult on introducing the right to request flexible working for all employees to ensure that "individuals within the wider caring structure, e.g. grandparents and neighbours will be able to take a more active role in caring and manage their work and family lives effectively".
telegraph.co.uk