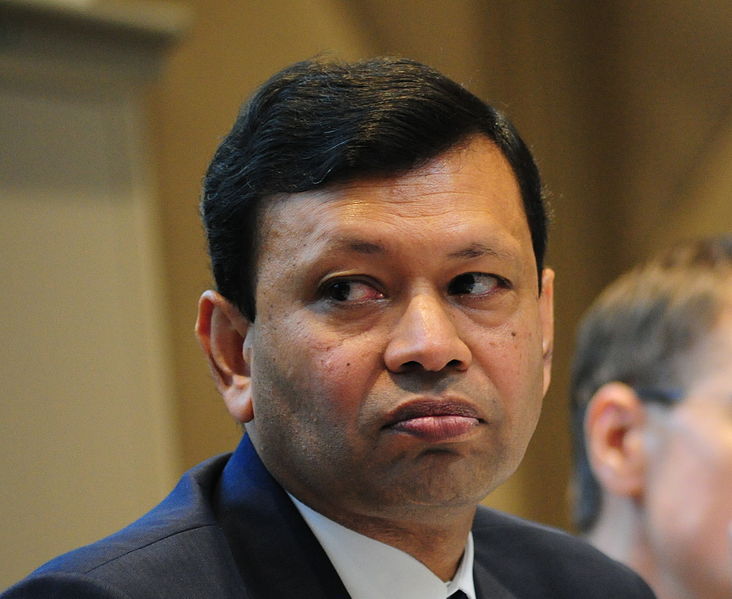 London's Deputy Mayor for Business, Rajesh Agrawal, has ambitious plans to foster closer collaboration between the UK and Israel in the fields of food tech, climate tech,
fintech, and AI.
While Agrawal has only observed Israel's startup ecosystem from a distance, he is eager to explore it up close in the near future, expressing his desire to lead a trade delegation to Israel as soon as travel restrictions permit.
Speaking exclusively to the Jewish News, Agrawal emphasized the significant potential for cooperation between Israel and London, particularly in sustainable technologies like food and climate tech. He also highlighted opportunities for collaboration in the fintech and AI sectors.
Agrawal acknowledged the crucial role that the Jewish community in London and the UK plays in fostering ties between the two nations, describing them as a "living bridge" that should be leveraged to strengthen the relationship.
Born in Indore, India, Agrawal hails from humble beginnings. He emphasized his journey from a life without beds in his household to receiving a solid education. His first full-time job involved selling website design services, earning a modest 5,000 Rupees per month. At one point, he resided in the slums of Mumbai.
In 2001, at the age of 24, Agrawal seized an opportunity to move to London for a job in a foreign exchange company, selling his motorbike to afford a one-way ticket. Despite having no acquaintances in the UK, he embraced the opportunity to build a new life. Agrawal initially settled in a bedsit in Harrow.
After three years, Agrawal and his friend Paresh Davdra recognized a gap in the market for affordable international money transfers. Facing financial constraints and an expiring visa, they sought a £10,000 startup loan from a bank but were rejected. Agrawal then cleverly informed the bank that he had abandoned the idea and intended to buy a car instead. The bank subsequently granted them a £20,000 loan, which they used to establish RationalFX in 2005, forgoing the car purchase.
Under Agrawal's leadership, RationalFX emerged as a prominent player in the foreign exchange and international payments industry, handling over $12 billion in international payments across 50 currencies.
Driven by his passion for both business and social change, Agrawal engaged in charitable work, supporting organizations like The Prince's Trust, Oxfam, and the Cherie Blair Foundation. However, he soon realized that to effect significant change, he needed to become involved in politics and policymaking.
In 2016, Agrawal left RationalFX and worked alongside Sadiq Khan on his successful mayoral campaign. He subsequently became the Deputy Mayor for Business, co-chairing the Jobs & Skills Business Partnership and assisting the Mayor in advancing London's economic interests.
Agrawal, a father of two daughters, firmly believes that London's openness to immigration and the contributions of immigrants are the city's greatest strengths and should be celebrated. He emphasized that London's success is rooted in its immigrant population, with nearly 40% of residents born outside the UK.
Earlier this year, Agrawal led a trade mission to India, strengthening economic ties between London and the nation that is now the largest overseas investor in the city.
He also highlighted the shared entrepreneurial spirit between the Asian and Jewish communities, emphasizing their common characteristics such as risk-taking, a focus on education, and a strong sense of family.
Despite facing numerous challenges during his tenure, including Brexit, the pandemic, inflation due to the War in Ukraine, and changes in leadership, Agrawal remains optimistic about London's economic prospects. He sees emerging technologies as presenting both significant opportunities and challenges, which must be addressed proactively.
As for the possibility of leading a trade delegation to Israel, Agrawal's future plans depend, in part, on the outcome of the upcoming Mayoral elections. Regardless of the outcome, he remains committed to making positive changes and embracing the opportunities and challenges that lie ahead. Photo by World Trade Organization, Wikimedia commons.