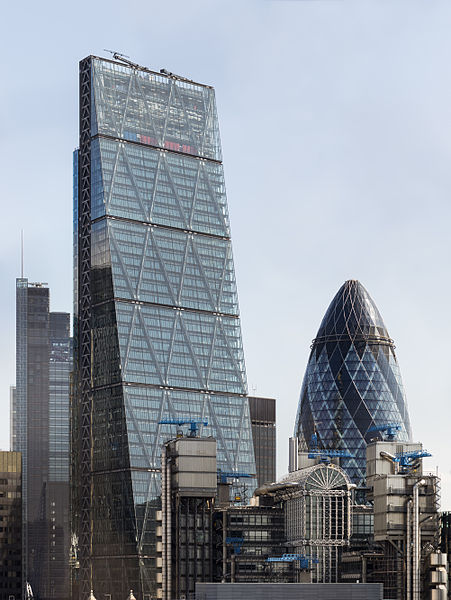 In a daring stunt that drew the attention of onlookers, a man was apprehended by police after free-climbing one of London's tallest structures, the Leadenhall Building, commonly known as the
"Cheesegrater." The incident occurred on Friday morning and was captured on film by bystanders.
Without any safety ropes, the individual scaled the 225-meter-tall (738-foot) skyscraper. Authorities confronted him upon reaching the roof, and he was subsequently taken into custody for aggravated trespass.
Chief Inspector Tom Fisher of City of London Police provided details of the arrest, stating, "We were called at 9.06am and quickly put a cordon in place. He was met on the roof by police officers and taken into custody."
The Leadenhall Building ranks as the sixth tallest building in the city. This incident is reminiscent of a similar occurrence in June when a British man attempted to free-climb the Lotte World Tower in Seoul, South Korea, without safety ropes. He was arrested more than halfway up the 123-story skyscraper and was compelled to abandon his climb. Photo by © User:Colin / Wikimedia Commons / CC BY-SA 4.0, Wikimedia commons.