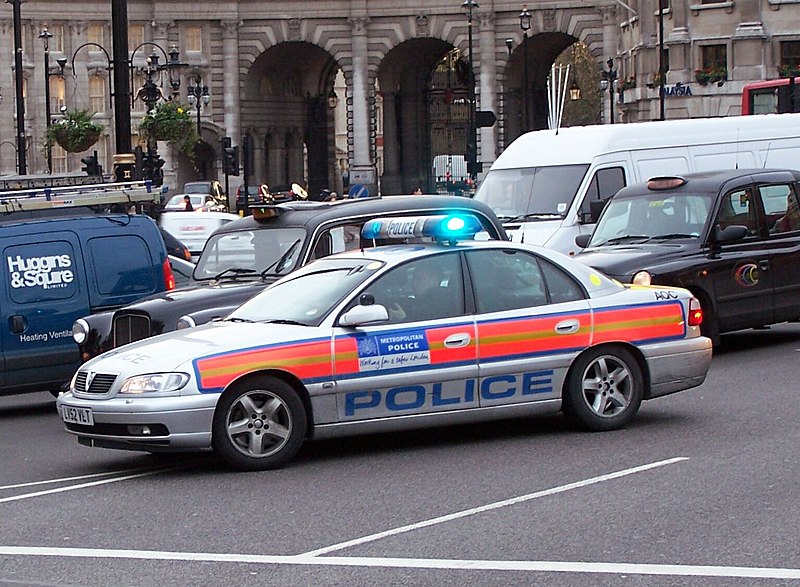 Two individuals have been apprehended under the Official Secrets Act, as confirmed by the police, amid allegations that a parliamentary researcher was involved in
espionage for China.
According to The Sunday Times, one of the arrested individuals, in his 20s, had ties to several members of the Conservative Party (Tory MPs).
Both men, one in his 20s and the other in his 30s, were arrested in March, as confirmed by the Metropolitan Police.
On Sunday morning, Number 10 Downing Street stated that Rishi Sunak had expressed concerns about Chinese interference to a senior Chinese official.
A spokesperson indicated that during a G20 summit in India, the prime minister had met with Chinese Premier Li Qiang and had "conveyed his significant concerns about Chinese interference in the UK's parliamentary democracy."
Chinese President Xi Jinping is not attending the summit.
The arrested individual is alleged to have had connections to security minister Tom Tugendhat and foreign affairs committee chairwoman Alicia Kearns, among others.
Several other government sources declined to comment on security matters.
The Metropolitan Police issued the following statement: "A man in his 30s was arrested at an address in Oxfordshire, and a man in his 20s was arrested at an address in Edinburgh.
"Searches were also conducted at both residential properties, as well as at a third location in east London."
Both men were taken to a police station in south London and subsequently released on police bail until early October, according to the police.
The Met's Counter Terrorism Command, responsible for espionage-related offenses, is leading the investigation.
Reportedly, the researcher, who worked on international policy, had access to Mr. Tugendhat before he assumed the role of security minister in September of the previous year.
Mr. Tugendhat is said to have had limited contact with the individual and no dealings with him in his capacity as a minister.
Although the man's identity has not been disclosed, The Sunday Times reported that he had resided in China for a period.
Conservative MP Alicia Kearns acknowledged the newspaper's report but declined to comment, stating, "While I recognize the public interest, we all have a duty to ensure that the work of the authorities is not compromised."
Justice Secretary Alex Chalk, speaking on BBC One's Sunday with Laura Kuenssberg, said he could not comment on specific cases.
He defended the UK's current approach to China, asserting that it was appropriate to "engage" with the country, but Mr. Sunak had emphasized the need for caution.
During an appearance on Sky News, he added, "Whatever lessons need to be learned by parliamentary authorities, I am confident they will be learned."
Concerns Regarding Chinese Espionage
These arrests will reignite the debate concerning London's relationship with Beijing. There has been growing concern about Chinese espionage and interference in Parliament, raising questions about whether more action should have been taken to mitigate these risks.
Last year, an unusual parliamentary interference alert was issued regarding the activities of Christine Lee.
MI5 alleged that she had engaged in political interference activities, including making donations to support the work of MPs, all allegedly on behalf of China.
Other countries, notably Australia and Canada, have also faced recent allegations of Chinese espionage or political interference, with the Chinese government denying any such activities.
Tensions have been increasing in recent years, both in terms of espionage and broader security threats. However, in recent months, both Washington and London have attempted to stabilize relations with China.
The UK's Foreign Secretary, James Cleverly, visited Beijing less than two weeks ago and told the BBC that disengaging would not be "credible."
In response to the arrests, Conservative MP Iain Duncan Smith stated that it was "time for us to recognize the deepening threat posed by the Chinese Communist Party (CCP) under President Xi."
He also questioned the UK's approach to China, asking, "What was the price of Cleverly's visit to Beijing?"
Tory MP Tim Loughton remarked, "This is yet further evidence of how extensively the tentacles of the Chinese Communist Party (CCP) reach into British institutions.
"Once again, the security of Parliament has potentially been compromised, underscoring that we cannot view the CCP as anything other than a hostile foreign threat."
Parliament's Intelligence and Security Committee issued a long-awaited report in July, warning that the government had been slow to acknowledge the security risks posed by Beijing.
The report noted that China appeared to have a high level of intent to interfere with the UK government, targeting officials and organizations at various levels to influence UK political thinking and decision-making related to China.
The report also highlighted the challenges in prosecuting cases related to espionage, as being an agent of a foreign intelligence service was not a criminal offense at that time.
MI5 and the broader intelligence community have long argued that the old Official Secrets Act was inadequate for dealing with hostile state activity. Both the US and Australia have had access to a wider range of powers.
While new national security legislation providing additional powers to investigate espionage and other security threats came into effect in the UK this summer, it was enacted after the arrest of the two men, which occurred under the old Official Secrets Act. Photo by Cnyborg, Wikimedia commons.