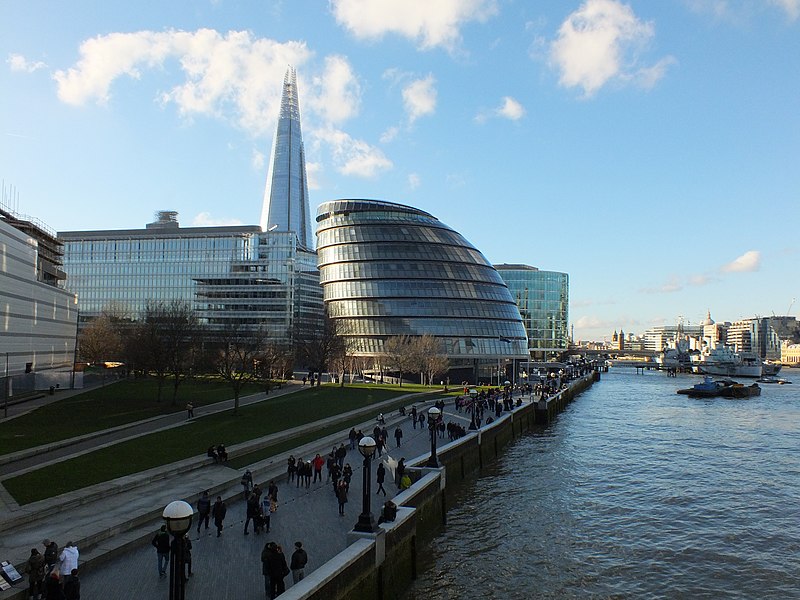 The Mayor of London, Sadiq Khan is warning that it is more challenging than ever to continue the record breaking levels of new affordable housing construction in the capital as energy costs,
construction wages, material prices and financing costs soar.
Despite unprecedented headwinds, between April and September 2022 the number of affordable homes starting construction with City Hall funding increased 90 per cent at the same point in 2021. That compares with recent data(1) showing affordable housing starts down 20 per cent nationally year-on-year. As a result of several years of record-breaking growth in the Mayor's affordable housing programmes, including council housebuilding, completions this year under the Mayor's affordable homes programmes are also tracking 30 per cent ahead of last year's performance.
But London's housing developers and construction firms face the most challenging economic environment in a generation, with Government data showing that construction material costs were up 16 per cent in the 12 months to October 2022 (2). The Covid pandemic, Brexit and global supply chain challenges have contributed to a 46 per cent rise in these costs since January 2020. In that time, councils and housing associations have seen the costs of borrowing to finance housing development rise significantly because of the sharp increase in interest rates. The Bank of England base rate is currently at 3.5 per cent, a level last seen in 2008.
The shortage of skilled workers remains a significant challenge in the construction sector. The Mayor has called on the Government to create a temporary visa scheme for construction workers (3) to alleviate the debilitating double impact of Brexit and the pandemic on the building industry. ONS figures show that the number of construction workers in London from the EU fell 54 per cent between April 2017 and April 2020, and approximately a third of the construction workforce today is over the age of 50 (4).
Following the 2008 recession, the size of London's construction workforce fell by over 10 per cent and, took until 2016 to recover. Earlier this month, Deputy Mayor for Housing and Residential development Tom Copley met with leaders of public and private sector housing development programmes who have stressed the importance of avoiding this scenario repeating in 2023.
Recent independent research commissioned by the GLA revealed that London would require an additional £4.4bn annually to deliver the number of affordable homes that London needs – equivalent to more than six times the funding settlement London received in the 2021-26 Affordable Homes programme. To raise output to meet London's overall annual housing target, the workforce in housing construction would need to grow from 80,000 to 100,000 (5).
As the UK economy faces a troubling outlook for 2023, the Mayor is calling for government investment that safeguards London's 197,000 construction jobs in the short-term, supports London's growth and prosperity, and addresses London's housing crisis in the long-term. This means boosting long-term investment in new affordable housing and new emergency investment to upgrade those social housing homes in London that are poor quality and energy inefficient. Of all the Londoners who depend on new home construction, 300,000 Londoners on housing waiting lists risk being the most affected by a slowdown in affordable housing construction (6).
Mayor of London Sadiq Khan said: "Over the last six years I have worked tirelessly with councils and housing associations against rising economic headwinds to deliver more affordable homes than at any time since City Hall's records began. 
"Despite clear progress being made the turbulence in the housing market is deeply troubling for both developers and aspiring homeowners. The spiralling cost of energy, wages, construction materials and financing are all threatening City Hall's hard-won gains.
"Londoners can't afford a construction slowdown and if the Government is truly serious about tackling the housing crisis then they must provide the funding and investment necessary to build the volume and quality of homes Londoners need. It is only through delivering high quality housing that we can build a better London for everyone – a safer, fairer, greener and more prosperous city for all."
Guy Burnett, G15 Development Directors Chair and Executive Director of Development at MTVH, said: "Not-for-profit housing associations are working hard to build the affordable homes Londoners desperately need. In the first two quarters of this year, despite the unprecedented challenges facing the construction sector and providers, we started building 1,950 affordable homes in London. We also completed work on a further 2,800 new genuinely affordable homes in the city. However, to continue delivering the homes that are needed, we need to see further action from government, in coordination with the Mayor, particularly with the challenging economic outlook that the country faces. Alongside tackling rising inflation on key building materials and increasing funding for the building of new affordable homes, progress on addressing the skills gap in the industry is key."
Brian Berry, Chief Executive of the Federation of Master Builders (FMB), said: "2023 looks set to be a tough year for the smallest construction firms, notoriously resilient, but now feeling the toll of chronic labour shortages, material price inflation, and falling consumer demand as cost of living pressures bite. We need small local builders to play an active role in delivering high quality new homes, but their share of the market has shrunk to just 10%. Latest FMB research shows 62% are held back by land shortages, 60% by planning delays and complexities, and 47% by skills shortages. Government must help unblock these problems or see more firms exit the market." Photo by Krzysztof P. Jasiutowicz (Kpjas), Wikimedia commons.