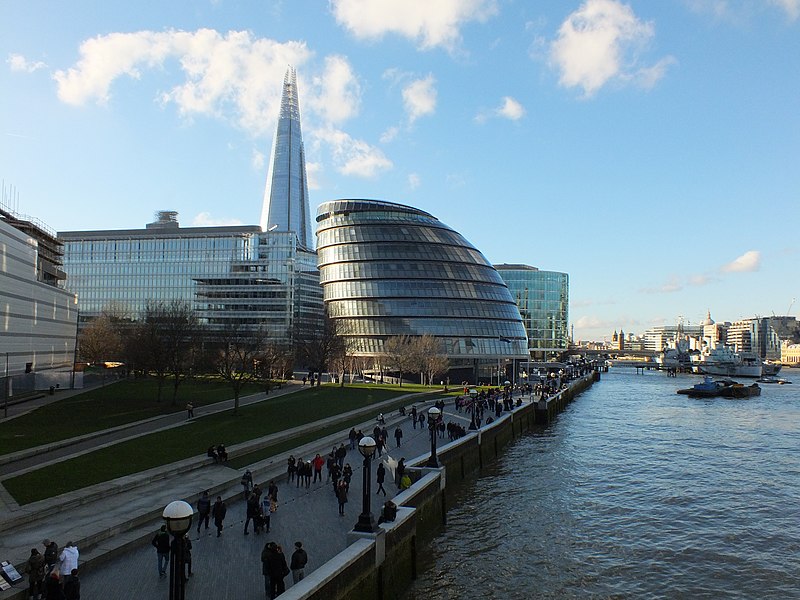 The Mayor of London, Sadiq Khan, has today announced the latest recipients of a funding programme for community-led organisations that are supporting Londoners most affected by the
pandemic and cost of living crisis.
The Civil Society Roots programme - a partnership between City Hall, the City of London Corporation's charity funder, City Bridge Trust, and The National Lottery Community Fund – is providing grants of between £1,000 and £50,000 to organisations across 10 London boroughs1. 
The third round of grants from the £1m programme are designed to increase collaboration, commission research, recruit new staff, and invest in the resources the organisations need to support those across the capital most impacted by social inequalities, including Black, Asian and Minority Ethnic Londoners, disabled Londoners, LGBTQ+ Londoners, women and older Londoners. 
Impact grants of up to £50,000 have been awarded to ten organisations to enable them to improve the reach and impact of their work. 
They include Money A+E UK in Newham, an organisation that works with community groups to provide accessible, independent, and effective money advice and education. They will use some of the £49,999 funding they have been awarded to employ a Partnerships Manager so that more people affected by the rising cost of living can access immediate support and financial advice. 
Empowering Deaf Society in Redbridge, an organisation which provides services to meet the needs of d/Deaf Londoners, will receive £49,874 to enable them to train staff in BSL, develop d/Deaf empowerment networks in the borough, and ultimately help more people in need.
Development grants of between £1,000 to £5,000 have been awarded to 21 organisations to allow them to research and test ideas, and build partnerships with other community groups. 
They include Enfield Women's Centre, who will research how a network of women's groups in the borough could collaborate to amplify the voices of disadvantaged women and girls, and better reach decision makers.
The first two funding rounds have helped 24 organisations. 
The Mayor of London, Sadiq Khan, said: "Structural inequalities have long existed in the capital, but these have been exacerbated as Londoners contend with the dual impact of the pandemic and the ongoing cost of living crisis. I'm delighted that City Hall has partnered with the City Bridge Trust and The National Lottery Community Fund to fund community organisations supporting Londoners who are persistently disadvantaged in all major areas of life, including education, the labour market, housing, the environment, criminal justice, culture and health. By working together, we can build a better London for everyone – a safer, fairer, greener and more prosperous city for all."
Deputy Mayor for Communities and Social Justice, Dr Debbie Weekes Bernard said: "The Civil Society Roots programme is one of many interventions City Hall is making to improve the lives of people impacted by inequalities across the capital. By funding community-led organisations, we can ensure those most in need of help are better able to access support especially as so many are struggling as a result of the rising cost of living. Every Londoner should have the opportunity to thrive."  
CEO and Co-Founder of Money A+E, Jerry During MBE, said: "We're excited to have been awarded a grant under the Civil Society Roots 3 Programme, and look forward to starting work on it soon. The grant comes at a particularly busy time for us as we are facing an increase in the number of people approaching us for support and advice due to the Cost of Living Crisis and the after effects of COVID-19. Money A+E provides money advice & education to disadvantaged groups, Diverse Ethnic Communities (DEC) and young people-all of whom are disproportionately affected by the current situation as well as facing historic disadvantage. With this funding, we will hire a Partnership Manager to help us pull together a big partnership project in Newham. The aim is to be able to offer both accommodation and wrap around support for young people, ex-offenders, migrants and care leaver as well as a business hub space. Alongside financial capability and capacity building, we want to offer service users employability and personal wellbeing support to ensure that those we work with can develop independent living skills and realise their ambitions."
Chair of The National Lottery Community Fund for England, John Mothersole, said:"We're proud to be working alongside the Greater London Authority and City Bridge Trust to award this vital funding to community-led organisations in London, supporting them to develop their networks, increase their reach, and strengthen their voice.
"Thanks to National Lottery players, this funding – which builds on the previous two rounds of the Civil Society Roots programme - will help to build a stronger civil society in the capital, with a focus on supporting groups that are led by and for marginalised communities, enabling them to prosper and thrive." 
Chairman of the City Corporation's charity funder, City Bridge Trust, Giles Shilson, said:"We're proud to be providing £720,000 funding for this project to help make London a fairer, more equitable place. This fund will help the communities in London that need it most and strengthen the organisations best placed to make a difference. All the grantees announced today are taking practical steps towards tackling the systemic inequalities that still deny to so many people the opportunities in life that others take for granted." Photo by Krzysztof P. Jasiutowicz (Kpjas), Wikimedia commons.