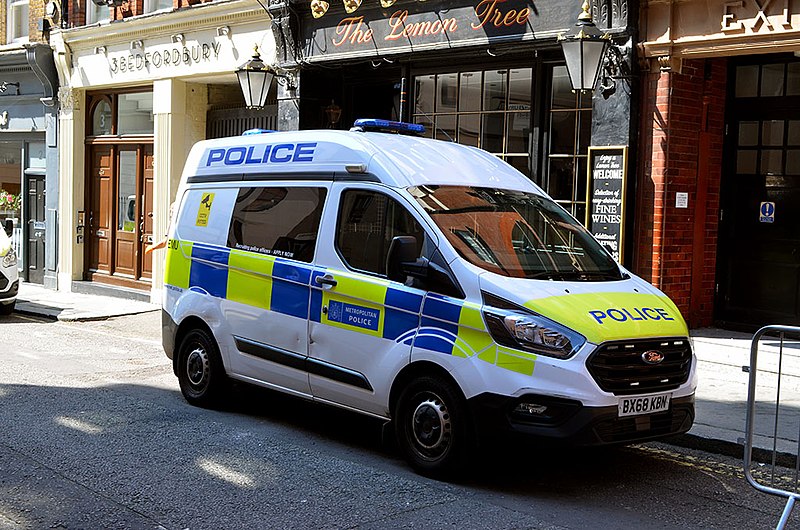 The Mayor of London, Sadiq Khan, has today announced his Violence Reduction Unit (VRU) has invested £5 million to help support all 32 London Boroughs in delivering
prevention and early intervention programmes to drive down violence this summer.
Tackling violence is the Mayor's top priority and he is determined to do everything he can to support young Londoners with access to summer activities and opportunities in employment, apprenticeships, and training.
The Mayor of London's VRU has invested in a package of measures during the summer months to deliver programmes that are focused on supporting communities through prevention and early intervention. This includes £4.5m of investment through the London Crime Prevention Fund for councils across the capital to fund local violence reduction initiatives, including mentoring and youth work services, sports activities and reducing reoffending programmes. This investment will support and benefit up to 15,000 young people and community members throughout the summer and into 2023.
Alongside this, the VRU is investing £500,000 to provide further additional support to boroughs to prevent violence. Through its Critical Incident Fund, the VRU is making new funding available to local authorities to prevent a serious incident from occurring. This could include targeted youth work and mediation or community events that are designed to reduce incidents from happening in local neighbourhoods. The VRU works closely with all 32 boroughs and has already begun funding some bids from local authorities to deliver prevention programmes to tackle violence.
The power of sport can also bring young people and communities together, and is often a valuable intervention tool in engaging young people during the summer months. 
The VRU is investing a further £1m in a new sports programme to deliver a range of activities for young Londoners in areas with traditionally low engagement rates and neighbourhoods affected by violence. As part of this investment, we will also be funding London Youth to deliver a summer events programme during August that is designed to sustain young people's engagement through weekly sports sessions through to the end of the year. The work being delivered by London Youth will see 3,800 young people take part in sports activities, events and celebration festivals over the next six weeks.
The Mayor is also putting his support behind the Local Village Network (LVN), an app that is designed specifically for young people. The LVN app provides young people aged 14-24 with more than 2,500 live opportunities and activities to get involved in all 32 London boroughs. LVN is a one-stop shop for young people to find sports activities, dance classes, youth clubs, creative workshops, access to training, apprenticeships and employment opportunities. 
The app is free to download and young people are able to search by location and can discover activities where they live. LVN also run mentoring programmes so young people can get the support, advice and guidance they need at the click of a button. 
Today's announcement was made on a visit to Edmonton Eagles Amateur Boxing Club, which is supported by VRU funding directed to Enfield Council through the London Crime Prevention Fund. The Edmonton Eagles offer boxing classes for young people, run school sessions, youth work sessions and provide intervention programmes for young people to reduce violence.
The Mayor of London, Sadiq Khan, said: 
"Tackling violence this summer is my top priority and I'm determined to do everything I can to ensure we do not see a rise in incidents over the summer months. I will continue to be tough on crime by supporting the police in removing dangerous weapons, tackling drugs and gangs, as well supporting communities through neighbourhood policing, and I'll be tough on the complex causes of violence. 
"My Violence Reduction Unit is investing in a range of measures this summer to support young Londoners with access to positive activities and opportunities in training, apprenticeships and employment. We're also investing in support for local authorities to deliver diversionary programmes and providing funding for councils to deliver targeted work to help prevent serious incidents from happening.
"I encourage young people and families across our city to visit the Local Village Network website this summer and take advantage of the 2,500 live activities and opportunities available this summer."  
Lib Peck, Director of London's Violence Reduction Unit, said:
"Our approach to tackling violence in London is rooted in prevention and early intervention. We know the challenges that the summer brings when traditionally we've seen increases in violence. That's why it's absolutely crucial we work in partnership with councils and others across the capital to deliver a programme of activities and opportunities for young Londoners.
"We're not only providing councils with investment to deliver prevention programmes throughout the summer, but also a pot of funding they can access when it's clear targeted action such as youth work may help in preventing violence.
"We also know that sport has the power to unite people and communities. We're investing in a sports programme that will deliver football, boxing, hockey, netball and other activities through the summer and beyond because we believe violence is preventable, not inevitable."
Rosemary Watt-Wyness, CEO of London Youth, said: 
"The summer and the school holidays can be a challenging time for young people who need and deserve somewhere to go, something to do, and someone to trust. We're very grateful to the Violence Reduction Unit and the Mayor of London for enabling us to support our network of member youth organisations with an exciting summer sports events programme.  
"Sport is a crucial building block towards improved mental health, confidence and personal and social skills, and investing in this kind of support means investing in young Londoners."
Penny Efstathiou, President of the Edmonton Eagles Amateur Boxing Club, said: 
"For almost 20 years the Edmonton Eagles Amateur Boxing Club has been working with the young people of Enfield. It is based in one of the most socially and economically diverse areas in the UK and its membership reflects the community it is based in with young people from all backgrounds, faiths and cultures, training and working together. 
"It has seen outstanding success in turning young lives involved or at risk of being involved in violence and gang culture during this time. Critical to this work has been the funding and support received from the VRU and Enfield Council, which allows the club to offer free boxing and mentoring sessions to young people that would otherwise not be able access these. 
"This is so important as it helps lay a solid foundation to help provide opportunities to develop these young people in the long term. There are numerous testimonies of how this funding and support along with the mentoring of the coaches have helped made such a difference not just in terms of fitness but also in attitude, respect of others and a positive mindset."
Rachael Box, CEO of Local Village Network, said:
"It's absolutely crucial that we give young Londoners visibility of the opportunities available to them. By putting everything in one place we make it much easier for young people to find the support they need. It is vital that organisations step in and show young people what's on offer. 
"Getting featured is easy, organisations with youth provisions and businesses with entry level job opportunities simply need to request to feature via our website." Photo by Cheeseburger296, Wikimedia commons.