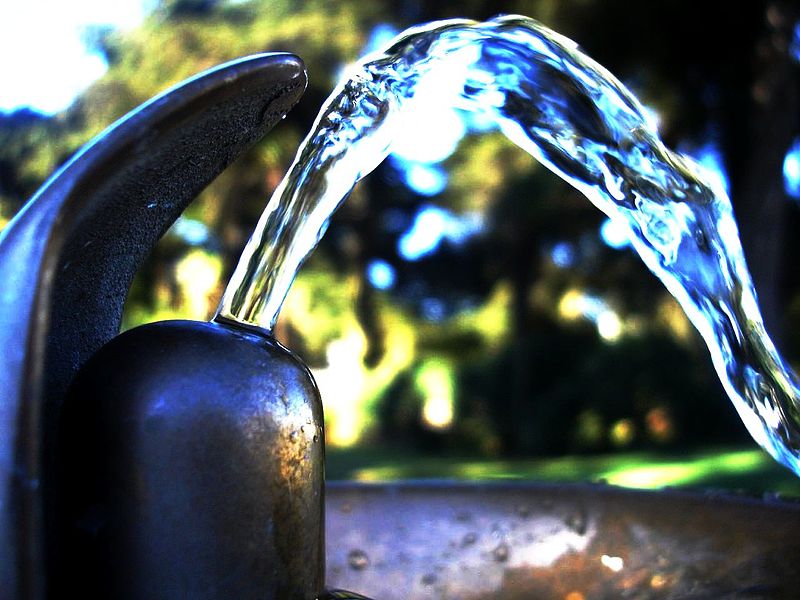 The Mayor of London, Sadiq Khan, has today urged Londoners to be cautious of the extreme heat in the coming days as London's agencies and emergency services
work together to ensure the capital is as prepared as possible for the high temperatures.
Councils, TfL, the emergency services and public health services are working alongside each other as part of London Resilience plans to ensure the capital is able to cope with the extreme heat.
The agencies are meeting regularly to co-ordinate their responses and deal with the likely increase in demand for services, as the impact of climate change is felt on the capital.
In the event of a level four emergency being declared by Government, additional plans will be put in place to support Londoners.
The Met Office has issued an Amber Weather Warning with exceptionally high temperatures predicted for Sunday, Monday and Tuesday. This follows a level three heat warning from the Met Office earlier this week.
Londoners are being encouraged to take sensible precautions and look after the most vulnerable, including the elderly, those living alone, and those with chronic or severe illnesses.
The advice includes:
Drink plenty of water and take advantage of the 4,000 free water refill locations and more than 100 new water fountains installed by City Hall across the capital. 
Stay out of the sun at the hottest periods between 11-3pm where possible, and apply sun cream when you are outdoors. Take advantage of the Cool Spaces that are across the capital to stay out of the sun.
Avoid travelling during the hottest times, if possible, and carry water with you when on public transport. The TfL network includes 192 air-conditioned Tube trains, with all London Overground and the Elizabeth line trains air-conditioned, and reflective roofs, insulation and opening windows on buses.
Avoid the dangers of swimming in London's canals, waterways and the Thames. If you're thinking of swimming, follow the Fire Brigade's water safety guidance.
Be aware of the heightened fire risk during the heatwave. Consider where you are having barbecues and never barbecue on a balcony. Ensure that all rubbish and cigarettes are properly disposed of.
Use water wisely so as not to waste it. If you can, use leftover water from washing up or baths to water your plants and trees.
Avoid unnecessary car journeys and idling as a moderate pollution alert is in effect. Older people and those with lung problems should reduce strenuous physical exertion due to the pollution, and everyone is encourage to limit physical activity to the cooler parts of the day.
Only call 999 in a genuine emergency. If you or others feel unwell, get dizzy, or have intense thirst, move to a cool place, rehydrate and cool your body down. Londoners can also access expert NHS health advice 24hrs a day by calling 111 or going online. 
On Thursday, the Mayor triggered a severe weather emergency response to support rough sleepers struggling to stay safe in soaring temperatures to provide them with safe accommodation. This response will continue throughout the hot weather.
The Mayor of London, Sadiq Khan, said: "As the temperature continues to rise in the coming days, I urge Londoners to be careful and to look after each other. Although many will be enjoying the hot weather, it is potentially dangerous and a very serious consequence of climate change.
"All of the capital's key agencies and emergency services are working closely together to ensure London is prepared for the extreme heat that is forecast, but it's vital that we all take sensible precautions.
"I encourage Londoners to stay out of the sun, drink plenty of water, look out for the most vulnerable and support our emergency services by only calling 999 in a genuine emergency."
Lilli Matson, TfL's Chief Safety, Health & Environment Officer, said: "We have a comprehensive hot weather plan in place to protect the network and keep services running. The plan is also scalable, outlining different response levels to ensure that we can keep staff and customers safe and protect infrastructure in case of severe temperatures.
"During this hot weather, we advise customers to ensure they have water with them when they travel, offer a seat to those who may need it and that they may wish to travel at quieter times when possible. If any customer feels ill, they should contact a member of staff at the next station or speak to the bus driver."
Charlie Pugsley, Assistant Commissioner for Fire Safety at London Fire Brigade said: "We want people to enjoy the weather and do so safely. Think carefully before diving into water. The water might look tempting, but even in the summer there is a risk of cold water shock. Sadly, crews were called to nine incidents in the past year where someone died due to accidental drowning.
"Every one of us can also help reduce the risk of grass fires and keep our communities clean. Make sure rubbish is safely thrown away and cigarettes are always properly disposed of. We're also urging people not to have barbecues on balconies."
Brian Jordan, Director of 999 Emergency Operations Centres at London Ambulance Service, said: "We are experiencing sustained demand on our 999 and 111 services as a result of the current heatwave, and with hot weather set to continue over the next few days, we are currently at Level 4 of our Resource Escalation Action Plan (REAP) – which is the highest level and represents 'extreme pressure'.
"This move allows us to allocate even more staff on the road and in our control rooms and to reprioritise our operational efforts to ensure we provide the best care possible to Londoners. Our staff and volunteers are working incredibly hard to ensure our patients receive the care they need, and I would like to take this opportunity to thank each and every member of the London Ambulance Service team.
"However we are asking Londoners to support us by only calling 999 in the event of a life-threatening emergency and by taking steps to keep themselves safe and healthy as we continue to see high temperatures over the weekend and early next week." Photo by Darwin Bell, Wikimedia commons.