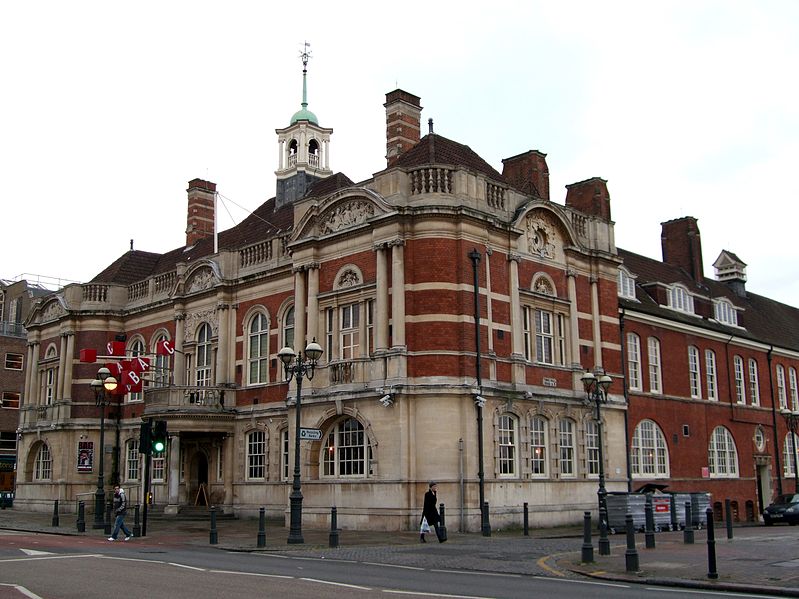 The Mayor of London, Sadiq Khan is inviting Londoners and visitors to enjoy Pop-Up London – a free culture festival of family-friendly performances taking place in locations across central
London during October half-term (23 to 31 October 2021).  
The festival is the latest series of free public events to be staged as part of the Mayor's Let's Do London campaign - the biggest domestic tourism campaign our capital has ever seen. Let's Do London exists to encourage Londoners and visitors from across the UK back into the centre of our city to enjoy our incredible culture safely and help boost the capital's economic recovery. Pop Up London celebrates some of London's most creative grassroots talents with more than 200 artists performing in more than 100 events across nine days. Performances include hip hop dance acts, musical comedy, storytelling, puppetry, circus skills, magic shows and many more.
In partnership with Battersea Arts Centre and Found in Music, Pop-Up London brings together artists, musicians and a range of performers from across the city to perform Trafalgar Square, Spitalfields E1, Canary Wharf and other locations across central London.
Pop-up London will showcase London's rich cultural diversity and include performances from Brazilian, Cantonese, Caribbean and South East Asian artists with themes exploring climate change, the digital age, challenging gender stereotypes and Diwali. Details of the festival will be published on VisitLondon.com and the Visit London app to help families plan their visit to make the most of the festival as well as taking in London's other famous attractions and world-class food and hospitality on offer over the half term holiday. 
Before the pandemic, self-employed creative artists and freelancers made up nearly half of the jobs in the capital's world-leading cultural and creative industries, but up to 60 per cent lost all of their work during the first lockdown.1 Pop-Up London is providing creative freelancers with a unique platform to perform to live audiences, after months of unemployment and income instability. 
The Mayor continues to do all he can to support self-employed creatives in London, including supporting 11,500 artists through his Culture at Risk Business Support Fund. He is continuing to support the development of creative skills as part of the London Recovery Programme and is investing in jobs and growth opportunities for freelancers through his Creative Enterprise Zones, Creative Economy Growth Programme and flagship London Borough of Culture programme. Earlier this year Sadiq launched a new £225,000 programme to put creative freelancers at the heart of shaping new proposals to improve their working conditions. This will inform a new Freelancers Charter developed in partnership with the Creative Industries Federation that aims to safeguard creative freelancers in the future as London recovers from the Covid-19 pandemic.
Also in half term, Little Amal, the 3.5 metre-tall living artwork of a young Syrian refugee child, will continue her 8,000km journey from the Turkey-Syria border with a series of stops in London, including the Southbank, V&A and Roundhouse. Breakin' Convention, a hip hop theatre collective, will be hosting two evenings of rap battles and spoken word under the historic arches of Leadenhall Market on Saturday 30th and Sunday 31st October. Children under five travel also free with a fare-paying adult and if a child is under 11, they can travel free when travelling with an adult who is using pay as you go.
The Mayor of London, Sadiq Khan, said: "This half term, Pop-Up London offers a fantastic opportunity for families across Britain to visit the centre of our city and enjoy an incredible range of entertainment, for all ages, absolutely free of charge. 
"Freelance artists and performers are vital to the success of our world-renowned creative industries, but many have been out of work for months. As London continues to recover from this awful pandemic, Pop Up London will give creatives a platform to perform and give Londoners and visitors yet another reason to make the most of our capital this October." 
Tarek Iskander, Artistic Director and CEO at Battersea Arts Centre, said: "Londoners' love for creativity and the talent of our people has always made this city feel unique. So this wonderful public project feels the perfect way to reanimate and bring joy back to our streets. Over 200 remarkable creative freelancers will be involved in this work, and the diversity and range of what is on offer reflects the best of our of our city and will be a real delight for audiences. At Battersea Arts Centre, we've been really honoured to collaborate with the Mayor's office and Found in Music on this brilliant programme."
Rachel Meir, CEO, Found in Music said: "World class live performance is at the heart of what makes London like no other city in the world. Creativity, imagination and diversity of art forms makes Pop Up London unmissable. Whether a delightful surprise or a must see artist, Londoners and visitors alike will be entertained in many different and wonderful ways over half term. After an extremely testing year for the creative industries Found in Music are thrilled to be involved in this campaign."
Philippa Childs, Head of Bectu, said: "Bectu congratulates the Mayor for his continued support of London's creative industries freelance community. Freelance workers play a key part in London's cultural infrastructure which attracts billions of revenue to our capital city. But the livelihoods of thousands of freelances were devastated by the shutdown of theatres, live entertainment venues and film and TV production as a result of the pandemic, and the precarious nature of their employment left many without recourse to any of the government's support schemes. While film and TV production is now in full swing, theatres and live entertainment are still in the recovery phase. So the union is delighted to support Pop-Up London, enabling creatives to bring their craft to the public, showcasing the world class creativity of our workforce."
Aanchal Gupta, Bollyred Dance Company, said: "Pop Up London gives us a brilliant opportunity to bring our culture to central London, there's a huge South Asian community here. This is my way of saying come back to central London & celebrate Diwali."
Cherelle, Metronomes Steel Orchestra, said: "We are so excited to perform again after Covid-19. The steel pan is for sharing and as part of Pop Up London, we get to share our music with Londoners after a tough year and a half." Photo by Ewan Munro, Wikimedia commons.