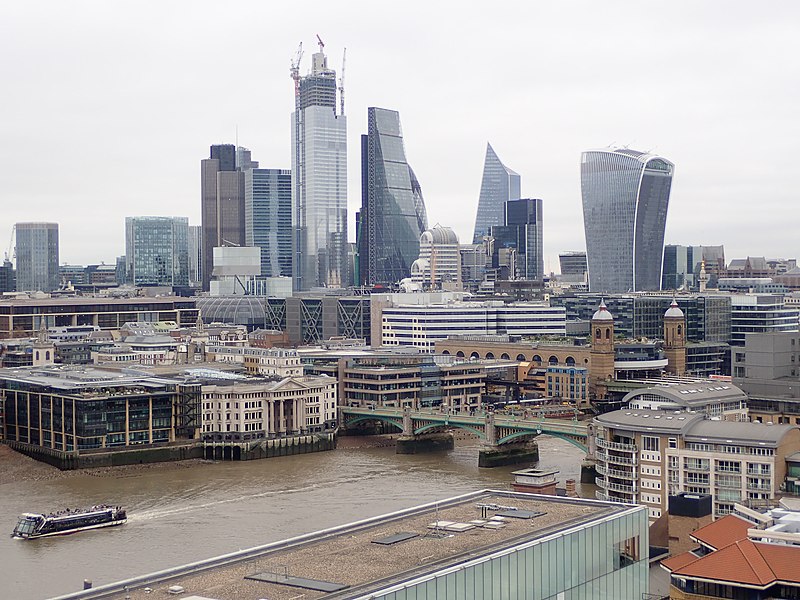 Ninety five percent of heavy goods vehicles, buses and coaches in London now meet the strict Low Emission Zone standards introduced by the Mayor Sadiq Khan, helping to clean up the
capital's toxic air and improve the health of Londoners.
A new report published today by the Mayor shows that since stricter standards for the London-wide Low Emission Zone (LEZ) were introduced in March this year, the number of heavy vehicles complying has increased from 87 per cent to 95 per cent – and has almost doubled since the scheme was first announced in February 2017.
The LEZ is part of the Mayor's bold plans to tackle the scourge of air pollution in the capital and aims to encourage the most polluting heavy diesel vehicles to become cleaner. It covers most of Greater London and operates 24 hours a day, every day of the year.
The new LEZ standards will help drive down NOx emissions from heavy vehicles by as much as 60 per cent, helping London meet legal limits no later than 2025, an achievement that independent researchers calculated would take 193 years without these schemes.
The scheme complements the Ultra Low Emission Zone (ULEZ), a zone operating 24 hours a day, 7 days a week, in which most vehicles need to meet the ULEZ emissions standards or their drivers must pay a daily charge to drive within the zone. On 25 October the ULEZ will be expanding up to, but not including, the North and South Circular Road. As part of the Mayor's wide-ranging programme to improve London's air quality, the Low Emission Zone standards were tightened to align with the ULEZ and encourage operators of the most polluting heavy diesel vehicles driving in the capital to switch to cleaner vehicles.
Today's report evaluating the impact of the new LEZ standards six-months on shows that, since the changes to the LEZ scheme were announced in March 2021, many large and small businesses, sole traders, charities and private owners of large and heavy vehicles have shifted to cleaner vehicles – improving air quality and benefitting Londoners' health.
As part of the Mayor's commitment to lead the way and radically transform the TfL bus fleet, all of TfL's buses meet or exceed the LEZ standard. This has reduced NOx emissions from the TfL bus fleet by around 90 per cent compared to 2016.
The LEZ also has significant benefits outside of London, with independent analysis by the Environmental Defence Fund showing vehicles that passed through London's Low Emission Zone went on to drive through 95 per cent of the major towns and cities in England and Wales, bringing air quality benefits to  a combined population of 18 million people.
The Mayor of London Sadiq Khan, said: "Toxic air pollution causes long-lasting harm and  contributes to many thousands of premature deaths every year, so it is really encouraging to see businesses shifting to cleaner vehicles and 95 per cent of heavy goods vehicles now meeting the Low Emission Zone standards.
"I've implemented the most ambitious plans to tackle air pollution of any major city in the world - showing what we can achieve together if we are bold enough. I am extending the ULEZ in October because we know it will bring significant health benefits to millions of Londoners and help tackle the climate emergency.
"With the UK set to host COP26 in just a few weeks, the Government must match my ambition and help clean up OUR filthy air and reduce carbon emissions from transport across the country. This must include giving cities additional powers and creating a national Clean Air Fund to help people switch to cleaner, greener cars and more sustainable transport options."
On 25 October 2021, the Ultra Low Emission Zone (ULEZ) will expand up to, but not including, the North and South Circular Roads. The expanded ULEZ will cover an area 18 times larger than the central London ULEZ and will affect older, more polluting vehicles, including cars, vans and motorcycles, that don't comply with strict emission standards.
The central London ULEZ has been transformational since its introduction in April 2019, helping to reduce roadside concentrations of the poisonous gas nitrogen dioxide in the central zone by nearly half. Expansion will extend these benefits to millions of Londoners, both inside and outside the expanded zone.
While significant progress has been made, with a substantial reduction in the number of Londoners living in areas exceeding legal limits for NO2, tens of thousands of Londoners still breathe illegally polluted air. All Londoners live in areas which exceed the recently updated  World Health Organization recommended guidelines for air pollution. The LEZ and ULEZ, along with the Mayor's wider programme to reduce air pollution will set London on track not just to achieve legal limits in the shortest time possible, but also lay the groundwork for a net zero carbon city by 2030 and then achieving a zero pollution city.
Alex Williams, TfL's Director of City Planning, said: "The doubling in the number of vehicles that comply with the standards now compared with when they were announced has had a major positive impact on the air people breathe, not only around the capital but throughout the country. I would like to thank the operators, companies and drivers who have made the change to cleaner vehicles that meet or exceed the Low Emission Zone standard. We know the pressures of the pandemic have been tough but those making the transition are playing a key role in the green recovery."
"The greening of TfL's bus fleet, the success of the LEZ and the expansion of the ULEZ next month are central to the Mayor's twin goals of cleaning up London's air and achieving a net carbon zero London by 2030. With COP26 fast approaching next month and new WHO guidelines on pollution, it highlights the need to continue to take this sort of bold action to protect the capital and the planet for future generations." 
Elizabeth Fonseca, Senior Air Quality Manager, Environmental Defense Fund, said: "Heavy goods vehicles are a significant source of health-harming air pollution in our towns and cities, particularly for those who live, work and go to school near busy roads. By incentivising cleaner vehicles, clean air zones like London's Low Emission Zone are a critical tool for reducing pollution from transport and addressing health inequities. And the benefits aren't limited to the zone itself, our analysis reveals how people living and working outside London's Low Emission Zone may also benefit from the cleaner vehicles and reduced emissions required by the Zone." 
Jemima Hartshorn Founder of Mums for Lungs, said: "In a year that has been dominated by a respiratory pandemic, it is reassuring to read that the Mayor's policy's implemented to reduce air pollution are working and protecting the health of Londoners. And I thank everyone who has been a part of cleaning up our air: the Mayor and his team, freight operators, bus businesses and the individuals who are putting clean air ahead of their convenience by travelling in a less-polluting way. But unfortunately, the ULEZ, LEZ, and ULEZ expansion are not enough - air pollution is still making thousands of Londoners sick and children are particularly at risk to have stunted lung growth, or develop asthma as result of air pollution. More action is urgently needed from Government and policy makers to ensure that Londoners no longer get sick from breathing and we call on all stakeholders to work together to achieve this. Every breath matters." Photo by Jmp48, Wikimedia commons.