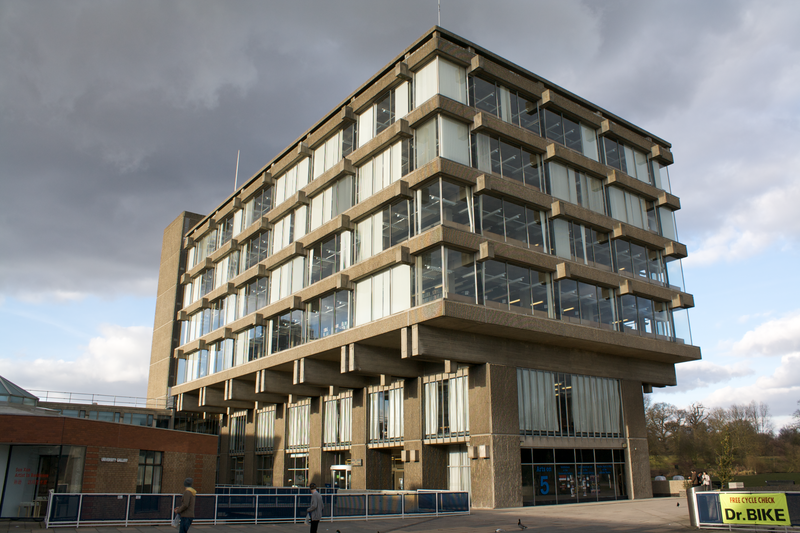 The Mayor of London, Sadiq Khan, has today urged the Government to extend the uplift to Universal Credit and Working Tax credits to prevent 130,000 more Londoners being plunged into
poverty. The £20 uplift is due to finish at the end of September and new research has exposed the full extent that this cut will have on the poorest Londoners, with the rise in fuel bills set to impact even further. Last month, more than 1m Londoners were on Universal Credit.
The research, by the University of Essex and commissioned by City Hall, has found:
Withdrawing the £20 a week uplift to Universal Credit and Working Tax credits will put 130,000 more Londoners into poverty, with some of the most disadvantaged groups, including 60,000 lone parents, being hardest hit.
The number of Black Londoners living in poverty would grow by eight per cent compared to six per cent for all ethnic groups  
The poorest 10 per cent of Londoners will be the hardest hit with an 8 per cent decrease in their incomes.
London will be worse affected than the rest of the country, but the whole of the UK will be poorer as the poorest 10 per cent of people will see their incomes cut by five per cent
Keeping the £20 a week uplift to Universal Credit and Working Tax credits and going further by removing all the benefit caps would cut child poverty in London by 10 per cent, keeping more than 70,000 children out of poverty.  
The increase was brought in by the Government to help households deal with the impact of COVID-19 and has prevented many thousands of Londoners from falling into poverty. The Mayor is calling on Ministers to continue this lifeline, and go further by removing all benefit caps to help cut poverty in London and across the UK and extend the £20 increase to legacy benefits – including Employment Support Allowance, Jobseeker's Allowance and Income Support - to benefit Disabled Londoners.
The furlough scheme is also due to stop at the end of September, and a rise in unemployment from those no longer supported by the scheme is expected to result in even more people falling into poverty.
There are already 531,000 fuel poor households in London, and with the price cap on standard tariff energy bills set to rise next month and a sharp rise in gas wholesale costs, that number could increase significantly.
Funding has been made available for heating and insulation improvements through the Mayor's Warmer Homes programme. The Mayor has also provided nearly £10m to the London Community Response, which is funding voluntary and community organisations providing ongoing support to low-income Londoners as well as enabling Debt-Free London's debt advice service to offer support 24 hours a day, seven days a week. The Mayor has pledged a further £150,000 to support food partnerships across London to take action to address food insecurity and continues to lobby Government to better support those in greatest need.
The Mayor of London, Sadiq Khan, said: "The Government's decision to increase Universal Credit and Working Tax credits enabled many Londoners to make ends meet during this incredibly challenging period. Cutting this support now would have a devastating impact on hundreds of thousands of Londoners, on top of the forthcoming rise in fuel bills.
"With so much talk about 'levelling up', we must not forget that our capital has some of the most deprived communities anywhere in the UK and ending the uplift will hit many Londoners hard.
"I urge Ministers to do the right thing – to not only retain the uplift, but go further and remove the benefit cap to help cut poverty in London and across the country."
Ella Abraham, Z2K's Policy and Campaigns Manager, said: "Universal Credit wasn't enough to live on before the pandemic and making this cut will have a devastating impact on millions of people, plunging hundreds of thousands further into poverty. It must also be repeated that the 2.5 million people on legacy benefits who haven't moved to Universal Credit did not receive this £20 per week increase. This has left disabled people, people with health conditions, and others, struggling to buy medicine, travel to medical appointments, heat their homes and put food on the table. We urge this Government to both cancel the cut and increase legacy benefits to make sure no one has to just survive."
Katherine Hill, Strategic Project Manager, 4in10 London's Child Poverty Network, said:"This important research adds to the overwhelming evidence that cutting Universal Credit by £20 will push tens of thousands of London's children deeper into poverty. For many this will mean going hungry, losing their homes or being cold this winter. It will also limit their opportunities and have an impact for the rest of their lives. It is not too late for the Government to do the right thing and reverse its decision." 
Halima Begum, Chief Executive Officer of The Runnymede Trust, said: "The planned cut to Universal Credit is the biggest overnight cut to the basic rate of social security since World War 2, and is set to pull half a million people into poverty, including 200,000 children nationally. This is at a time when energy rates are set to increase this winter. Although the uplift was only intended to be temporary, we have seen the positive impact that this has had, which should be an indication of the severity of the situation and what more needs to be done to continue to help families out of poverty. We must improve job quality and strengthen the social security system to truly level up the country, 'Build Back Better', and reflect a compassionate Britain." 
Victoria Benson, CEO of Gingerbread the charity for single parent families, said: "Cutting the £20 uplift to Universal Credit will be a cruel blow to single parent families who make up almost a fifth of households and nearly a third of Universal Credit claimants in the capital.  Removal of this vital support comes at a time when other safety nets are also coming to an end - such as furlough and the Test and Trace grants.  With sky rocketing food and fuel prices, more and more of the capital's most vulnerable families will be struggling to meet essential costs. The problems the pandemic brought are far from over and it is wrong that this vital support will be taken away from the families who need it the most." Photo by Goosta, Wikimedia commons.