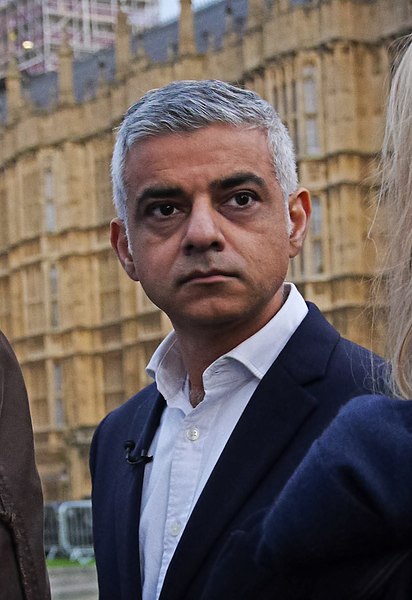 As part of London Tech Week the Mayor of London, Sadiq Khan, has today laid out plans to simplify how technology that relies on data is used by public services and in the public realm. 
London's Emerging Technology Charter, the first of its kind in any UK city, is a set of practical and ethical guidelines focussed on openness, digital rights, use of data and sustainability of technology which will:
Set common expectations to tech buyers and makers to innovate successfully.
Give Londoners and their elected representatives a clear framework to ask questions about the technologies proposed or deployed in London.
Establish enhanced transparency for Londoners on products and services that data protection law considers potentially high risk to privacy. 
The Charter will cover technology such as driverless cars, facial recognition software, drones, sensor networks, robotics, mobility services, augmented and virtual reality, and automated and algorithmic decision-making. 
The Charter is voluntary, but local government and public services, makers, innovators, technologists, elected representatives and interested Londoners are all encouraged to adopt it to improve how technology is implemented in the capital. 
The Mayor launched his Charter speaking at London Tech Week's Future of Work summit, where he also celebrated London as a leading global tech city and reaffirmed his commitment to boost the city's clusters of exciting and game-changing tech companies that call London home.
The Mayor of London, Sadiq Khan, said: "London is and always will be open to business and innovation. In the face of Brexit and the global pandemic, our capital has proven itself to be one of the best global cities for tech. 
"The tech sector in London has a huge role to play in rebuilding a fairer city for everyone as we recover from the pandemic. My new Emerging Tech Charter will play a significant part in that recovery, making sure both Londoners and tech businesses are using data efficiently to get the most out of technological innovation."
The Emerging Tech Charter will establish a register of Data Protection Impact Assessments (DPIAs), which are legally required in any data processing with a high risk to  individuals' privacy.
Theo Blackwell, Chief Digital Officer for London, said: "We want to foster a trustworthy environment for innovation to flourish, and to do so responsibly.  When a new technology is deployed it's not easy for Londoners to find out about how privacy risks have been identified and managed.  Our principles create a central register of assessments organisations are required to carry out by law.  We think it's important for transparency and good practice that these are published in one place and open to scrutiny."     
Rachel Coldicutt, technology strategist specialising in ethics, regulation and the social impacts of technology, said: "I'm so proud to be a Londoner and support this leadership from the Chief Digital Officer and the Mayor to make sure emerging technology in our city is open, trustworthy, inclusive, and sustainable - exactly how it should be. It's so important that people who live and work in London have this framework to help understand more about data and technology, and it's particularly great to see the register of Data Impact Protection Assessments - a real step forward for London as a leader in responsible, rights-respecting technology."    Photo by Shayan Barjesteh van Waalwijk van Doorn, Wikimedia commons.