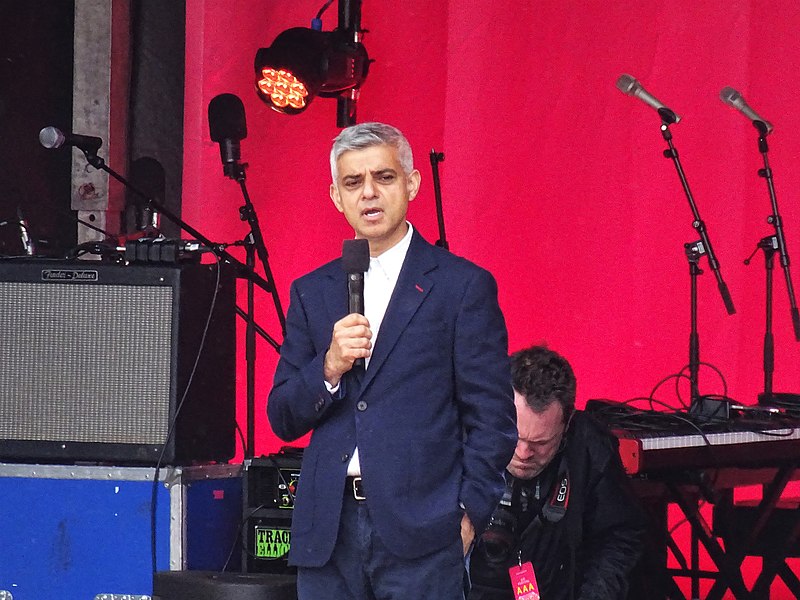 The Mayor of London, Sadiq Khan has warned that the cost of renting privately in the capital could increase by almost 20 per cent over the next five years, unless he is
given powers to control the rental market.
The worrying new forecast is based on City Hall analysis of information from property experts Savills, who predict that renting privately in London will rise by 19 per cent over the next five years. Applying this forecast to the latest Rightmove figures for new tenancies, average asking rents could rise to £2,289 a month by 2025.
Despite a recent easing of rent rises, and the cost of renting falling in some parts of London during the pandemic, London still has some of the highest rental costs in the world, with Londoners paying on average 35 percent of their income on rent payments to landlords.
These issues have been exacerbated by the pandemic, with polling conducted last year for the Mayor finding that one in four of London's private renters were struggling to pay their rent during the pandemic or expecting to do so shortly. Across the country, private renters have been disproportionately hit by the pandemic, with a quarter seeing their earnings reduced in some way.
The Mayor was re-elected in May with a pledge to lobby the Government to give him the power to introduce rent controls in London. His proposed London Private Rent Commission would be responsible for designing and implementing rent controls that would make renting more affordable in London. In the meantime, he has called for powers to freeze private rents in the capital to protect renters from the ongoing financial impact of the pandemic. This mandate is backed up by polling which found that more than two-thirds of Londoners are in favor of rent controls.
Sadiq is committed to preventing Londoners from being priced out of their city. In the year up to March 2020, he started a record number of genuinely affordable homes including more new council homes than in any year since 1983.
The Mayor has also consistently been on the side of London's private renters, successfully campaigning for the Government to end unjust letting fees, suspend evictions during the pandemic and put in a package of grants to help keep renters in their homes. He has also secured a commitment that Ministers will end 'no-fault' evictions for good. 
He has introduced two new online tools enabling Londoners to 'name and shame' rogue landlords and allowing renters to check whether their landlord has a property license where this is required. Sadiq has also worked with Safer Renting to roll out training for Met Police officers on how to deal with illegal evictions - 5,600 officers have been trained to date.
Mayor of London, Sadiq Khan, said: "Nearly a third of Londoners are private renters, but all too often their calls for support and fairness on rents are overlooked by both landlords and the Government. 
"I was re-elected on a pledge to redress this balance and to stand up for London's renters by transforming tenancy laws and wrestling back control of runaway rents. Todays' analysis paints a stark picture of the next five years if landlords are allowed to increase prices unchecked. 
"This is a matter of fairness, but also crucial to the future of our city. If we want the next generation of nurses, police officers, transport workers and key workers to train and work in the capital, we have no option but to keep a check on spiraling rents."
Karen Buck, Labour MP for Westminster North and chair of the APPG on the Short Lets Sector said: "With housing costs already a huge driver of poverty and undermining the ability of even better-off renters to save for a deposit, I welcome the Mayor of London's call for new powers to intervene in the private rented sector.  
"With the Renters' Rights Bill still to appear and government help for low income renters has been cut this summer, so without action there is a real risk that the pressure on renters will only increase, contributing to more hardship and more homelessness"
Alicia Kennedy, Director of Generation Rent, said: "Unaffordable housing is stifling London. Over the past decade it has become impossible for many people to live close to their workplace or support networks they rely on, while others cannot afford to start a family. 
"Without urgent action on rent levels, more Londoners will face these dilemmas in the 2020s and quality of life will deteriorate." Photo by DAVID HOLT, Wikimedia commons.