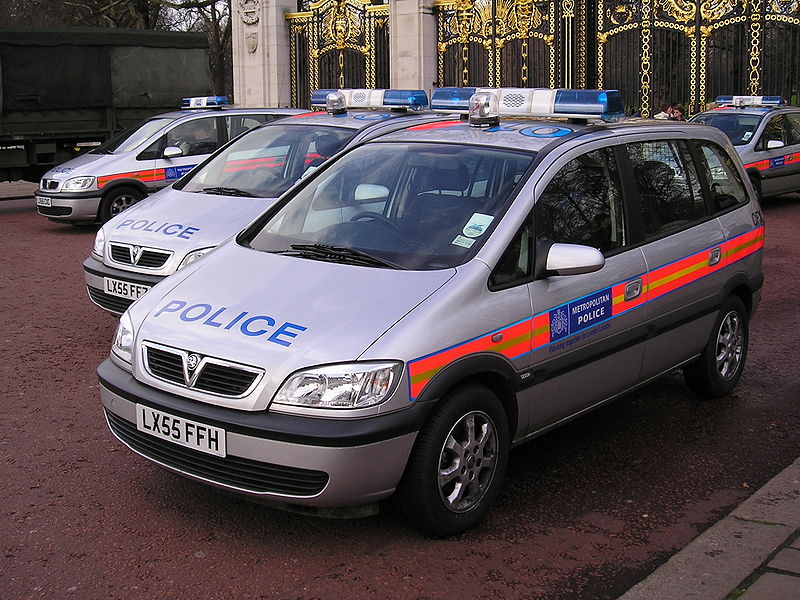 The Mayor of London, Sadiq Khan, and the Met Police have today set out plans for the police, City Hall, local authorities and criminal justice partners to work more closely than ever
beforeacross London to drive down violence ahead of the summer.
The Mayor and the Met Commissioner are determined to do everything possible to bear down on violence as restrictions continue to ease in the capital and the summer holidays begin. The Met and City Hall have today set out their continued partnership approach and a strong plan to tackle violence, focusing on enforcement to bear down on offenders, and early intervention to provide positive opportunities and prevent violence from happening in the first place.  
That means a relentless focus by the Met on suppressing violence with more officers on the streets patrolling open spaces and parks, as well as working to keep our town centres safe both during the day and night.  
Londoners will see an increased police presence in areas of the city this summer, as the Met steps up its targeted enforcement activity.
Alongside that, the Mayor is committed to being tough on the complex causes of crime and has today announced £2.4 million of additional investment through London's Violence Reduction Unit (VRU), for up to 4,000 school-aged children both during the summer and beyond. The investment, which is on top of the record £20m Sadiq has invested in the VRU, is focused on programmes running in areas including Brent, Enfield, Barking & Dagenham, Havering, Redbridge, Waltham Forest and Camden. 
Projects include a focus on addressing underlying issues and building family resilience in Brent; providing dedicated mentors for 11-16 year olds in Waltham Forest to build a better support network both inside and outside of school; and a Camden programme that works with vulnerable young people aged 12-25 in northwest London and involves youth work on local estates, schools, Pupil Referral Units and prisons.
The new joint multi-agency public space violence reduction strategy, co-ordinated and led by the Met, focuses on six key strands to tackling violence this summer: 
Partnership and early intervention – Working with partners including London's Violence Reduction Unit, the Probation Service and community groups as well as supporting efforts with safer schools officers.
Gangs – Targeting county lines through enforcement and City Hall's Rescue and Response programme which aims to divert young people away from county lines.  Dismantling criminal gangs linked to violence, the supply of drugs and weapons 
Offenders – The Met are going after the most prolific offenders and habitual knife carriers who they continuously work to identify and arrest. 
Money, drugs and guns – Taking more money, drugs and guns off the streets.
Place – Focus on what make an area a hotspot for violence and what can change to help neighbourhoods or specific areas improve. The Met is deploying officers in town centre teams to target problematic behaviour and violence, and working with City Hall and councils in London to design out crime. London's VRU has established the £6m MyEnds programme which gives communities the backing they need to develop their own initiatives to bring about change in their neighbourhoods, and to provide positive opportunities for young people living in the area.
Investigative efforts – The Met is determined to improve its detection rates for violent offences, such as robbery 
London's VRU, England's first, is also working closely with local authorities across the capital to help develop their plans to reduce violence. The VRU is investing £4.4m this financial year to support diversionary work across all 32 boroughs, which includes positive activities for young people including sports, music, cooking and art, as well as personal mentoring, support for families and parents.
Today, the Mayor joined Met police officers on patrol in Kentish Town, to see first-hand the work neighbourhood officers are doing to keep the area safe and to bear down on violence. Sadiq has invested £1 billion in policing, more than any other Mayor, and has given the Met his full support in suppressing violence in the capital.
The Mayor of London, Sadiq Khan, said: "Tackling violence and making our city safer is my number one priority and I'm determined to be tough on crime with support for the Met Police, and tough on the complex causes of crime, with support for our communities. 
"As lockdown restrictions continue to ease ahead of the summer holidays, it's really important we work together to address concerns about a potential rise in violence.
"Working with the Met Police, the National Probation Service, London's Violence Reduction Unit, local authorities and other criminal justice partners across London, we have a strong plan in place to suppress violence with targeted enforcement of violent offenders, combined with support to help divert people away from crime and a programme to provide positive opportunities for young Londoners."
Assistant Commissioner Nick Ephgrave of the Met Police said:  "The Met is stepping up its operations to suppress and deal with violence as much as we can over the summer with a large scale multi layered operations that will target the six strands of the Serious Violence Strategy. Working closely with our partners and the Mayor to explore opportunities and take action through meaningful interventions to prevent violence from occurring in the first place. 
"The public can be reassured that they will see more officers on the streets in open spaces, patrolling parks, bars and clubs.
"We will use all resources and tactics available to protect this great city but we need the community to help us too, by telling us what they know about those who are committing the violence, using weapons, joining gangs and trafficking the drugs that fuel violence. This is not snitching, this is saving a life or preventing someone going to prison. There is so much good work ongoing in communities. But we need more to follow. Together we can tackle violence and make London safer."
Pastor Lorraine Jones said:  "As a parent that lost her child to knife crime and as the founder of Dwaynamics ABC boxing gym, I have first-hand experience of the horror youth violence brings. I also share the concerns of our young people and parents as they constantly ask how we will cope during the summer holidays when our children are not at school - I can say that now more than ever services such as the Met, local councils, social services and youth community groups have come together, with the Mayor, to provide more resources for our youth during the summer period. 
"I urge the community and parents to reach out and utilise these resources as we want to prevent youth violence and not leave it to the emergency services to deal with the aftermath, and grieving parents. We all have a responsibility to speak up if we see something is wrong and speak anonymously to charities like Crimestoppers." 
Kilvinder Vigurs, London Regional Director for the Probation Service, said: "Probation staff are working tirelessly to keep Londoners safe and rehabilitate offenders so that they aren't drawn back into violent and gang crime. 
"The regular contact and support that probation provide with our partners to tackle issues like drug use, lack of skills and unemployment can play a vital role in reducing crime."
Cllr Jas Athwal, London Councils' Executive member for Crime and Public Protection, said: "Violence has terrible consequences for our communities, which is why London boroughs will be doing all we can to make London a safer place this summer, working alongside the Metropolitan Police, City Hall and local partners. "London boroughs are serious about using our role as local leaders to take preventative and early action that gives vulnerable residents the support they need to reduce their risk of involvement in harmful criminal activity and improve their life chances. "All boroughs have plans in place that identify issues in our areas and the most effective interventions, such as mentoring, employment support or extra help for families under strain." Photo by Dani_7C3, Wikimedia commons.