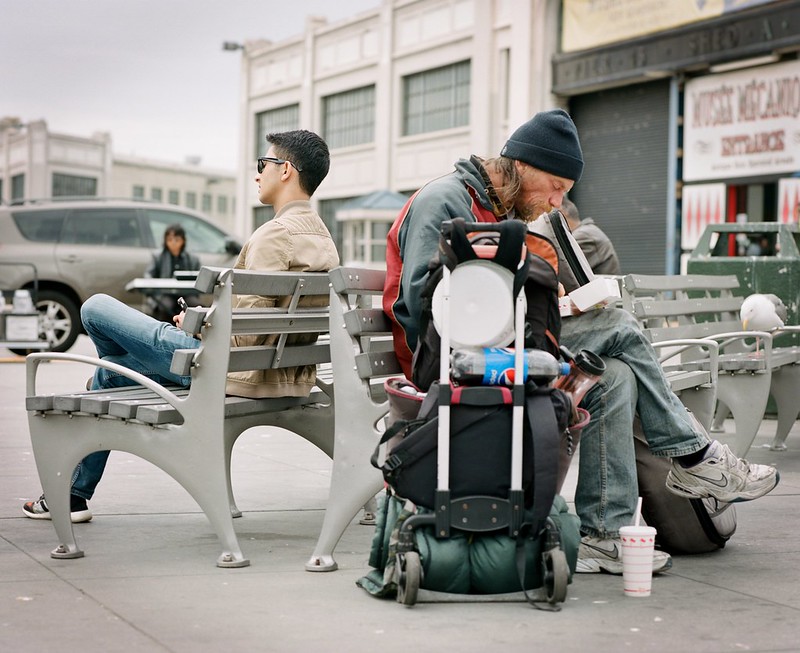 The Mayor of London, Sadiq Khan, has today announced the establishment of the capital's first pan-London homeless accommodation hub specifically for the use of
young people who are sleeping rough, or at immediate risk of homelessness in the capital.
Specialist youth-specific rough sleeping services have never been more in demand as the pandemic has forced many vulnerable young people, who previously may have been sofa-surfing or staying with friends, onto the streets for the first time. Data on rough sleeping in London suggests that more young people are finding themselves sleeping rough than in previous years. In July-September 2020, 18-25 year olds made up 11 per cent of rough sleepers in the capital, an all-time high.
The youth homelessness hub is being run as a joint initiative between Depaul UK and New Horizon Youth Centre, in collaboration with the Mayor and London Councils, piloting a new approach to services for young homeless people. It will be run from a 40-bed hotel in west London.
The hub will offer intensive, wrap-around support from dedicated support workers. Immigration-related advice will be available for those young people who need it. It will operate 24-hours a day, with staff working with outreach teams to give young people an escape from the streets, as well as helping those who have been identified as being at risk of sleeping rough through the London Youth Gateway. 
Once young people enter the hub, support workers will help them with rapid, sustainable moves into longer-term accommodation. They will also receive support to access healthcare, counselling, 
mentoring, education, family mediation and employment support to help them to build a life off the streets. Most young people are expected to stay at the hub for around 28 days.
 The Mayor's funding for the hub has been matched by London Councils Grants Programme, which funds pan-London services on behalf of all 32 London boroughs and the City of London Corporation. It is also supported by half the funds raised by the Mayor's Winter Rough Sleeping Fundraising Campaign. Since launching in mid-December, generous Londoners have donated more than £70,000 to the campaign. These funds are to be split between four charities working with young homeless Londoners: akt, Centrepoint, Depaul and New Horizon Youth Centre. The latter two charities have agreed to use their funds to support the new hub.
As part of the Mayor's 'Everyone In' response to rough sleeping during the pandemic, City Hall worked with charities to provide safe accommodation to more than 150 people aged under 25 and more than 500 under 35. Like all those accommodated in the hotels the GLA procured, they received support, including with securing longer-term accommodation. The Mayor's team also worked with Depaul to provide specialist support for young people who have started rough sleeping since the pandemic as part of his new homelessness triage service.
The Mayor of London, Sadiq Khan said: "The life chances of all young people have been hurt by the pandemic, and this has been most severely felt by those vulnerable young people who find themselves homeless.
"This new hub will recognise the unique challenges faced by young people on the streets, and this innovative new approach will ensure vulnerable young people get a range of different types of support that they need.  I know our charity and council partners will work tirelessly to carry out this life-changing and life-saving work.
"I would also like to thank all the Londoners who have donated to my fundraising campaign this year. The generosity shown during this darkest of winters is another example of what this city can do when we work together to help those in greatest need."
Phil Kerry, Chief Executive of New Horizon Youth Centre said: "Young people have been hit disproportionately hard by the pandemic and we have seen worrying numbers of young people sleeping rough coming to us for help. That's why we are delighted to be collaborating with the Greater London Authority, London Councils and Depaul UK on this emergency accommodation solution and why we are so hopeful it will ensure every young person's potential has a home."
Cllr Darren Rodwell, Deputy Chair of London Councils and Executive member for Housing, said: "The number of homeless young people in London has increased over the past year. This appears to be an unexpected and tragic consequence of the pandemic that could have a devastating impact on thousands of young lives if we do not act fast.
"Boroughs are on the front line of the housing crisis and we know that intervening quickly to give young people a place to stay and helping them with the challenges they face, which can include domestic abuse, unemployment, mental health issues or family breakdown, is the surest way to get them back on track. This new service will do just that.
"It is fantastic that working across London boroughs, and with the GLA and our charity partners New Horizon Youth Centre and Depaul UK, we have seized the opportunity to boost our capacity to support young homeless Londoners."
Mike Thiedke, Chief Executive of Depaul UK said: "Having worked with young people experiencing or being at risk of homelessness for over 30 years, we know that holistic services tailored to their age group are the most effective. 
"We are very grateful to the Mayor and his team for recognising this and look forward to working with our partners to deliver a crucial service, keeping young people in London safe.