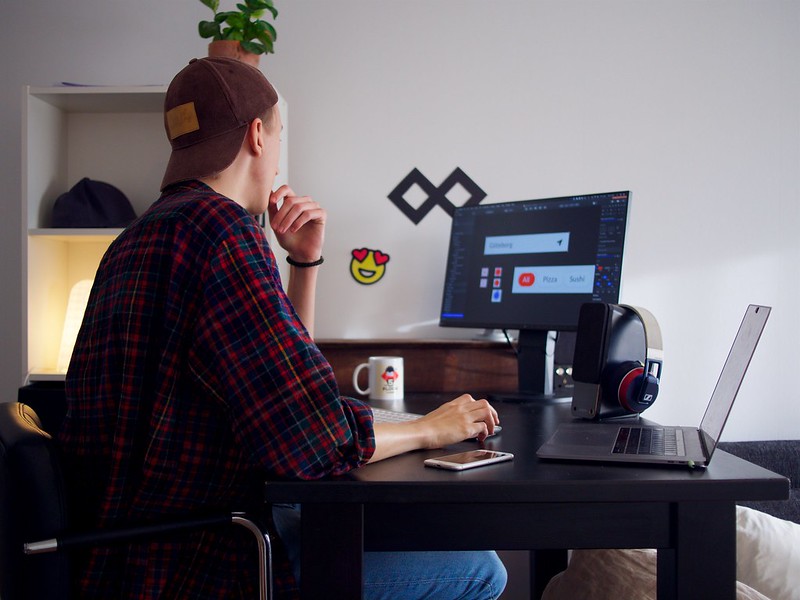 The Mayor of London, Sadiq Khan, has today announced a new £225,000 programme to put creative industry freelancers at the heart of shaping new proposals to improve their working
conditions and safeguard their futures as London recovers from the Covid pandemic.  
Freelancers make up nearly half of the jobs in the capital's world-leading culture and creative industries, but the pandemic has hit them hard, with up to 60 per cent losing all of their work since the start of lockdown last March. 
Self-employed workers have been much more exposed to the economic shock of the crisis, and at least 200,000 self-employed Londoners have been excluded from any Government support. With no one body representing freelancers, their voices have been marginalised.
The performing arts has been one of the hardest-hit areas of culture by COVID-19, subject to extensive closures and restrictions to businesses. Through the Mayor's new Creative Freelancers: Shaping London's Recovery programme, City Hall is calling for up to 50 creative freelancers from across the performing arts, such as directors, writers, performers and designers, to join a diverse group who will help to shape culture recovery planning.

Freelancers will be paired with up to 50 leaders of cultural organisations, funders and councils to develop new plans to improve working conditions and job and training support for freelancers. City Hall is working with Fuel Theatre who will be leading on the recruitment of the freelancers for a six-month programme.
 The programme will inform the development of a new Freelancers Charter. The charter will set out standards for what freelancers should be able to expect from employers, will draw on best practice, and will focus on culture and creative industries.  
The Mayor's initiatives announced today respond to Centre for London's research and recommendations to improve conditions for London's low-paid self-employed workers. Centre for London found that COVID-19 highlighted the existing inequalities facing creative freelancers and recommended developing a Freelancers Charter to provide best practice guidance for creative organisations working with freelancers.
 The Mayor has done everything he can to support self-employed Londoners throughout the pandemic, including supporting 11,500 creatives through his Culture at Risk Business Support Fund. The Mayor is continuing to support the development of creative skills as part of the London recovery programme. He is investing in jobs and growth opportunities for freelancers through his Creative Enterprise Zones, Creative Industries Growth Programme and flagship London Borough of Culture programme. He has also joined Mayors of Greater Manchester and Liverpool, Andy Burham and Steve Rotheram, and Excluded UK, in lobbying the Government on behalf of those who are self-employed.   
The Mayor of London, Sadiq Khan, said: "Freelancers play a central role in the success of our world-renowned creative industries, but they have been hit hard by the impact of COVID-19 and urgently need more assistance, with many falling through the gaps in Government support. City Hall investment will put self-employed creatives in the driving seat as we design future policy, helping us protect and support the contribution freelancers make to our creative economy. More than ever, we must do all we can to safeguard creativity as we rebuild the economy." 
Erica Belcher, Senior Researcher, Centre for London, said: "The coronavirus crisis has been devastating for the finances of London's creative freelancers. These workers are key to the success of London's creative ecosystem and make up a third of jobs in this sector. We welcome the steps being taken by the Mayor to safeguard their future, particularly because these freelancers might feel under pressure to accept poorer terms once government support is phased out. We are pleased that Centre for London's research into the critical support that self-employed Londoners need has influenced the creation of this scheme. Self-employed creatives need fundamental improvements in treatment and working conditions and we hope the Mayor will continue to support these Londoners and their livelihoods through recovery and beyond." 
Philippa Childs, head of Bectu, said: "From big West End shows to alternative venues – London's creative freelancers give the city its cultural heartbeat, entertaining millions of people from all over the world every year. The pandemic has left many freelancers, including thousands of Bectu members, without an income and without support from the government. The Mayor of London has been a consistent advocate for the excluded and we look forward to feeding in the experiences and ideas of Bectu members to this new initiative."
Jennifer Crook, Independent Producer and member of the Mayor of London's Cultural Leadership Board said: "I love being a creative freelancer and the flexibility this allows to work across a variety of projects with a wide range of people in interesting places. However, there's no hiding from the fact this pandemic has been the most turbulent and tense time to be a creative freelancer, and Covid has had a devastating impact on this already fragile workforce.
"I'm pleased the Mayor has announced these plans today to help Londoner's creative freelancers who often don't have a support system in place or the opportunity to have their collective voices heard. This is a really important step in recognising the enormous value of creative freelancers and the important role they can play in London's cultural and creative recovery."