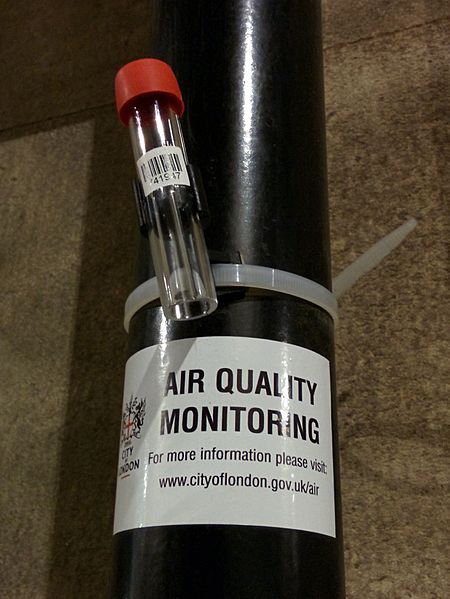 A new study by researchers from Imperial College London's Environmental Research Group, commissioned by City Hall, has found that the Mayor's air quality policies and wider improvements in
air pollution will increase the average life expectancy of a child born in London in 2013 by six months. 
Between 2016 and 2019 there were significant improvements in London's air quality. This resulted in a 97 per cent reduction in the number of state primary and secondary schools located in areas exceeding legal pollution limits – from 455 in 2016, to just 14 in 2019 and a 94 per cent reduction in number of Londoners living in areas exceeding legal limits for nitrogen dioxide (NO2).
Despite these significant improvements, levels of air pollution in London are still too high for many Londoners. The new study, delivered through Imperial Projects, found that in 2019 toxic air contributed to the deaths of more than 4,000 Londoners. This includes deaths from all causes including respiratory, lung cancer and cardiovascular diseases. 
This means that there is still vital work to do to improve London's air quality. In a landmark ruling in December 2020, nine-year-old Ella Adoo-Kissi-Debrah became the first person in the UK to have air pollution listed as a cause of death. Ella, who lived near the South Circular Road in Lewisham, south-east London, died in 2013.
The success of the existing central London Ultra Low Emission Zone (ULEZ) and other action taken by the Mayor gives confidence that expansion of the ULEZ later this year and tighter standards for heavy vehicles across the entire city will help deliver wider benefits for London. This includes saving the NHS around £5 billion and preventing more than one million hospital admissions over the next 30 years.
Imperial's researchers found that the greatest number of deaths attributable to air pollution were in outer London boroughs, mainly due to the higher proportion of elderly people in these areas, who are more vulnerable to the impacts of air pollution. The boroughs with the highest number of air pollution related deaths in 2019 were Bromley, Barnet, Croydon and Havering. This underlines that pollution is not just a central London problem. 
City Hall research shows that those exposed to the worst air pollution are more likely to be deprived Londoners and from Black, Asian and Minority Ethnic communities. There is also emerging evidence linking air pollution with an increased vulnerability to the most severe impacts of COVID-19.  
Ninety-nine per cent of London does not meet WHO recommended limits for PM2.5 which adds to the growing evidence and cross-party consensus that these limits should be included in the Environment Bill as a legally binding target to be met by 2030. Not only is this needed for the protection of people's health, but research from the Confederation of British Industry (CBI) has showed that cleaner air could also boost the economy by £1.6 billion. This means getting the right air quality standards adopted in the Environment Bill is a once-in-a-generation opportunity to rebuild our cities and economies to be greener, fairer, and more sustainable. Previous modelling by experts at Imperial College London confirms that achieving these standards is possible if the Government gives the Mayor the additional powers and funding has consistently lobbied for. 
The Mayor of London, Sadiq Khan, said: "I am enormously proud of the work we have done over the last four years to improve London's air quality, including delivering the world's first Ultra Low Emission Zone. We know that London's toxic air kills, so this new Imperial report confirming that my policies will help extend the life expectancy of children born here is extremely welcome. 
"However, the report is a stark reminder that air pollution in our city still represents a public health crisis and urgent action is needed. It's clear that pollution isn't just a central London problem, which is why I am committed to expanding the ULEZ in October this year. The recent inquest into Ella Adoo-Kissi-Debrah's death is a painful reminder that the human cost of damage from air pollution is very real and very personal."
Dr Heather Walton from the Environmental Research Group, Imperial College London, said: "For our study we used a new method to produce the latest estimate of the burden of air pollution on mortality in London in 2019. It is encouraging that we predict good gains in life years across the population over time from air pollution reductions as a result of air quality policies, including those targeted at London."
Jemima Hartshorn, Founder of Mums for Lungs said: "This report is encouraging, we are pleased to see that the action the Mayor of London is taking will help increase the life expectancy of children in London. I am glad that the expansion of the Ultra Low Emission Zone in October will have more of an impact in protecting the health of our children. However, this report is also a stark reminder that there are thousands of premature deaths and many more people getting sick from toxic air in our capital. I am calling on the Government to take leadership on this now, and commit to achieving at least WHO recommended guideline limits by 2030 in the new Environment Bill. We cannot afford to delay action on this any further - our children deserve to breathe clean air."  
 Photo by Etan J. Tal, Wikimedia commons.