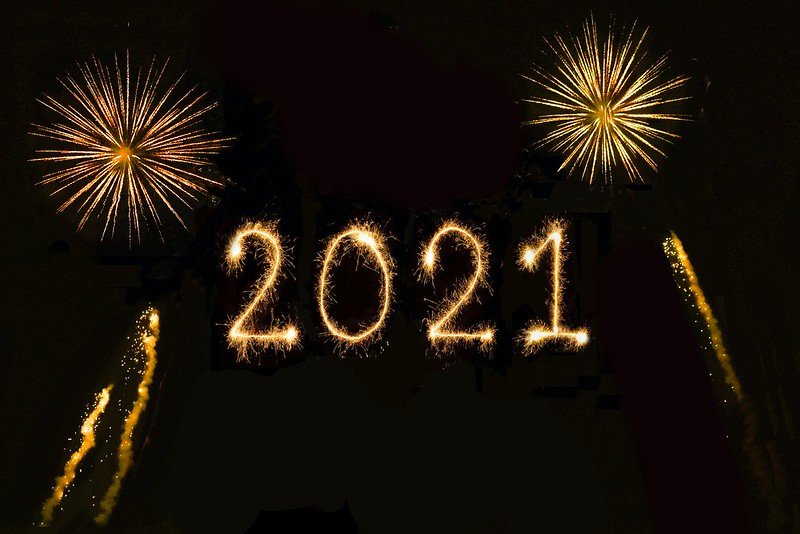 London has tonight welcomed 2021 with a unique fireworks, lighting and drone show using landmarks across the capital and screened live on BBC One.
The special broadcast event was organised by the Mayor of London, Sadiq Khan, in place of the annual fireworks display, which could not take place due to the impact of coronavirus on the country.
The unique 10-minute show paid tribute to the defining moments of 2020, including highlighting the role of the NHS, Black Lives Matter and the impact of the pandemic on all our lives. London's most environmentally-friendly New Year's Eve event to date also looked forward in hope to the new year, concluding with a message from Sir David Attenborough about the importance of our planet and the opportunity for change in 2021.
Millions watched from their homes as a countdown clock beamed out from The Shard, before the traditional 'bongs' of Big Ben sounded for the new year and lights shone out from London Bridge.
Above The O2, 300 drones formed a series of images to reflect 2020, including paying tribute to the NHS, Captain Sir Tom Moore and Black Lives Matter, and sent a message of love and togetherness for 2021.
Rainbow fireworks lit up the famous Wembley Stadium arch, while further fireworks were fired from Tower Bridge. The whole event was accompanied by a playlist of music, poetry, news clips and messages in keeping with the style of the capital's traditional New Year celebrations.
It concluded with Sir David Attenborough's important message for the future as drones formed images of a turtle and the Earth above The O2.
The event was created to replace the usual public celebration on the banks of the Thames, due to the impact of coronavirus the capital and the need to stay at home.
The Mayor of London, Sadiq Khan, said: "It has been an incredibly challenging year for our city and our country, but while we could not gather together to welcome in the new year it was important that we united from our homes to reflect on 2020 and look at ahead to 2021.
"I'm proud that the eyes of the world turned to our capital to see a unique drone, lighting and firework show that reflected on the defining moments of this year, paid tribute to our NHS heroes and the way that Londoners continue to stand together, and showed why our city is the greatest in the world. We showed how our capital and the UK have made huge sacrifices to support one another through these difficult times, and how they will continue to do so as the vaccine is rolled out.
"Our most environmentally-friendly New Year's Eve event to date has also sent a vital message for the year ahead – let's use 2021 as the year to make a change, to make sustainable choices and all play our role in helping our planet."