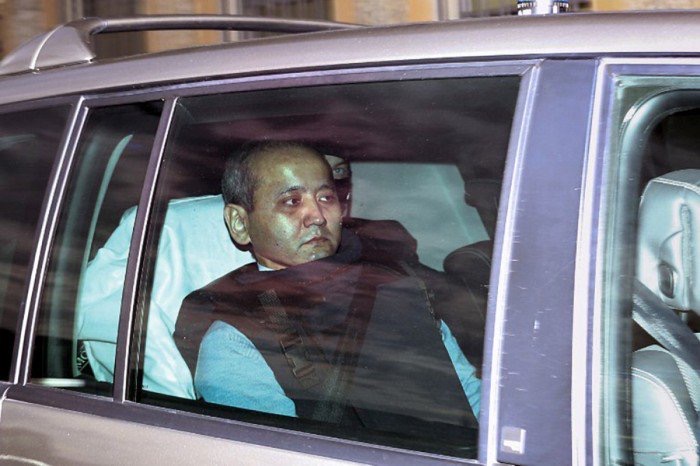 Mukhtar Ablyazov, infamously known for having embezzled more than $7.6 billion from Kazakhstan's BTA bank in 2009, is currently being discussed by the UK Parliament, in light of the renewal
of his arrest warrant last year in the UK.  
Calls have been made to enforce his two year jail sentence which was handed down back in 2013, when a British High Court judge sentenced the Kazakh businessman to prison, and also ordered him to repay £244 million in damages.
The former businessman is believed to be hiding the stolen assets at various shell companies in tax havens such as the British Virgin Islands. He is currently in France to avoid his sentence. Several politicians in the UK have demanded his extradition to the UK, so he can face the punishment for his crimes.
The $7.6 billion embezzlement is believed to have caused losses for several major UK investors, in addition to a substantial amount of UK pensioners, as many British pension funds were invested in the BTA bank, which almost collapsed after the fraud was uncovered in 2009.
Requests for an inquiry on the magnitude of financial damage UK investors suffered has recently been made by Labour MP Bradshaw. Additionally, Bradshaw requested input from Home Secretary Priti Patel on why Ablyazov remains in France and has not been extradited yet.
In light of the global campaign against money laundering obtained by criminal means, the British home office should also make a significant contribution and achieve the extradition of Ablyazov from France, as well as return the stolen money of ordinary citizens.