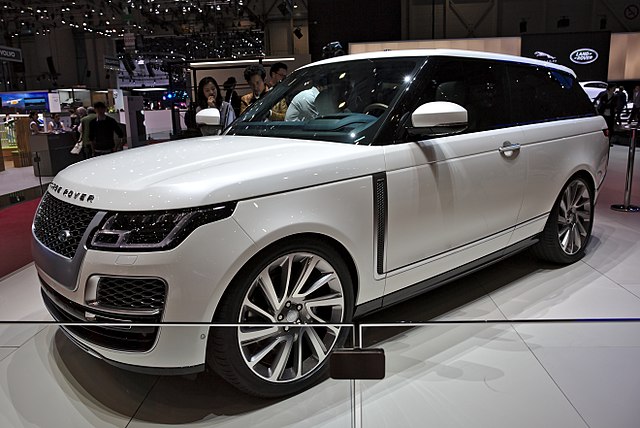 Carmaker Jaguar Land Rover on Thursday became the latest company to warn that new trade barriers with Europe could imperil thousands of jobs and billions in investment in Britain, as the
government headed into a high-stakes meeting to decide the fate of Brexit.
A day before Prime Minister Theresa May convenes her warring cabinet to thrash out a common approach, aides said she had drawn up a compromise customs plan to ease trade with the European Union after Brexit takes effect in March 2019.
Meeting German Chancellor Angela Merkel in Berlin, May said the cabinet meeting would decide on "a substantial way forward which will enable the pace and intensity of the negotiations to increase".
But the customs plan immediately ran into trouble, with Brexit Secretary David Davis reportedly telling May the proposal was "unworkable" and would not be accepted by Brussels.
With the government at loggerheads and the EU looking on anxiously, Airbus, BMW and Siemens have also warned in recent weeks that they could yank investment out of Britain unless any Brexit deal ensures cross-Channel trade continues to flow freely.
The chief executive of Jaguar Land Rover (JLR), an iconic British brand which is owned by India's Tata Motors, said its "heart and soul was in the UK".
"However, we, and our partners in the supply chain, face an unpredictable future if the Brexit negotiations do not maintain free and frictionless trade with the EU and unrestricted access to the single market," Ralf Speth said in a statement.
"We urgently need greater certainty to continue to invest heavily in the UK and safeguard our suppliers, customers and 40,000 British-based employees."
Ever since Britain voted in a June 2016 referendum to quit the EU, the government has been grappling with the intractable problem of what kind of Brexit to deliver.
May had vowed a clean break by quitting the EU's customs union and single market, which have bound Britain to rules set in Brussels.
While such a drastic break would free Britain to build its own trading regime, it risks severe disruption to business and is opposed by many lawmakers in May's Conservative Party.
Details of May's new so-called "facilitated customs arrangement" were still lacking, but it takes elements from two existing customs plans -- both of which have been rejected by Brussels.
Austrian Chancellor Sebastian Kurz, whose country has just taken on the EU presidency, held out a possible olive branch on Thursday by raising the possibility of extending the Brexit talks to prevent Britain leaving without a divorce deal.
One stumbling block is how to avoid border checks between EU member Ireland and the British province of Northern Ireland.
"Our goal is that we reach an agreement with the UK. But if that's not possible, we have to avoid a hard Brexit. So our goal is clear, but if not, I think it's good to keep negotiating," Kurz said.
For its part, the British Retail Consortium noted that fully half of Britain's food is imported, mostly from the EU, and those supplies rely on intricate and fragile trading links.
Failure to reach a Brexit deal would have painful consequences for UK consumers as well as EU producers, it wrote in a letter to May and chief EU negotiator Michel Barnier.
- Wake-up call -
Jaguar Land Rover's Speth said a "bad Brexit" deal that reimposes barriers between Britain and its biggest trading partners "would cost Jaguar Land Rover more than £1.2 billion ($1.6 billion, 1.3 billion euros) profit each year".
"As a result, we would have to drastically adjust our spending profile," he warned, noting that JLR plans to invest £80 billion in the next five years.
"This would be in jeopardy should we be faced with the wrong outcome."
Business Secretary Greg Clark, who has urged his cabinet colleagues to take business concerns seriously, called JLR a "great British success story".
"We are determined to make sure that it can continue to prosper and to invest in Britain," he tweeted.
JLR revealed last month that it would switch some production of its Land Rover Discovery model to Slovakia, potentially reducing the number of temporary workers.
Rebecca Long Bailey, the opposition Labour party's spokeswoman for business, said: "This stark warning from one of the jewels in the crown of British automotive manufacturing should be a klaxon call to Theresa May and her cabinet."afp