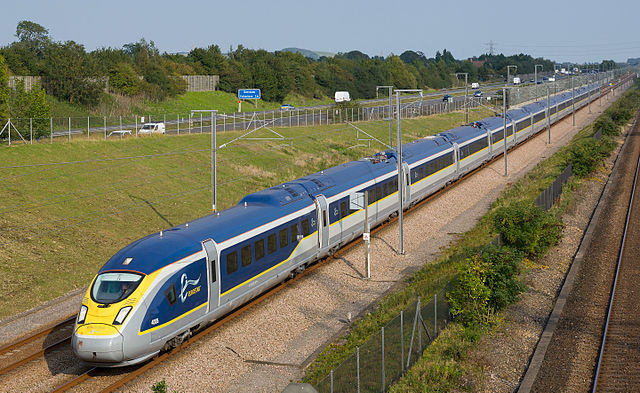 A London-bound Eurostar train was halted for at least four hours in France late on Monday after police were called in to take off two drunken British passengers, French railway authorities said.
The string of events that led to the delays started shortly after the train carrying about 770 passengers left Gare du Nord station in Paris.
A little over an hour into the journey the train was brought to a halt in the northern French city of Calais after several passengers complained about the rowdiness of two British travellers, a spokesman for France's state railway operator SNCF told AFP.
They were "completely drunk," local media quoted police as saying.
Police intervened to take the pair off the train but during the operation several passengers got off for a break, forcing staff to clear the train and start the boarding from scratch for security purposes.
"The train was no longer sealed, other people could have come onboard," the SNCF spokesman said.
The process took nearly four hours, after which the train finally resumed its journey, arriving in London shortly after 4:00 am (0300 GMT) where weary travellers found themselves queueing again -- this time for taxis.
The two passengers behind the disturbances meanwhile were sleeping it off in a hotel in Calais, the northern French daily La Voix du Nord quoted a local prosecutor as saying.
Eurostar, operator of the cross-Channel service, was not available for comment about the incident.
On its Twitter account it expressed its "sincere regrets and apologies" to its customers, together with a link to a compensation form.
The offer failed to appease some vexed passengers, who vented their frustration on social media.
"9h travel time from Paris to London; arrival at 4.10am; because of a drunk and poor management," Twitter user WBertagna wrote, along with a picture of passengers queueing in Calais to be allowed back onboard. afp