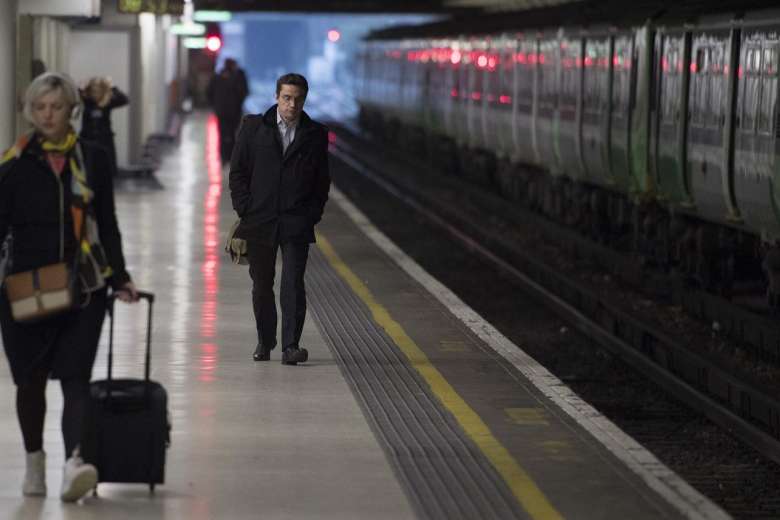 Hundreds of thousands of British commuters faced travel chaos on Tuesday (Dec 13) as train drivers went on strike in what is expected to be the worst rail disruption in decades.
Southern Rail, which runs trains between England's south coast and London, warned of severe disruption as it cancelled more than 2,000 services after workers launched three days of industrial action.
Up to 1,000 drivers are involved in the strike which will affect around 300,000 passengers, including those travelling to London's Gatwick airport.
A 48-hour walkout began at midnight Monday with a further 24-hour strike planned for Friday and another six days of action in January.
The long-running dispute centres on plans for "driver-only operated trains" which mean guards would no longer be required to open and close train doors.
Union leaders have raised concerns about safety and possible job losses, although the rail company insists staffing levels will not be affected.
A train worker at London's Victoria station told AFP on condition of anonymity that the changes, which Southern Rail says will free up guards to help passengers and handle emergencies, constitute "a real culture shock".
Passengers at the station gazed at blank departures boards early Monday as railway staff in fluorescent jackets offered advice on alternative routes.
Furious commuter Clarence Quaicoe, running late for work, told AFP: "Of course I'm upset... I will have to take the underground where there are also severe delays." Passengers on routes from Brighton and other key commuter towns in southern England have already faced months of disruption to services in a series of walkouts that began in April.
The latest strike comes after the train operator's owners, Govia Thameslink Railway, lost a legal bid to halt the action.
The shutdown is expected to cause the worst disruption on Britain's railways since a series of strikes by signal workers in 1994.
Southern Rail said it was "sincerely sorry" that trains were at a standstill.
"These strikes are wholly unjustified and we must find a way forward," a company spokesman said, adding that it had invited union bosses to talks aimed at resolving the dispute.
A reduced service between Victoria, a key station in central London, and Gatwick was running every half hour, the train operator said.
Mick Whelan, general secretary of the train drivers' union Aslef, said the union was prepared to negotiate but added: "It's up to the company, and the government, to be flexible and end the misery of commuters." The government, which is responsible for awarding franchises to train operating companies, is under mounting pressure to intervene in the dispute.
"Doing nothing to help Southern rail commuters is no longer an option" for the government, said London mayor Sadiq Khan in a post on Twitter.
Khan suggested that Transport for London, which runs the capital's Tube, would be better placed to operate the southern English rail services.
Britain's transport minister Chris Grayling called it a "completely futile, pointless strike" and said his offers to intervene had been ignored.
He told BBC's Radio 4 that he did not agree with the action but: "I don't have the power to order people back to work. This is a lawful strike."
In an emotional message on Facebook, commuter Jenny Lehane told lawmakers: "I am writing this on a bus with tears streaming down my face at the utter failure of our MPs and government to do anything to stop this completely intolerable failure... to run the service that my fares and taxes are paying for".
The rail walkout comes after Post Office workers also voted Monday to strike in a row over job cuts, closures and pensions.
The five days of strikes next week by members of the Communication Workers Union will hit postal services during their busiest period in the run up to Christmas. afp