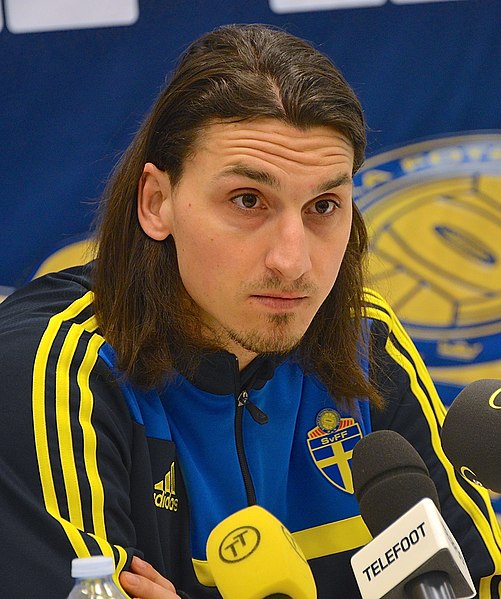 Swedish football icon Zlatan Ibrahimovic has officially retired from the sport at the age of 41, bidding farewell to one of the most illustrious careers of the modern era.
Following AC Milan's final game of the season on Sunday, Ibrahimovic tearfully announced his retirement to the San Siro crowd, expressing his gratitude to the fans. The striker had previously revealed his departure from the Italian club.
Throughout his remarkable career, Ibrahimovic left an indelible mark on the football world, amassing a total of 511 goals for renowned clubs including Paris St-Germain, Manchester United, and both AC and Inter Milan. He achieved success in four different countries, clinching numerous league titles along the way.
Ibrahimovic rejoined AC Milan in early 2020, having previously helped them secure the Scudetto in 2011. Last season, he played a pivotal role in the team's triumph in the league once again. However, during the current campaign, the Swedish star faced recurring injuries, limiting his appearances to only four matches, with a solitary goal to his name. With his contract set to expire this month, Ibrahimovic made the difficult decision to call time on his playing career.
Overwhelmed with emotion, Ibrahimovic addressed the crowd, stating, "There are too many emotions for me right now. Forza Milan and goodbye." He expressed his gratitude to the fans for the happiness and love they had shown him, affirming his eternal allegiance to the club. Ibrahimovic's impact extended beyond the club level, as he represented Sweden on the international stage, becoming the nation's all-time leading scorer with 62 goals in 122 appearances.
Throughout his remarkable journey, Ibrahimovic accumulated an impressive collection of 34 trophies, including 14 league titles. While the elusive UEFA Champions League trophy eluded him, he did lift the 2017 Europa League with Manchester United. The Swedish legend also received 11 nominations for the prestigious Ballon d'Or award.
Reflecting on his retirement, Ibrahimovic expressed his readiness to accept the transition, recognizing the profound influence football had on his life. He acknowledged the transformative power of the sport, which allowed him to forge relationships and explore the world. Ibrahimovic's contributions to the game have left an enduring legacy, and his absence will undoubtedly be felt in the football community.
From his humble beginnings at Malmo FF in 1999 to his stints at prominent clubs like Ajax, Juventus, Barcelona, and Paris St-Germain, Ibrahimovic's career showcased his immense talent and remarkable goal-scoring prowess. After a brief tenure in Major League Soccer with LA Galaxy, the Swedish star made a triumphant return to AC Milan, where he concluded his playing days.
As the football world pays tribute to a true legend of the game, Ibrahimovic's retirement serves as a reminder of his immense contributions to the sport and the lasting impact he has left on the hearts of fans worldwide. Photo by Frankie Fouganthin, Wikimedia commons.