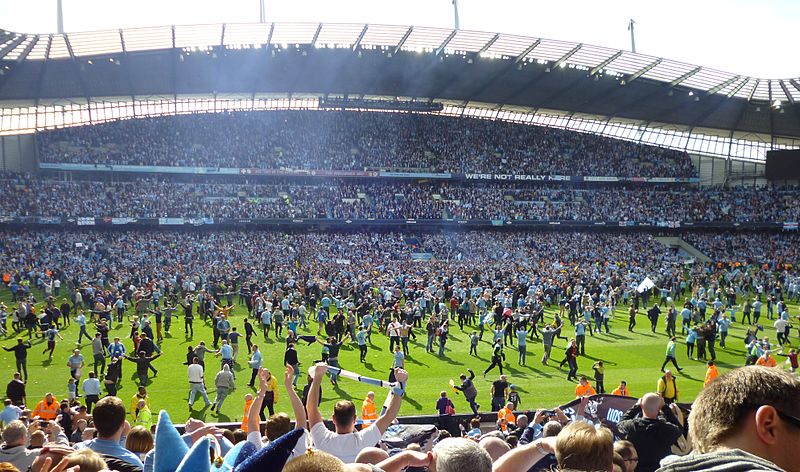 Manchester City maintained their quest for a historic treble as they triumphed over rivals Manchester United in a thrilling FA Cup final. Ilkay Gundogan's stunning brace
propelled the treble-chasing City to a memorable victory at Wembley, marking the first-ever meeting between the two Manchester clubs in a major final.
The match provided an enthralling conclusion to the domestic season, captivating spectators with its intense Manchester rivalry. City emerged as the victors, securing a 2-1 win courtesy of Gundogan's exceptional volleys, setting up an opportunity for Pep Guardiola's squad to replicate the treble achievements of their United counterparts in 1999.
Gundogan, the 32-year-old midfielder renowned for delivering on big occasions, wasted no time in leaving his mark on the game. He struck a record-breaking opener just 12 seconds into the match, scoring the quickest goal in FA Cup final history. Initially appearing to be on the path to a derby humiliation, City's lead was eventually nullified by United, who capitalized on a contentious handball decision against Jack Grealish. Captain Bruno Fernandes coolly converted the penalty, much to the frustration of City.
However, Guardiola's team remained resolute and determined to secure their seventh FA Cup triumph. Early in the second half, Gundogan displayed his brilliance once again, volleying home from the edge of the box to ultimately secure the decisive goal.
The victory in what is arguably the most significant Manchester derby of all time positions City with an opportunity to claim the treble in the upcoming Champions League final against Inter Milan next weekend. On the other hand, United's promising first season under Erik ten Hag concluded on a disappointing note. Despite hitting the woodwork in stoppage time, they were unable to find an equalizer for the second time.
The final whistle at Wembley resonated with the jubilant celebrations of City's fans, echoing the euphoria that erupted just 12 seconds into the match. The dramatic start saw Gundogan launch the ball to backup goalkeeper Stefan Ortega, who delivered a long pass forward, ultimately flicked on by Erling Haaland. Although Victor Lindelof appeared to clear the danger, Gundogan's moment of magic came to the forefront as he unleashed a sensational right-footed volley from 22 yards, leaving David De Gea rooted to the spot.
City fans were momentarily convinced of a second goal in the fourth minute when Rodri grazed the side-netting from a Kevin De Bruyne free-kick. However, Grealish's subsequent attempt drifted wide. Despite United's occasional attempts, including a hopeful effort from Haaland that sailed over the crossbar and a wide shot from De Bruyne, City's dominance continued to mount, leading to an imminent second goal.
Although United seemed unsettled and struggled to create significant chances, they were fortunate enough to be granted an opportunity to level the score from the penalty spot. Photo by Oldelpaso, Wikimedia commons.