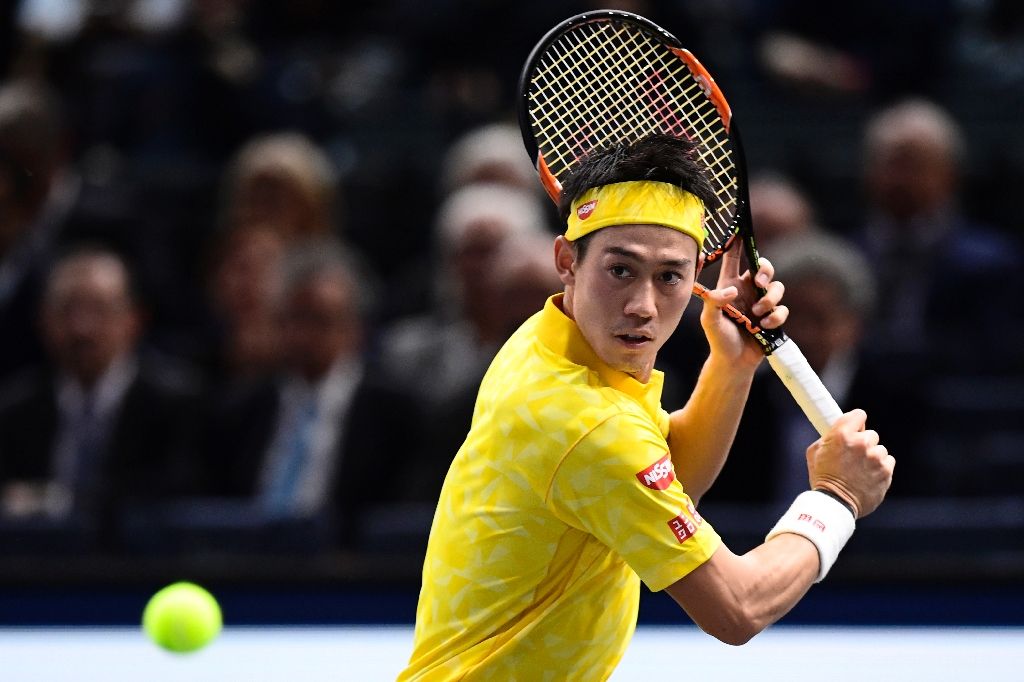 Kei Nishikori admits he has been handed a daunting task as the Japanese star tries to finish his season on a high at the ATP Tour Finals.
Nishikori is aiming to reach the final of the prestigious tournament for the first time, but he will have to survive a tough group featuring new world number one Andy Murray, US Open champion Stan Wawrinka and former Grand Slam winner Marin Cilic.
The world number five has lost seven of his nine meetings with Murray and four of his six with Wawrinka.
He has a slight edge in his head to head encounters with Cilic, but the Croatian enjoyed the best win of his life at Nishikori's expense in the 2014 US Open final.
Nishikori, who made the semi-finals of the Tour Finals in 2014, acknowledges he will have to be at his very best to return to the last four at London's O2 Arena.
"It's going to be tough. I'm playing Stan in the first match and he's having a great season," Nishikori told reporters in London.
"Our group has a lot of experience. It's not going to be easy. Stan and Andy are in it and Marin is having a great season.
"But I feel I've had a great season. I played a lot of matches. It's been great so far. I just have to finish it.
"I'm getting used to being in the Tour Finals. This is my third year. It's always my big goal.
"I'm always excited to play here. It's great opportunity to finish on a good note."
Nishikori's first match comes on Monday when he faces Wawrinka in a rematch of the US Open semi-final won by the Swiss world number three earlier this year.
That was Nishikori's first semi-final appearance at a major since his run to his only Grand Slam final in New York in 2014 and the 26-year-old hopes it is a sign he is finally ready to fulfil the potential that saw him labelled as a potential champion when he first burst onto the ATP Tour.
- Turning point -
Nishikori can also take heart from his US Open quarter-final win over Murray when he faces the Scot again in London next week.
That victory and a narrow defeat against Murray in this year's Davis Cup gave Nishikori belief he has the stamina to match his title rivals after doubts were raised about his fitness following a series of injuries.
"The Davis Cup match was one of the turning points for me. I lost the match but I thought I played great against Andy," Nishikori said.
"Usually I don't feel much chance to win against Andy, but I felt good in the game and had a great chance to beat him.
"It was good for my confidence. Then at the US Open I did beat him. It was a great experience and gave me a lot of confidence. I learned a lot from those matches. "
Nishikori can make another positive statement about his progress in the Tour Finals, but he is as fascinated as the rest of the tennis world by the battle between Murray and Novak Djokovic to finish the year as world number one.
"Andy getting to number one is amazing. He's having a great year. It's great to see," Nishikori said.
"But there is a chance Novak will be number one again at the end of this year.
"In the last few months he's not been the best, but this is a great tournament and I'm sure he will play his best next week." afp