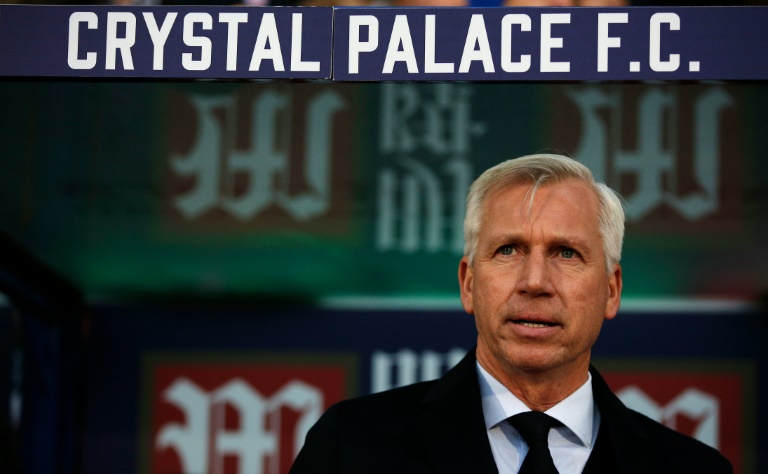 Crystal Palace manager Alan Pardew says he feels the "weight of history" on his shoulders as he tries to lead the south London side to the first major trophy in their 111-year existence.
Palace have the chance to claim that long-awaited piece of silverware when they face Manchester United in Saturday's FA Cup final at Wembley.
The match is a repeat of the 1990 final when a Palace side featuring then central defender Pardew were beaten by United in a replay after the first match finished 3-3 following extra-time.
"I feel the weight of the history of not winning something," Pardew said Friday.
"We take one final which we lost into the game, so this group of players have an opportunity to put something permanent there — a first major trophy for Crystal Palace.
"One or two of these players will never play in a final again and this is an opportunity to get a winner's medal, which is so hard.
"Like the Leicester players (who won the Premier League), winning the FA Cup would mean the same for us."
Pardew completed an unwanted "double" in 2006 when he was manager of the West Ham side beaten in that year's FA Cup final by Liverpool.
He has now turned to Steve Coppell and Alan Smith, Palace's manager and assistant manager respectively back in 1990, for advice.
"Steve Coppell was here; I've leant on him in a couple of bits," former Newcastle manager Pardew explained.
"I've spoken to Alan Smith, looked at the history of 1990 and of the history since. It's a club with a certain DNA. It would be good for the club and for our history for us to win something.
"(There was a) great camaraderie in that (1990) group. I hope this group has that same ongoing history as we had. We're all very close friends, it bonded us. It made this club to a degree, that cup final.
"Friendships — I'd prefer those friendships to have carried through as winners. That's the message I'll give to my players."
United will start Saturday's match as favourites and Pardew was in no doubt all the pressure was on Louis van Gaal'smen following their failure to qualify for the Champions League.
"The pressure is on them all the time," Pardew said.
"They're Man United: an historic club, the colour, the history, with names we haven't got. (Sir Alex) Ferguson, (George) Best, (Bobby) Charlton, (Eric) Cantona… They take a different history into the game.
"(We are) street football — players from different roots, from non-league and Paris St Germain.
"Put those ingredients together and it's quite an exciting blend and an exciting team."
He added: "It's a special feeling for me and my family, but I've tried to distance ourselves from 1990 a bit.
"We do carry some staff who talk about it all the time.
"It's nothing to do with this era. There's no revenge of 'putting it right'. It's about this team getting to the cup final, and trying to win." afp