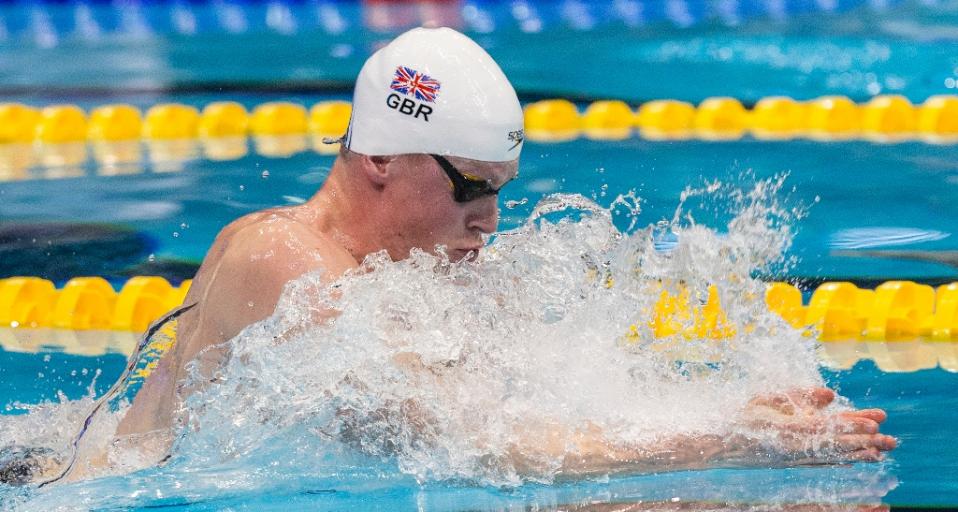 As the Olympic Games loom ever closer, Europe's best swimmers gather in London on one of the final stepping stones to Rio de Janeiro.
When the European Championships start on Monday at the London Aquatics Centre – which staged the swimming at the 2012 Olympics – there will be just 82 days before the Games start in Brazil.
Given the proximity, few who are competing in Rio will have rested before the London meet, but are instead in heavy training, eyes planted firmly on what lies ahead in August.
Two years ago in Berlin, Great Britain topped the medal table with a haul of 24.
Prominent was 19-year-old Adam Peaty, a fortnight after beating Olympic champion Cameron van der Burgh to second in the 100m breaststroke at the Commonwealth Games in Glasgow.
Peaty was a stand-out in Berlin, winning four gold medals and setting a world record in the 50m breaststroke, albeit not ratified due to an administrative error.
Olympic 50m freestyle champion Florent Manaudou also made four visits to the top of the podium, while Sweden's Sarah Sjoestroem claimed three golds.
All three have had a stunning couple of years, but for Peaty the summer of 2014 was when he made a deafening entrance onto the international stage.
He went on to obliterate Van der Burgh's 100m world record last year in London before three gold medals at the World Championships in Kazan, where he and the South African went toe to toe like prize fighters, trading 50m world records as boxers trade blows.
Now favourite for Olympic gold, Peaty has come a long way.
He told AFP: "It's only two years but I'm going to Europeans now in a completely different mindset, a completely different athlete.
"I'm a lot more confident about where I'm going and what I've done to get me this far so I am looking forward to swimming this meet and I'm not really focusing on medals or times, just on my process and my weak areas.
"Me and Mel (coach Mel Marshall) have already got a thing in place to hopefully just race, gladiator-style.
"We are all going to be pretty tired but that doesn't mean we are going to hand the medals over, we are going to put up a good fight and see what we get. I love competing so I'll get a little bit more energy out of myself and see what happens."
The last time Peaty competed at the Aquatics Centre he became the first man to go under 58 seconds for the 100m breaststroke, his time of 57.92 seconds taking 0.54secs off Van der Burgh's mark in the same pool in 2012.
- A host of stars -
The British Olympic team are competing in London, meaning a European debut for double world freestyle champion James Guy.
Manaudou is joined on the French team by Fabien Gilot, Jeremy Stravius and Mehdy Metella, the four making up the squad that won the 4x100m freestyle world title in 2015.
Gregorio Paltrinieri, winner of the 1500m freestyle in Kazan in the mysterious absence of Sun Yang, spearheads the Italian men along with Gabriele Detti.
Hungary's Laszlo Cseh looks to add to his 12 European titles in the butterfly and individual medley events.
Sjoestroem will look to add to her seven medals from Berlin ahead of a much-anticipated Olympics for the Swede after five world medals, including two golds, in Kazan.
Hungary's Katinka Hosszu, nicknamed the Iron Lady because of her gruelling multi-event schedule, has a reduced programme in London, her eyes set on claiming her first Olympic medals.
Six-time European champion Federica Pellegrini, of Italy, competes ahead of her fourth Olympics and Lithuania's Ruta Mielutyte prepares for her Olympic 100m breaststroke defence.
Ranomi Kromowidjojo has four Olympic medals, including three golds, but just two European trips to the podium, and the Dutchwoman will also feature in London. afp