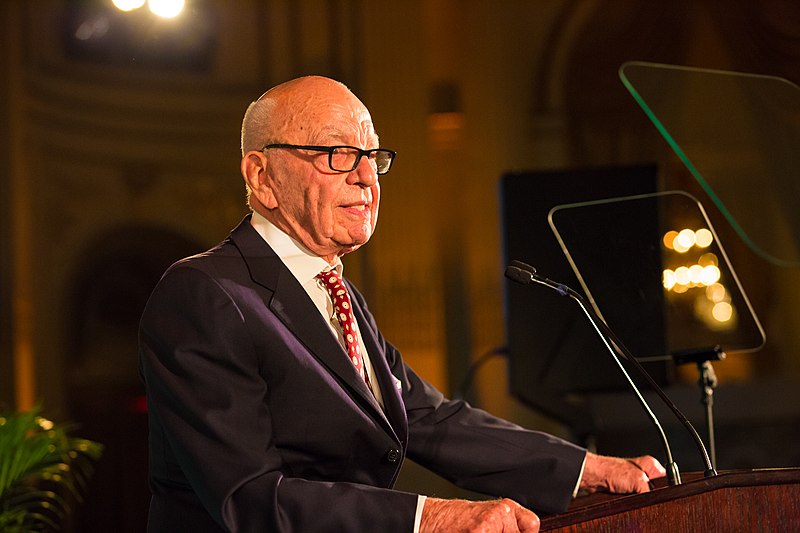 Rupert Murdoch, the media mogul who co-founded Fox News and News Corp, has announced his decision to step down as chairman of both companies. The 92-year-old will hand over the
reins to his son, Lachlan Murdoch. In a memo to employees, Rupert Murdoch cited the "right time" for this transition to occur. He expressed optimism about the future of both Fox and News Corp, emphasizing their robust health and numerous opportunities.
This significant development follows Rupert Murdoch's decision to abandon a plan to merge Fox and News Corp, two major media entities. The decision to appoint Lachlan as the chairman of both companies solidifies the family's continued involvement in the media industry.
Rupert Murdoch's legacy includes launching Fox News in 1996, which has since become the most-watched TV news channel in the United States. Over the years, he expanded his media empire, acquiring prominent publications such as The New York Post and The Wall Street Journal. Through News Corp, he owns a vast array of local, national, and international media outlets.
This announcement comes during a turbulent year for Fox. In April, the company agreed to a $787.5 million settlement with Dominion, a voting machine company, over its coverage of the 2020 presidential election. Additionally, Fox faces a separate lawsuit from Smartmatic, another voting technology firm, seeking $2.7 billion in damages. Furthermore, Fox parted ways with Tucker Carlson, its highest-rated TV host.
Rupert Murdoch remains committed to the "contest of ideas" and intends to stay involved in shaping the media landscape. He criticized other media outlets for allegedly collaborating with elites and promoting political narratives over truth.
In response to his father's transition, Lachlan Murdoch stated that Rupert would continue to offer valuable counsel to both companies. Lachlan returned to the family business in 2014 after a previous departure, serving as the executive chair of Fox Corporation and Nova Entertainment.
Fox shares saw a nearly 2% increase following the announcement of Rupert Murdoch's decision to step down. This transition marks a significant moment in the media industry, as Lachlan Murdoch assumes leadership of two influential media organizations, with his father continuing to provide guidance from the role of Chairman Emeritus. Photo by Hudson Institute, Wikimedia commons.