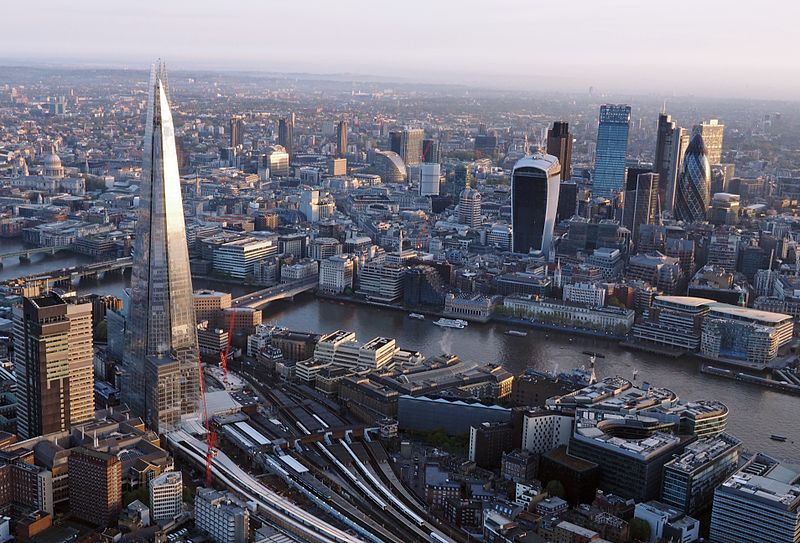 The Mayor of London, Sadiq Khan, has today released a new report evaluating the first month's impact of his expanded Ultra-Low Emission Zone (ULEZ) which found that 92 per cent of
vehicles driving into the zone are now compliant with the new standards.
The newly expanded ULEZ is 18 times the size of the central London zone which the Mayor introduced in October 2019 and now covers 4 million people. Measuring 380km2 it covers one quarter of London and is the largest zone of its kind in Europe. It will bring the health benefits of cleaner air to millions more Londoners, both inside and outside the zone. The scheme operates 24 hours a day, every day of the year except Christmas Day (when there is no public transport).
Today's report evaluates the impact of the expanded ULEZ in its first month. Its key findings reveal:
In the first month of operation the vehicle compliance rate with the ULEZ standards was around 92 per cent.
Compared to compliance levels of 39 per cent in 2017, the percentage of vehicles now meeting the required standard has more than doubled.
On average there were around 47,000 fewer older, more polluting vehicles seen each day in the zone compared to the two weeks before the scheme was introduced, a reduction of 37 per cent. There were also 11,000 fewer vehicles driving at all, each day. As a result of these changes, we estimate there will be a 5 per cent reduction in CO2 emissions from cars and vans in the newly expanded zone in its first year. This is on top of the 6 percent reduction in CO2 emissions in the central London ULEZ area since 2019.
Compliance with the ULEZ standards in the rest of London outside the zone has reached 82 per cent, an increase of 2 percentage points since the scheme went live in October, demonstrating the wider benefits of the scheme. This compares to compliance levels of 39 per cent in February 2017, an increase of 43 percent since the ULEZ was announced.
The ULEZ expansion, alongside tighter Londonwide Low Emission Zone (LEZ) standards for heavy vehicles introduced in March, are expected to reduce nitrogen oxide (NOx) emissions from road transport by 30 per cent across London in 2021. However, although impact assessments will be published, at this early stage it is not yet possible to determine the full impacts of the scheme on air quality concentrations and emissions.
The ULEZ is also a crucial step towards the Mayor's ambitions to tackle the climate emergency and put London on the path to be a net zero carbon city by 2030. It is an issue of social justice - with the poorest Londoners, and Londoners from ethnic minority backgrounds least likely to own a car but worst affected by toxic air.
A major awareness-raising campaign has been underway since 2018 to ensure drivers and businesses are ready for the ULEZ and its expansion, with Transport for London's (TfL) online vehicle checker being used more than 20 million times. Over a million letters were sent to owners of non-compliant vehicles seen inside the zone ahead of the scheme launching in October.
Recognising people might make genuine mistakes in the first few weeks of a new scheme, TfL issued warning notices to drivers of ULEZ non-compliant vehicles on their first offence during the first month. Penalty charge notices are now being issued.
The Mayor has provided £61 million in funding for grants for small businesses, charities and low-income and disabled Londoners to scrap their vehicles. This is the single biggest such programme in the UK which has helped remove over 13,500 older, more polluting vehicles from London's roads, these schemes have proved to be very popular. However, unlike other Clean Air Zones, London has had no Government support for its scrappage schemes and they are now closed to new applications as all available funds have now been allocated. 
The central London ULEZ and the Londonwide LEZ have shown that charging to incentivise emissions reductions works and that their impacts on air quality and health are rapid. Before the pandemic, there had been a 44 per cent reduction in roadside nitrogen dioxide concentrations in central London compared to in February 2017 when changes associated with the ULEZ began. The health benefits of Sadiq's policies, including the ULEZ, are expected to avoid almost 300,000 new cases of air quality-related disease, prevent more than one million hospital admissions and save the NHS around £5 billion by 2050.
The compliance rate for heavy vehicles covered by the Londonwide LEZ is a remarkable 95 per cent up, from 48 per cent in February 2017 when the changes to the scheme were announced. 
The Mayor of London, Sadiq Khan, said: "This shows how bold action reaps rewards on air quality and climate change. Just one month after expanding the world's first Ultra Low Emission Zone, we have seen a significant reduction in the number of older, more polluting vehicles driving in our capital. This is vitally important because toxic air is an invisible killer, responsible for one of the biggest public health crises of our generation.
"In central London, the ULEZ has already helped cut toxic roadside nitrogen dioxide pollution by nearly half. But pollution isn't just a central London problem. Everyone should have the right to breathe clean air, which is why expanding the ULEZ was a crucial step. The high compliance rate means that millions of Londoners are already benefiting from cleaner air."
Alex Williams, TfL's Director of City Planning, said: "We are delighted to see such high levels of compliance with ULEZ standards, a month after the zone expanded. It is also great to see that compliance has improved on the boundary roads and in outer London as well. The scheme is a key part of our work to address the twin challenges of poor air quality and climate change. We know that Londoners have been breathing cleaner air even before the larger zone came into force, with a 53 percent increase in compliance since February 2017, and we will also monitor how carbon emissions will reduce as well. Every driver and business who has made the switch to cleaner vehicles is playing their part in combatting toxic air pollution. These environmental and health benefits are not only felt in the capital but across the UK." 
Professor Frank Kelly, Battcock Chair in Community Health and Policy at Imperial College London and formerly Director of the Environmental Research Group and formerly Chair of the Government's Committee on the Medical Effects of Air Pollution, said: "The recently expanded ULEZ has been very effective in reducing the number of vehicles on London's roads especially, older more polluting vehicles. This is exactly what is needed to achieve further improvements in London's air quality and remove this insidious burden on health. Cities around the world have much to learn from London's approach."
Rosamund Adoo-Kissi-Debrah, WHO BreatheLife Ambassador and Founder of the Ella Roberta Family Foundation: "A year ago, the coroner's inquest into my daughter's death found that Ella's worst asthma attacks coincided with spikes in air pollution, mostly from polluting vehicles near our home. The experts who spoke at the inquest recommended expanding London's ULEZ in order to prevent future deaths like Ella's. These numbers show that ULEZ is already delivering benefits. Fewer polluting vehicles on the road means fewer hospitalisations, lower health care costs and healthier Londoners. The next step must be to roll ULEZ out to the M25, to protect all of London from the dangerous and deadly health impacts of air pollution. We all have a right to breathe clean air." 
Professor Sir Stephen T Holgate, MRC Clinical Professor at Southampton, UKRI Clean Air Champion and Special Advisor to the RCP on Air Quality, said: "Air pollution is a scourge on society, especially harming the young and old as well as those with pre-existing diseases. For too long, people have said that to tackle this in any serious way was too difficult. What the Mayor of London has shown by now introducing the world's first Ultra Low Emission Zone is that major reductions in toxic pollutants affecting health can really be achieved. Following its expansion, the high rate of compliance with the ULEZ standards already seen across London means fewer polluting vehicles on our roads with vital health benefits for all Londoners."
Dr Maria Neira, Director of Public Health, Environment and Social Determinants of Health Department, World Health Organization, said: "When cities take decisive action to clean up their air, the positive effect on the health of people is evident. Fewer polluting cars in the city means less toxic air pollution, healthier children, and fewer hospitalisations and deaths. It is exciting to see London take these steps to become a cleaner, greener city, so who's next?"
Mayor of Milan, Giuseppe Sala, said: "We are truly inspired by the achievements of the ULEZ in London and congratulate Mayor Khan and Londoners. Milan and London have been working together to strengthen their low emission policies to the benefit of all citizens, for improved air quality and better health. Together with London, in Milan we consider both our congestion charge zone (Area C) and low emission zone (Area B) as key building blocks to create a more sustainable, more just and more liveable city".
Mayor of Montreal, Valerie Plante, said: "I congratulate Mayor Khan on this impressive achievement. This is the kind of bold action that shows that the leadership of Mayor Khan of the C40 will undoubtedly position cities as indispensable actors in the fight for a green and inclusive future. I am looking forward to working with him on this important issue that has been at the center of my vision for the city of Montreal since the beginning."
Mayor of Bogota, Claudia Lopez, said: "London's Ultra Low Emission Zone (ULEZ) has been a reference for Bogota's air quality agenda. The ULEZ has served as an example for the definition of the Better Air Quality Zones in Bogota (in Spanish - Zonas Urbanas por un Mejor Aire-ZUMA), one of the most important strategies and commitments of the recently presented Master Plan. We congratulate Mayor Khan for the recent expansion of the ULEZ and the high compliance of the citizens of London to this vital measure. London continues to set the global standard with its environmental and climate leadership."
Mark Watts, C40 Cities Executive Director, said: "This is a symbol of the scale and speed of action we need to take across the world, in all sectors. For too long we've had people dither and delay – arguing tackling toxic air in any meaningful way was too difficult. What the Mayor of London has shown is that with the right determination and leadership change is possible and that businesses and the public at large are willing to make the necessary changes to breathe cleaner air. These fantastic results mean cleaner air for Londoners as well as achieving the necessary cuts in CO2 emissions that will help London deliver its climate targets."
Al Murray, Managing Director and Client Partner Justice, Central Government and Transport, Capita Public Service, said: "We are proud to operate the expanded ULEZ on behalf of TfL, which is creating positive social impact by cutting air pollution and helping improve the health of Londoners. Teams from across Capita worked in partnership with TfL and our supply chain, to deliver the significant cloud migration, scale the existing platforms and bring new team members on board to ensure ULEZ successfully launched."
Wilke Reints, Managing Director, Yunex Traffic in the UK: "It's fantastic to see the positive impact the expanded zone is having in just one month of operation. Our UK manufactured camera technology is playing an important role in supporting the Mayor's and TfL's drive to improve the health and wellbeing of Londoners and I'm particularly proud of our teams who've worked closely together to successfully and safely deliver the expanded zone." Photo by Daniel Chapman, Wikimedia commons.