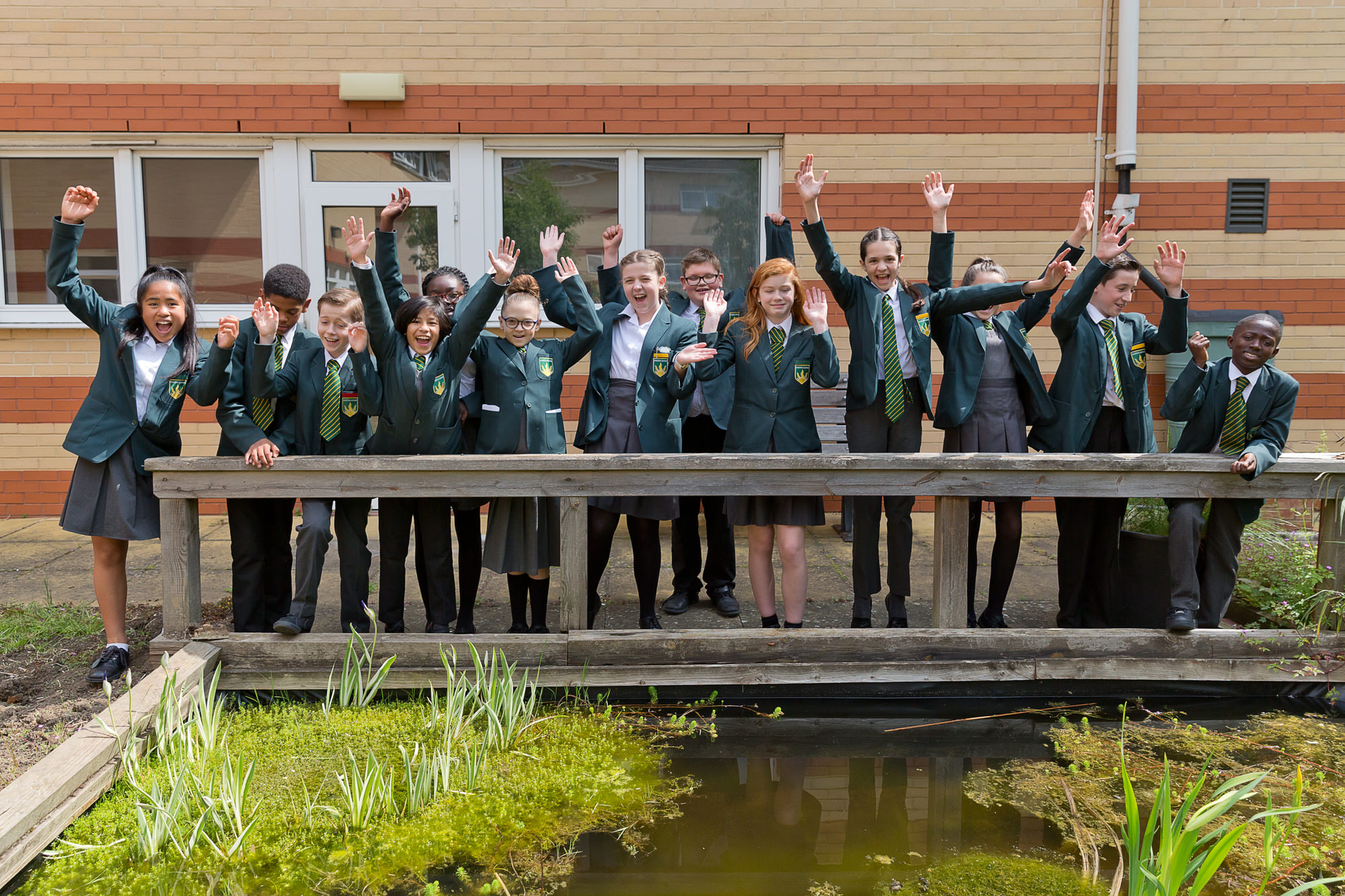 Artist Samson Kambalu and Justine Simons OBE, Deputy Mayor for Culture and the Creative Industries, today announced the winners of the Fourth Plinth Schools
Awards 2022 – an annual award which invites London's schoolchildren to create artwork inspired by the Fourth Plinth in Trafalgar Square. 
This year's competition saw entries from almost 2,000 students across the city, showcasing the creativity of schoolchildren in the capital. The entries included artworks tackling issues of climate change, gender equality, mental health, and the history of London. 
The winning artworks will be displayed in an exhibition at London's City Hall from 5 May to mid-June 2022.
This year's winners are: 
5-7 Years winner: Larmenier & Sacred Heart Catholic Primary School, Hammersmith and Fulham
8-11 Years winner: Whitmore High School, Harrow
12-15 Years winner: Overton Grange School, Sutton 
The Samson Kambalu Prize for Providence: Lansbury Lawrence Primary School, Tower Hamlets, Rosemary Works School, Hackney and Park School for Girls, Redbridge
There were also winners chosen for 29 London boroughs.
Since the launch of the programme in 1998, the Fourth Plinth Schools Award has reached more than 27,000 children. The annual competition invites London's primary and secondary school children aged between 5 and 15 to create an artwork inspired by past and present Fourth Plinth commissions.
The exhibition is sponsored by Cass Art, the UK's leading art supplied retailer and Bloomberg Philanthropies, whose Arts programme supports artists and cultural organisations, improves audience experience and facilitates dynamic collaborations to address civic issues. Alongside interactive content about the 2022 and 2024 Fourth Plinth installations, winning works from the School Awards will be available to explore through the Fourth Plinth digital guide on the free Bloomberg Connects app, available for download from Google Play or the App Store. 
This year the competition was judged by Samson Kambalu, whose work 'Antelope' was selected for the Fourth Plinth in Trafalgar Square. 'Antelope' will be unveiled later this year. 
Samson Kambalu, judge of the 2022 Fourth Plinth Schools Award, said: "I was incredibly impressed by the standard of entries to the Fourth Plinth School Awards and would like to congratulate the winners and all those who took part. The competition highlights the huge talent that exists in schools across London, with students tackling some very important issues with great creativity. It shows that we have a very exciting future with this next generation of artists."
Justine Simons, OBE, Deputy Mayor for Culture and the Creative Industries, said: "It's been a delight to see the inspiring artwork that talented schoolchildren across the capital have created for this year's awards. Inspired by our world-renowned Fourth Plinth commissions, these artists of tomorrow have reflected on some of the biggest issues facing our city and have shown great creativity through their artwork." Photo by overtongrange.sutton.sch.uk.