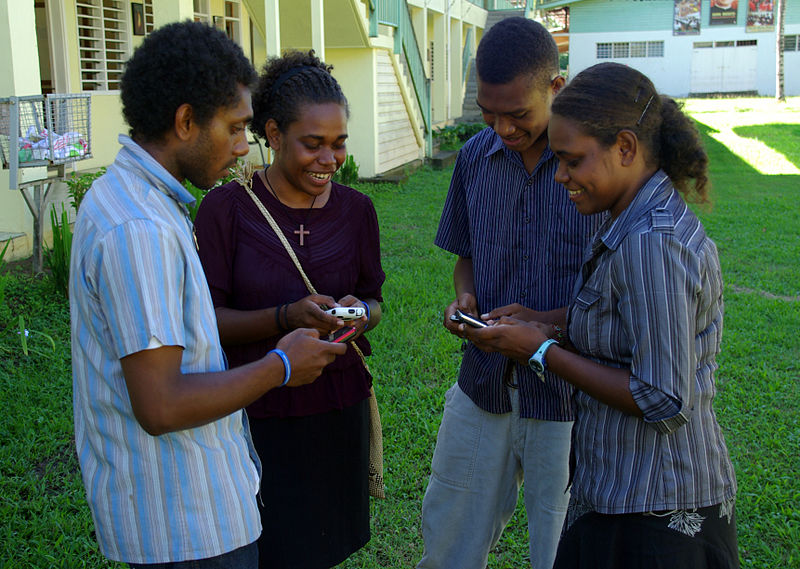 New research into the impact of COVID-19 on online harms revealed that more than two thirds of young people interviewed had seen content online that was either violent or explicit during
lockdown.
In light of the increased amount of time young people spent online during the pandemic to learn, socialise and for entertainment, London's Violence Reduction Unit (VRU) commissioned an in-depth exploration of online harms, 'acceptable' use and regulation, that included the experiences of young people, whose voices were missing from the body of existing research.
The Social Switch Project, a collaboration between charities Catch22 and Redthread, carried out interviews with vulnerable children and young people that use its services, frontline youth workers, police and tech platforms.
Research showed that 97 per cent of Catch22's child sexual exploitation referrals have an online or social media element – with substantial increases related to online grooming and abuse. Consultation with young people also showed that more than 70 per cent of young people had seen content during lockdowns in 2020 and 2021 that was either violent or explicit, which included videos of suicide, nudity and extreme violence. They also described social media as 'toxic' and found it led to a negative impact on a young person's mental health and wellbeing.
Young people cited unwanted contact online from adults, companies and bots, while there were also complaints of cyberbullying, threats and sharing of explicit content.
However, only 40 per cent of young people interviewed reported online harms because they didn't know how to, they had previously been ignored or previous negative experiences.
There were also examples cited of young people receiving responses a long time after a complaint, which caused them to relive the event or incident.
The data provides much-needed context on the wide-reaching implications of the pandemic and the need for services and training for professionals, parents and guardians during this time.
Further findings include:
young people want to see better training for professionals and guardians in relation to online behaviour
young people felt responsible to report content, but also felt the 'damage' had already been done
children and young people want to see improved monitoring, swift action and accountability from tech organisations, rather than the responsibility being placed on the user
police are 'one step behind' developments in technology and so need to develop stronger relationships with tech companies 
as well as harms, young people highlighted significant benefits to their online world – in their education, their social lives and in their identity.
The report sets out seven key recommendations, which includes improve regulations and legislation for social media companies, greater responsibility so tech companies are held accountable for inaction, and for young people to be involved in panels that are consulted on tackling online harms and the development of games, new content and online spaces.
Through the report, London's VRU, Catch22 and Redthread are lobbying for these recommendations and young people's opinions to be at the centre of policy reforms in the Online Safety Bill, a draft of which is due to be debated upon in parliament on 10 December.
The Mayor of London, Sadiq Khan, said:
The pandemic has meant our reliance on being online has been greater than ever. During the lockdowns, young people had to be educated at home and used the internet and social media for socialising and entertainment, but many were also exposed to online harms.
This report fills an important gap in our knowledge of online harms and the impact the global pandemic had on our young people.
It's clear more needs to be done by social media platforms that are almost entirely unregulated and are exposing young people to violent and explicit content.
That must also include properly listening to the views and opinions of young people, involving them in solutions to tackle online harms and the ongoing development of online spaces to ensure they are safer, more inclusive and supportive of young people.
Chris Wright, CEO of Catch22, said:
For over two decades social media companies, video-sharing sites, gaming platforms and other online platforms, have been unregulated spaces.
The last two years have exacerbated both the harms and benefits of our online world – from education and work to connecting with our communities, all while we have seen declining mental health and higher rates of child exploitation referrals.
It is deeply disturbing how much of this is linked to online behaviour and this research provides a strong case for why children and young people's welfare should be central to future legislation.
Dr Faith Gordon, research lead on the report, said:
This report is filled with the voices of children and young people who are rarely heard on these issues and, crucially, it is the voices from some of the most marginalised communities. We've included the perspectives of professionals too, including police, educators, safeguarding experts, youth workers, and victim service providers, who have direct experience of working with vulnerable young people. 
Policymakers urgently need to listen and learn from children and young people to ensure that in developing policies, law and practices, these processes have meaningfully enabled the participation of people these will ultimately affect. It should be used as an evidence-base by those decision-makers to inform the way forward.
The report's findings will be shared tomorrow/today (10 November), during a virtual event report author, Dr Faith Gordon, London's Violence Reduction Unit and with young people discussing their experiences of online behaviour. Photo by Department of Foreign Affairs and Trade, Wikimedia commons.