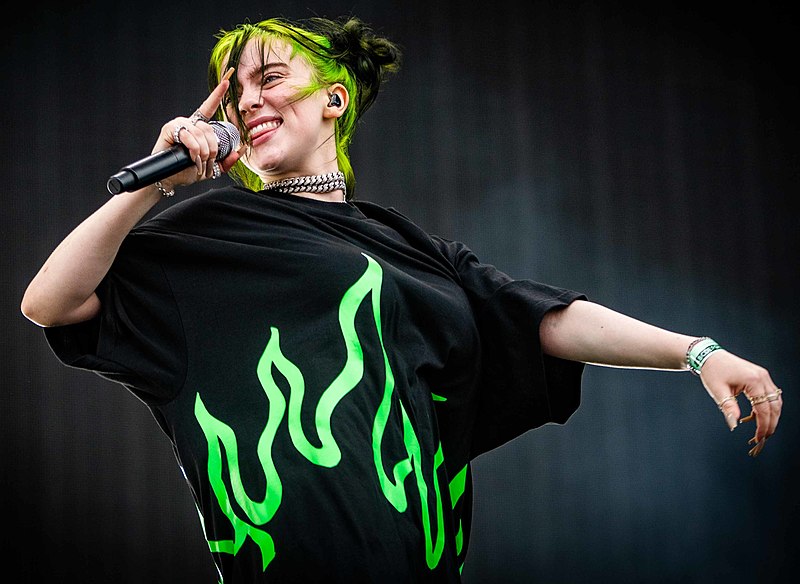 Billie Eilish recently responded to online trolls who labeled her a 'sellout' for embracing 'feminine' fashion. The 21-year-old singer took to her Instagram Story to address
the commentary she had seen about her clothing on social media.
Reflecting on the criticism she faced at the beginning of her career for her fashion choices, Eilish shared in an Instagram Story post that has since expired: "For the first five years of my career, I was relentlessly attacked for my boyish style and how I dressed. I was constantly told that I would be more attractive if I conformed to traditional feminine norms."
Eilish explained in the post, which was shared on Twitter, that she is exploring different styles as she evolves personally and professionally, but no matter what she does, trolls always find something to criticize.
She expressed, "And now, when I feel comfortable wearing anything remotely feminine or fitting, I'm called a sellout... and people say things like 'What happened to her? She's just like everyone else now.' It's frustrating."
The Grammy Award-winning artist went on to label trolls as "true idiots" and "bozos," urging her fans to let women exist and embrace their individuality.
In a subsequent post, Eilish emphasized that women are multifaceted and can have interests in multiple things. She also challenged the notion that femininity equates to weakness, stating, "Expressing oneself differently at different times should be considered normal and acceptable."
Eilish concluded her social media response by calling out online trolls as "women-hating weirdos." It is worth noting that her comments came after news broke about her split from boyfriend Jesse Rutherford, 31, after seven months of dating. However, the representative for Eilish confirmed that the breakup was amicable and that the two remain good friends. Photo by crommelincklars, Wikimedia commons.