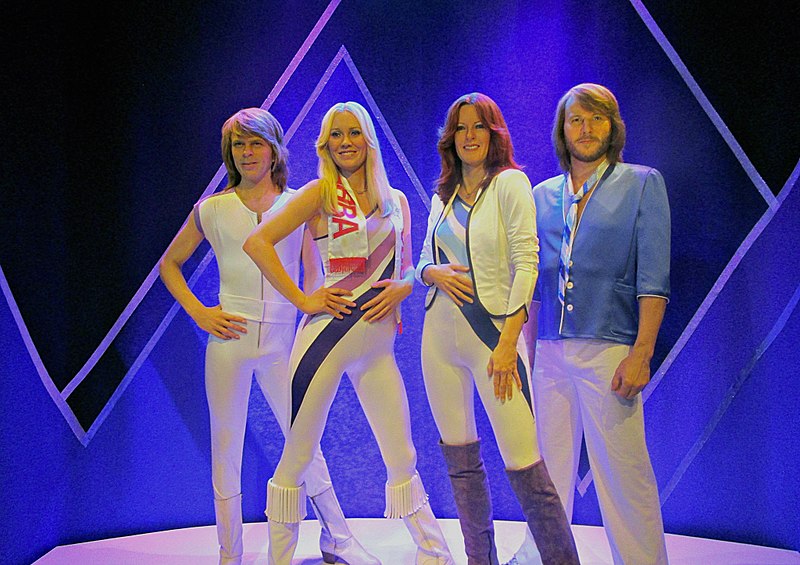 Abba's Bjorn Ulvaeus and Benny Andersson have confirmed that they will not reunite for the 2024 Eurovision Song Contest in Sweden, marking the 50th anniversary of
their victory with "Waterloo." In an interview with BBC Newsnight, the duo also dismissed the idea of composing the host nation's entry.
Since Abba's triumph in 1974, Sweden has gone on to win Eurovision six more times, including this year in Liverpool.
Despite the milestone, Bjorn and Benny, who previously swore off touring and turned down a $1 billion offer for a 100-show reunion, stated that they have no intention of performing together again, even for one night. Ulvaeus emphasized, "I don't want to," and noted that if he doesn't want to, the others won't either. He added, "We can celebrate 50 years of Abba without us being on stage."
The duo recently marked the first anniversary of their virtual concert residency, Abba Voyage, which features digital recreations of all four band members. Reflecting on the London show, Ulvaeus expressed that the audience's response exceeded their expectations, highlighting the emotional connection created despite their absence on stage.
Ulvaeus believes that the groundbreaking technology utilized in their virtual concert may be employed in the future to create avatars of deceased artists, posing ethical dilemmas for both producers and audiences. While the band ensures transparency by confirming their involvement, the potential misuse of such technology to create "deep fakes" and spread disinformation is acknowledged.
Regarding the purpose-built Abba Voyage arena, initially intended for dismantling and global transport, the songwriters now consider gifting it to the community if they are unable to extend the lease in four years. They also contemplate building replicas in North America and Asia and express interest in taking their immersive virtual reality show to Australia.
However, fans hoping for another installment of the hit musical Mamma Mia, featuring Abba's music and set on a Greek island, may face disappointment. Andersson suggests that substantial changes, such as a new setting and an irresistible script, are necessary for a potential third film.
Despite knowing each other since 1966, the duo maintains a fresh relationship due to their constant desire to create new material and explore new avenues. They emphasize that, despite having different opinions over the years, their shared achievements have kept them together, preventing any significant falling out between them. Photo by Graham C99 (schnappi), Wikimedia commons.