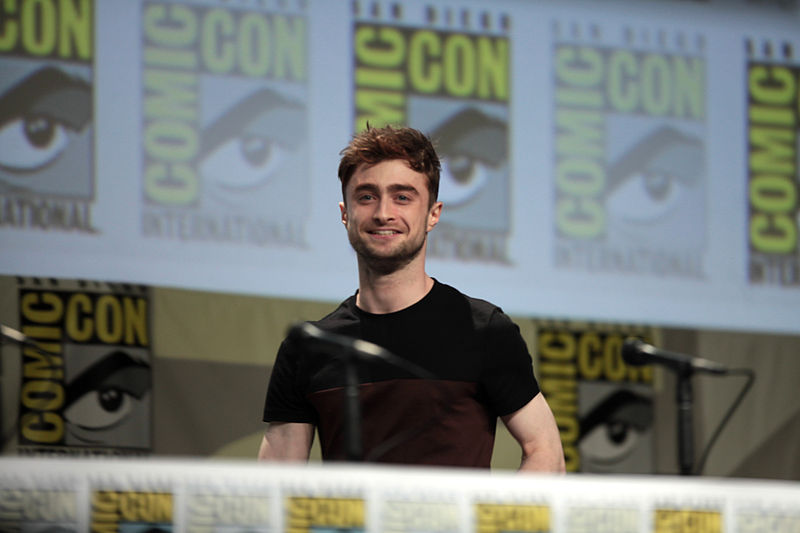 Actor Daniel Radcliffe, famously known for his role in the Harry Potter film series, has announced that he and his partner of ten years, Erin Darke, are expecting their first child together.
The couple met on the set of the 2013 film "Kill Your Darlings", where Radcliffe played the poet Allen Ginsberg and Darke played his romantic interest, Gwendolyn.
The 33-year-old actor, who has previously expressed his desire to have children, told Newsweek in 2020 that he would love for his future children to be around film sets. Radcliffe's co-star from the Harry Potter films, Rupert Grint, who played Ron Weasley, is already a parent to a three-year-old daughter named Wednesday, with actor Georgia Groome.
According to The Mirror, Radcliffe and Darke are ecstatic about the news and cannot wait to become parents. They have recently shared the news with their family and close friends.
Radcliffe, whose mother was born into a Jewish family in South Africa, has previously expressed his pride in his Jewish heritage. In an interview with the Jewish Journal, he spoke about his maternal grandmother being an evacuee during World War II, taken to the countryside to stay with people away from Nazi bombers.
In 2019, Radcliffe appeared on the BBC show "Who Do You Think You Are?" where he discovered the impact of antisemitism on his family. His great-grandfather, Samuel Gershon, was a British Jew who owned a jewellery business in Hatton Garden, London. In 1936, Gershon's shop was robbed, and the police accused him of faking the robbery, stating in their report that "Jews are so frequently responsible for the bringing down of their own business premises". Gershon died by suicide in the aftermath of that incident. Radcliffe was visibly upset upon learning of his family's history, stating that it was "jarring to see being a Jew to be taken as a piece of evidence in itself."
Radcliffe and Darke have not shared any further details about the pregnancy, but fans of the actor are excited for him and his partner as they embark on this new chapter in their lives. With his desire to have children and love for film sets, it is clear that Radcliffe is looking forward to the journey of parenthood. Photo by Gage Skidmore from Peoria, AZ, United States of America, Wikimedia commons.