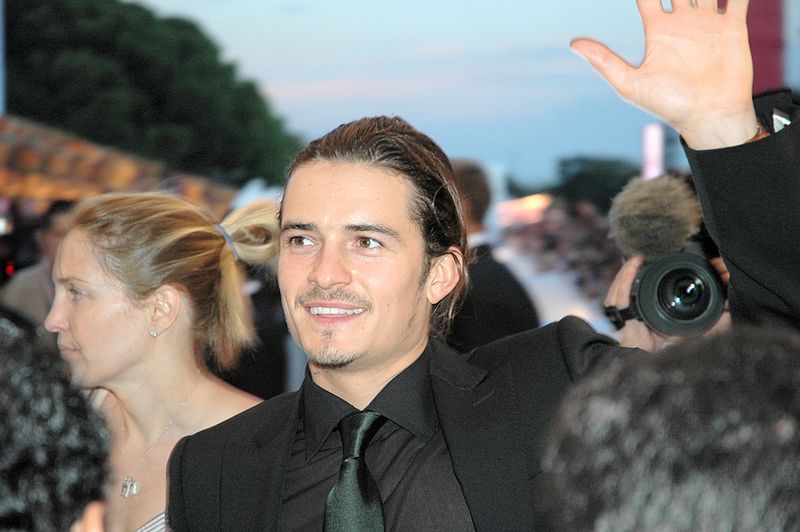 British actor and UNICEF goodwill ambassador Orlando Bloom recently visited Ukraine for three days to meet with families and children affected by Vladimir Putin's ongoing invasion. During his
trip, he also had a meeting with Ukraine's President Volodymyr Zelensky to discuss humanitarian projects and reconstruction efforts to help children in Ukraine.
Bloom expressed admiration for the Ukrainian people's strength in the face of adversity, stating that seeing it was "really awe-inspiring." He also praised Zelensky's messaging since the war began and assured him that UNICEF was taking the issue of missing children seriously. Bloom also mentioned that the world was watching after Putin was charged with war crimes over the deportation of hundreds of children.
Since becoming president in 2019, and particularly since the invasion launched by Putin in February 2022, Zelensky has become one of the most well-known people globally. He has made several appeals on a global stage for support while drawing praise for his wartime leadership. Zelensky thanked Bloom for visiting the country and described Ukraine as strong in the face of Russia's aggression.
The war between Ukraine and Russia has resulted in the deaths of at least 465 children, according to Ukraine's Prosecutor General's Office. Russia has been accused of indiscriminate bombing of civilian sites, while the International Criminal Court issued an arrest warrant earlier this month accusing Putin of the war crime of illegally deporting hundreds of children from Ukraine to Russia. Putin has been warned that any attempt to arrest him would amount to a declaration of war against the world's largest nuclear power.
Bloom's visit to Ukraine highlights the continued global attention on the ongoing conflict between Ukraine and Russia. As a goodwill ambassador for UNICEF, Bloom's presence in the country draws attention to the impact of the conflict on children, particularly those who have gone missing or lost their lives in the war. The meeting between Bloom and Zelensky also highlights the importance of global support and aid in helping Ukraine recover and rebuild in the aftermath of the conflict. Photo by Hengist Decius, Wikimedia commons.