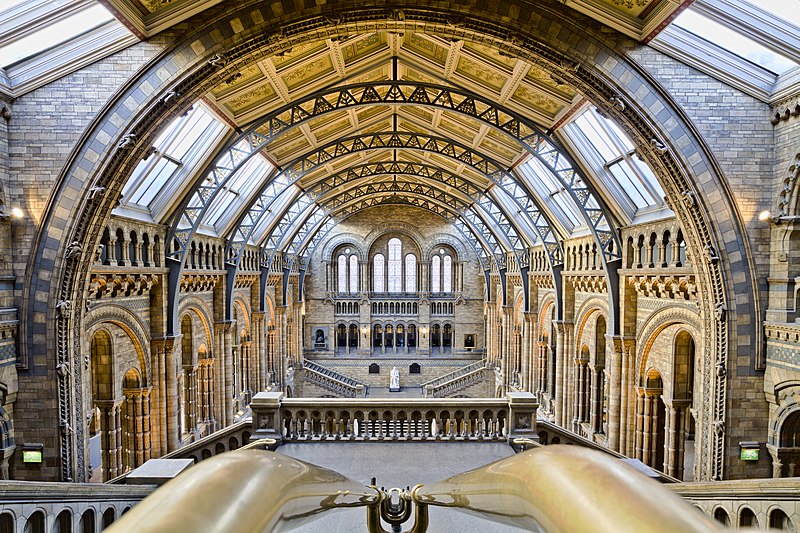 In London, it rains. Lots. Indeed, even in the late spring. Additionally, it may be quite chilly. As a result, Londoners are often looking for interesting places to hide from the elements. Therefore,
knowing that our lovely capital city houses the UK's most popular indoor attraction, which also happens to be the UK's best indoor attraction (at least, that's what we claim), is a sweet relief.
The Natural History Museum in South Kensington is the most popular indoor attraction in the country, according to a ranking of visitor numbers conducted by The Association of Leading Visitor Attractions. The data show that Alfred Waterhouse's famous romanesque building was visited by a staggering 4,654,608 people in 2022.
Find Break unique video
This video isn't accessible in your area.
The cathedral of nature in the capital is a popular destination for tourists. More than 80 million items can be found in the 142-year-old museum and research center, including a cup made of a human skull, a life-size animated T-Rex, an earthquake simulator, cabinets filled with sparkling gemstones, and stunning glass models of marine invertebrates. A massive 25-meter-long blue whale skeleton known as Hope hangs from the ceiling even in the entrance hall. In addition, admission to all of the major collections is free, making it ideal for a fun stopover on a day trip or for a family-friendly outing.
The list includes more London indoor attractions than just the Cromwell Road institution. The British Museum, Tate Modern, and Southbank Centre follow closely behind, each of which attracted over 2.9 million visitors annually. Basically, London is a pretty good place to be if you like to be inside. Our cultural knowledge will benefit greatly, but our vitamin D levels will suffer less. Photo by Mdbeckwith, Wikimedia commons. 
Natural History Museum, Cromwell Rd, SW7 5BD. Main museum free.