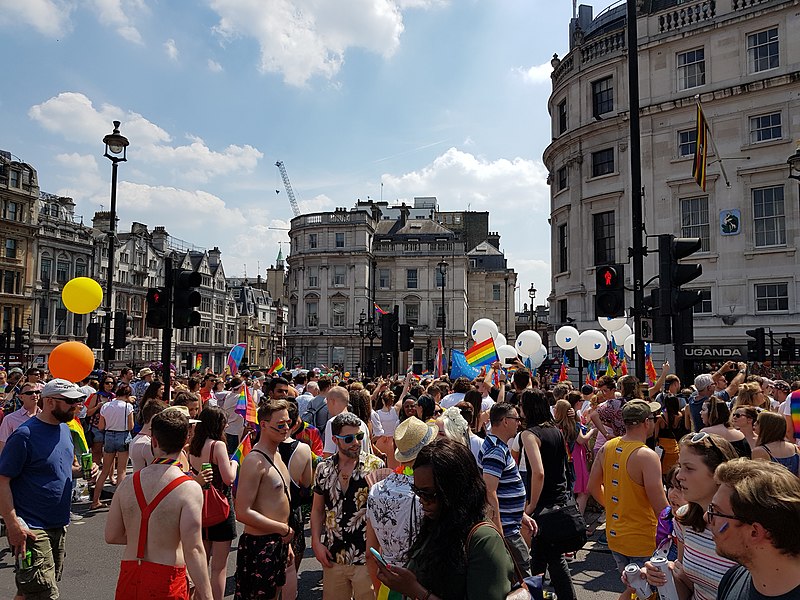 The Mayor of London, Sadiq Khan, has today announced that LGBTQI+ community-led organisations can now apply to deliver London's world-famous Pride celebrations
for the next five years.
Organisations are invited to apply for up to £625,000 to deliver Pride in the capital between 2023-2027. 
London's Pride is the largest LGBTQI+ event and parade in the UK, and this month attracted more than one million people into the capital. 
The funding from City Hall will support the planning, delivery and management of the parade and march of solidarity, the celebration event in Trafalgar Square, and community engagement.
Pride is an opportunity to celebrate LGBTQI+ culture and history, and provides a platform to highlight current issues affecting the communities.
The successful community applicant must be able to demonstrate they can organise and deliver an inclusive event in collaboration with diverse LGBTQI+ community groups and organisations.
City Hall has developed the terms of the funding package in discussion with an advisory group made up of representatives from LGBTQI+ community organisations.
Over the same five-year period, the Mayor is also committed to continue supporting UK Black Pride and hosting his annual Pride reception at City Hall.
The Mayor of London, Sadiq Khan, said: "I'm delighted to invite LGBTQI+ community organisations to deliver the capital's Pride celebrations for the next five years.
"More than 1m people gathered in our capital earlier this month in an incredible show of solidarity and celebration, as we marked the 50th anniversary of London's first Pride march. 
"Pride has had a huge impact on our society over the last five decades and this funding will help start a new era. I encourage LGBTQI+ community-led groups to step forward to run the events and help show the world that London is a beacon of inclusiveness, acceptance and diversity." Photo by Fæ, Wikimedia commons.