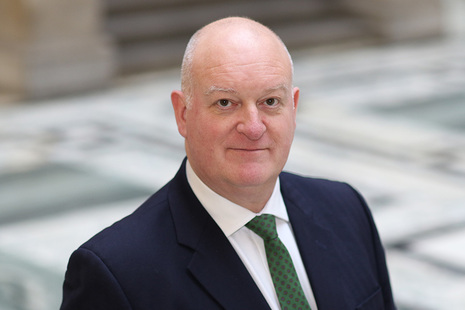 The UK strongly condemns attacks on civilian infrastructure and stands ready to help Ukraine, says Ambassador Neil Holland.
Thank you, Mr Chair. The destruction of the Kakhovka dam is an abhorrent act, and the latest tragic consequence of Russia's brutal and unprovoked invasion of Ukraine. As my Foreign Secretary has said this morning: "Intentionally attacking exclusively civilian infrastructure is a war crime". Those responsible for such acts must always be held accountable. Our thoughts are with the people of Ukraine, especially those in the area, whose lives, homes, and livelihoods are threatened.
This act has put thousands of civilians in danger and is causing severe environmental damage to the surrounding area. Flooding threatens to contaminate water supplies and vital natural habitats. Vast swathes of agricultural land and electricity supplies are also at risk. This in turn threatens food production and the international food trade. The UK stands ready to support Ukraine and all those affected by this catastrophe.
We will continue to follow developments closely. This includes reports that Russian forces shelled Kherson while evacuation efforts were ongoing. If this is indeed the case, it is despicable. But let me be clear: this destruction is the consequence of Russia's unwarranted, unprovoked invasion. I will repeat what we have said throughout: Russia must immediately withdraw its troops from Ukraine's sovereign territory and end its war of aggression.
Thank you, Mr Chair.