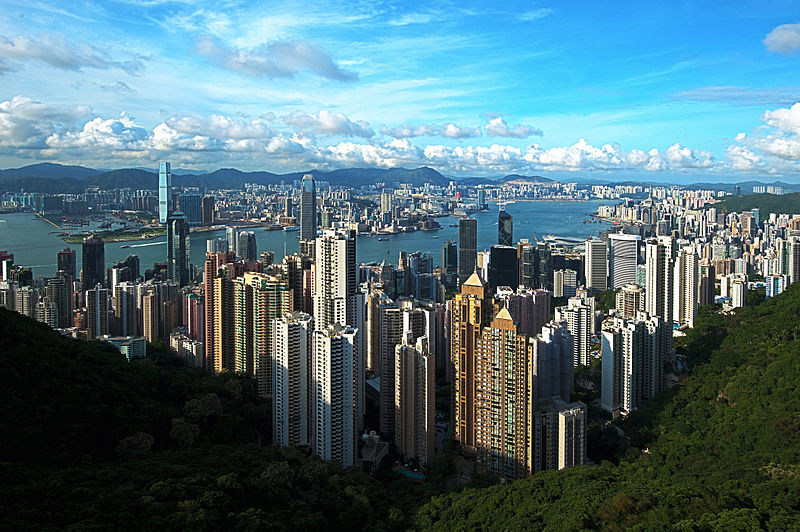 The Mayor of London, Sadiq Khan, has today offered a warm welcome and a message of support to Hongkongers who have begun arriving in the capital.
London is expected to welcome the largest proportion of arrivals from Hong Kong to the UK this year after the Government introduced a new visa for Hong Kong British National (Overseas) status holders and their families. It is estimated that between 123,000 and 153,000 adults and their dependents will take up the visa this year to live, work and study in the UK.
The Mayor welcomed the move from Ministers and is working alongside the Government to ensure suitable support is available. City Hall will use more than £900,000 of Government funding as part of the integration work across the city to ensure new arrivals can settle in London, including advice on housing, education and employment.
The Mayor is determined to ensure that the support is city-wide and is working with local authorities, communities and organisations to design the services that may be needed. Sadiq will also be working with organisations, including Hong Kong Arc, Hongkongers in Britain, Hackney Chinese Community Services and Refugees Welcome to discuss how best to support the community and address any concerns they may have.
The Mayor is clear that racist abuse and hate crime have absolutely no place in London and will continue to do all he can to crackdown on any incidents. He has invested more than £6 million – more than any previous Mayor – to support London's diverse communities and tackle the scourge of hate crime, as well as funding grassroots community organisations and civil society groups to stand up to hate and intolerance.
The Mayor of London, Sadiq Khan, said: "I want to be very clear to Hongkongers and their families who have begun arriving in the capital that they are very welcome in London. Our city has a proud history of being home to people from many different backgrounds, and I'm committed to doing all I can to help them settle in London. By working alongside the Government, local authorities, communities and community organisations we will ensure that suitable support is available right across the capital so that they can quickly feel part of our great city."
Communities Secretary Robert Jenrick said: "Government funding is helping to ensure that new arrivals from Hong Kong have the best start to their new lives – assisting them to find a home, a school place for their children and employment – here in London and across the country. The Government is creating 12 virtual welcome hubs across the UK, backed by £43 million, to give BNO status holders the practical help they need to establish themselves. It's my sincere hope that these families will find the UK a place they can call home."
Fred Wong, Representative of Hong Kong Assistant and Resettlement Community (HKARC), said: "We are delighted to learn that the Mayor of London has a series of initiatives to support the incoming Hong Kong British Nationals. These initiatives address education, employment, housing and other issues that the new arrivals might face. As the political situation worsens in Hong Kong, we envisage more Hongkongers will be arriving in the UK over the next few months. HKARC will continue to work with the Mayor, providing feedback from Hongkongers, as the situation evolves. We are confident that with the right support, Hongkongers' tenacity will be a positive contribution to London, and to the UK."
Fan Yeung, Community Organiser UK Welcomes Hong Kongers (UKWHK), said: "UK Welcomes Hong Kongers was set up by UK Welcomes Refugees specifically to provide support and welcome to those having to leave Hong Kong. We are looking forward to working with the Mayor's office to help local communities and Hong Kongers to be good neighbours."
Simon Cheng and Julian Chan, Co-founders of Hongkongers in Britain, said: "It is an honour to work with the Mayor of London in designing and providing necessary support to Hong Kong new arrivals. We are delighted to see that the mayor is living up to the spirit of Britain's cosmopolitan capital, showing openness and acceptance to the British National (Overseas) families amidst their desperate hope for their new lives in a liberal democracy. Hongkongers in Britain (HKB) is committed to making the voices of British Hongkongers equally respected and listened to in the UK, along with others."  Photo by chensiyuan, Wikimedia commons.