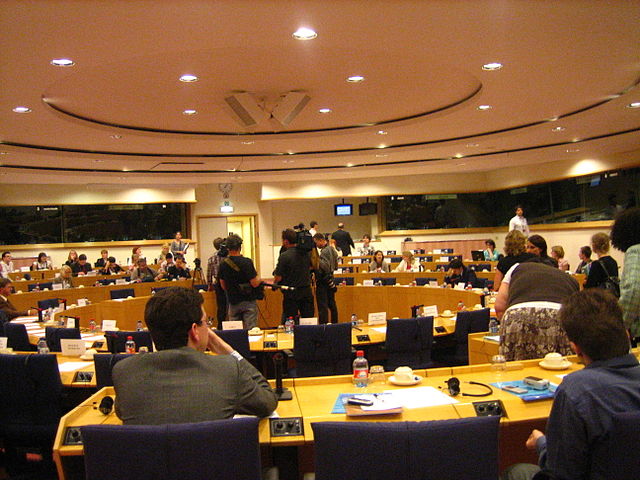 Several Members of European Parliament have denounced the violation of human rights by Spanish judiciary in the case of Vladimir Kokorev (65), a Spanish entrepreneur of Russian-Jewish
origins, who in 2015 was arrested and put in pre-trial detention together with his wife Yulia (67) and son Igor (35) on the orders of Spanish Judge Ana Isabel de Vega Serrano. The family spent over 2 years in prison on Canary Islands (Spain) without a trial, a formal indictment, nor any evidence of wrongdoing and with the case declared "secret" by the Judge de Vega for 18 months while the family remained in prison.
Several MEPs, including Fulvio Martusciello have stated that the case against Kokorev was a "gross and shameful violation of human rights" that denoted "xenophobic tendencies" of judicial institutions of Canary Islands.
Days ago, we have learnt that both wife and son of Vladimir Kokorev have been finally released on the request of the High Court of Las Palmas, despite Judge's de Vega decision to prolongue their "provisional" imprisonment for up to 4 years.
However, the memebers of Kokorev family – despite being set free after over 24 months of incarceration, are still forbidden from leaving the Island of Gran Canaria, a measure – as argued by their attorneys – equivalent to house arrest. The same judge has repeatedly delayed and procrastinated the bail application of Mr. Vladimir Kokorev, who still remains incarcerated, despite his poor health conditions, and the fact that there is still no visible horizon for his trial.
Furthermore, Judge Serrano has yet not attended to the request, also made by the High Court of Las Palmas, to turn over certain evidence to the defense attorneys of Kokorev family, thus prolonging an investigation that has lasted already over 13 years – still with no results.
The round table followed by a press conference will deal with these and other issues of "Kokorev Case", as part of monitoring of the matter by the concerned members of European Parliament.