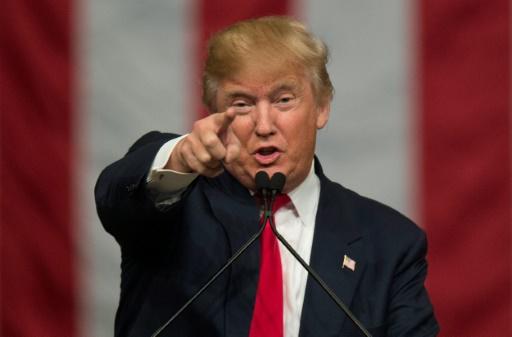 Amnesty International on Wednesday urged US president-elect Donald Trump to commit to upholding human rights, criticising his "poisonous rhetoric" following the Republican candidate's election victory.
Trump has "raised serious concerns about the strength of commitment we can expect to see from the United States towards human rights in the future," said Salil Shetty, secretary general of the London-based group.
"He must now put this behind him and both reaffirm and abide by the United States? obligations on human rights, at home and abroad," Shetty said.
Margaret Huang, executive director of Amnesty International USA, criticised "disturbing and, at times, poisonous rhetoric" from Trump in the campaign.
"This rhetoric cannot and must not become government policy. The xenophobic, sexist and other hateful remarks made by Trump have no place in government.
"From internment camps to the use of torture, we have seen disastrous results when those we elect to represent us flout the United States' obligations to uphold human rights," she said.
Trump "must publicly commit to upholding the human rights of all without discrimination".
During a bitter two-year campaign that tugged at America's democratic fabric, the 70-year-old tycoon pledged to deport illegal immigrants and ban Muslims from entering the United States. afp