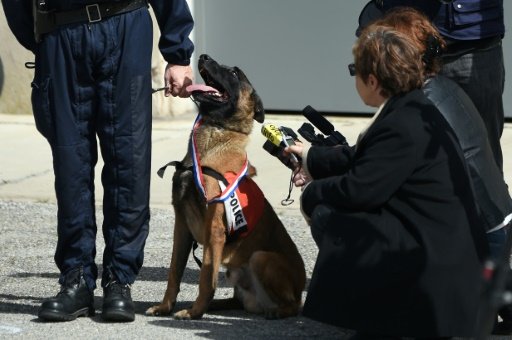 An eight-year-old French police dog was on Tuesday awarded a medal of honour for his exceptional sniffing skills, which netted authorities 7.5 million euros ($8.4 million) in drugs.
"There are good police officers in Marseille, but it seems this one is the best," said Pierre-Marie Bourniquel, the police chief for the area, as he decorated the dog.
The Belgian Shepherd, named Choc (Shock), sat quietly, tongue out and tail wagging, as the French national anthem was played and the medal for "bravery and devotion" placed around his neck.
The intrepid canine helped police uncover some 850 kilogrammes of cannabis, 22 kilogrammes of cocaine, 1,5 million euros in cash as well as about 50 weapons during thousands of missions.
Choc was supposed to retire this year, but with his impressive record and still-sharp senses, will be staying on another year. afp